What Obstacles Stand in the Way of Patient Engagement?
- Today, many industries focus their energies on strengthening consumer engagement with their products and services. Whether it's through social media websites, mobile apps, viral videos, or traditional commercials, companies across the globe know the importance of marketing their technologies and products in order to keep profits and consumer satisfaction high. The healthcare industry would be wise to follow similar industry strategies in order to strengthen patient engagement.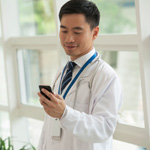 A variety of mobile health tools and medical technologies such as patient portals and electronic health records could play a role in improving patient engagement among hospitals and clinics.
Ever since the Centers for Medicare & Medicaid Services (CMS) released meaningful use requirements mandating that healthcare providers ensure a specific percentage of their patient base view and access their digital medical records, patient engagement initiatives and portal adoption grew sincere interest among medical facilities.
mHealthIntelligence.com recently reported on the need for utilizing mobile health tools in order to strengthen patient engagement across a variety of specialties. mHealth devices such as smartphones and apps could be used among patients from different backgrounds and socioeconomic statuses in order to improve access to care as well as chronic disease management.
A webcast on patient engagement held by Deloitte Consulting LLP on September 15 further clarified how the healthcare industry needs to put more focus toward creating a consumer-centric environment.
"We have been focused on patient education and patient satisfaction. Much of our challenge has been to identify what's right for treating a person's disease but we haven't focused on helping change or prevent disease," Robert Williams, MD, Director, Deloitte Consulting LLP, said during the webcast. "We've not really engaged them in the past. In many cases, we've talked at them."
With new technologies including digital communication tools and mobile apps, consumers can obtain information much more quickly as long as providers continue to implement patient engagement strategies.
Healthcare providers will need to continue "reaching out to patients, getting them engaged, and helping them navigate the system while keeping an eye on meeting the expectations of consumers," Williams explained further.
The presenters also discussed the effects of computing on the healthcare industry including the Watson robot and the computer's participation in the Jeopardy game. Should strong computing systems like Watson have access to patient information or does this put the data at risk of security breaches?
"If you look at things like cognitive computing, computers are getting much, much smarter. It's taking a shorter period of time for these tools to get into the hands of physicians," Dan Housman, Director, Deloitte Consulting LLP, stated during the webcast. "I think the stakes are much higher in healthcare decisions than in a game of Jeopardy. I think many people aren't ready to trust a digital advice. There's been more alignment in using the tools in decision support."
"However, if you look at oncology decision support, there's many treatment options. A computer can look at other patients in the same age group and situation, and it can show doctors the best options available."
Despite the ongoing technology adoption in the healthcare industry, ensuring high levels of patient engagement has been more challenging than hoped. Why is it so complex to ensure high consumer engagement and satisfaction in the medical field?
"One of the big challenges that the historical model of medical provider and patient holds is an internal model," Housman explained. "For instance, the patient must be obedient. The physician should act with authority. The patient-doctor relationship is not easy to break down. I do think there is a tipping point in patient advocacy groups where this way of thinking is eroding away to a patient-centered model. Nonetheless, this is why consumerism hasn't jumped in healthcare like in other industries."