Which Mobile Health Applications Have the Greatest Accuracy?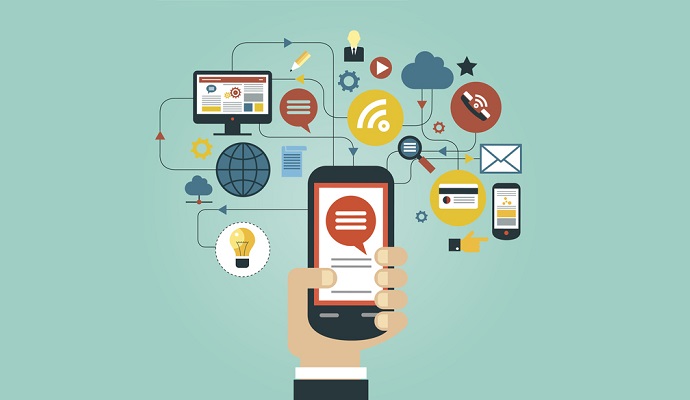 - With the wide influx of mobile health applications pushed into the market today, it is often difficult to know which apps are useful, accurate, and beneficial among the consumer segment. Since the Food and Drug Administration (FDA) has had little influence in moving forward regulations and policies among mobile health applications, this leaves patients and other consumers more confused than ever before when it comes to deciding which apps are best for them.
Luckily, researchers from the Harvard Medical School published a study in the July issue of The British Medical Journal (BMJ), according to a press release from the mobile health app company DocResponse. The study was called "Evaluation of symptom checkers for self-diagnosis and triage: audit study" and determined that DocResponse is the most accurate diagnostic or symptom checker app out of a large range of mobile health applications on the market.
Among a variety of diagnostic tools and mobile health applications, DocResponse ranked best, according to the Harvard Medical School researchers. The app listed the correct diagnosis more often than other mHealth features. The reasoning behind the study is that few researchers have focused on the accuracy of symptom checkers in the past and these professionals were interested in learning more on the subject.
Some of the mobile health applications that DocResponse exceeded in accuracy include WebMD, Mayo Clinic, Harvard Medical School's Family Health Guide, iTriage, and the United Kingdom's National Health Service (NHS).
The study was funded by the US National Institutes of Health and the researchers looked at 23 web-based symptom checkers to determine the accuracy of varying mobile health applications. To learn more about the different tools and their capabilities, the researchers set up 45 differing medical conditions with various symptoms and tested the mobile health applications based on procedures used to teach medical students.
READ MORE: New Telehealth Platform Offers Grief Counseling to Military Survivors
"It is gratifying that DocResponse was a top performer in this study," Founder and CEO of DocResponse Dr. Tarek Fahl said in the company press release. "This validates that with the right team in place, the ability to develop and deploy innovative technology, and a passionate commitment to educating patients and supporting physicians, a startup like ours can outperform established industry giants. However, we're not satisfied with the status quo and are seeking funding to support our continuous improvement efforts. We're confident that we will achieve even greater accuracy in future generations. We truly believe we can help revolutionize healthcare."
A survey from Validic called "Global Progress on Digital Health" found that 59 percent of survey takers are behind in developing their digital health strategy or don't have one in place at all. However, the other 41 percent of those polled stated that they are on track in implementing and executing their digital health strategy, according to a press release from Validic. The survey takers included pharmaceutical companies, healthcare technology organizations, wellness establishments, and hospitals. More than 450 medical care organizations took part in the survey and provided strong insight into the landscape of the digital health field.
"The purpose of this survey was to provide the healthcare ecosystem with an important update and valuable insights on the progress the industry is making with digital health," Validic Chief Marketing Officer Chris Edwards said in a public statement.
"We are seeing strong examples of companies who are innovating and making progress leveraging digital health to help them advance their overall business. It was interesting to find that more than half of healthcare organizations say they have no digital health strategy or are behind schedule. We know these companies are looking for a way to accelerate their digital health initiatives, and that is why we wanted share this information, as well as provide some commonalities of thriving healthcare organizations. Digital health is moving from being a competitive, speed-to-market advantage to being a vital component of a company's success and relevance in the new healthcare landscape. Now is the time to be executing."
Digital health consists of IT features including hardware and software that allow patients and clinicians alike to better track and analyze the health and wellness of individuals as well as the population health level.
READ MORE: 83% of Healthcare Orgs to Invest in Telehealth, mHealth Tools
Essentially, digital health is aimed at improving the quality of care and access while cutting costs and offering patients the ability to tailor their medical needs or treatments. Adopting a digital health strategy may be fraught with complications and challenges, but this particular healthcare reform could prove vital for improved patient care. There are specific best practices that healthcare organizations are encouraged to follow in order to develop a strong digital health strategy.
"In today's healthcare landscape, formulating and executing a digital health strategy must be a priority for all healthcare organizations," Validic CEO and Co-founder Ryan Beckland stated in a webinar. "We are experiencing transformative shifts in the way we deliver, access and think about healthcare. And, the major driver of this shift is the rapid pace of digital health innovation and adoption."