Why Isn't mHealth More Popular?
A Canadian survey finds that consumers understand its value and want their doctors to use it - but they aren't using it themselves.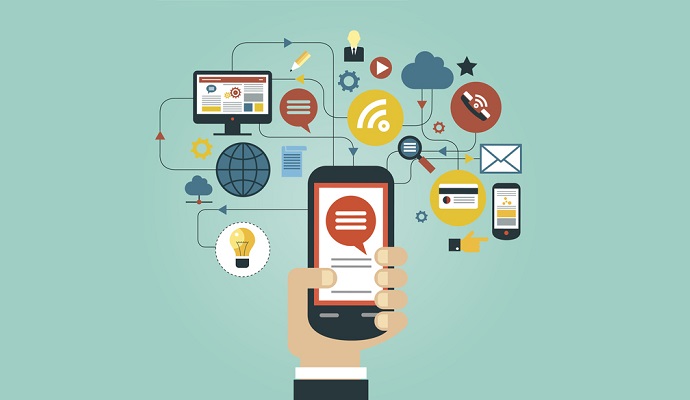 - A recent survey of Canadian consumers finds they share the same opinion of mHealth as their American neighbors: They want to use the technology to manage their health, but they aren't.
Commissioned by TELUS Health, the May survey of slightly more than 1,000 Canadians finds that almost 90 percent believe mHealth can lead to better care. But only 15 percent have used the technology, and almost half say they didn't realize it was available.
The question left unanswered is whether consumers simply aren't taking advantage of mHealth, or are doctors not promoting the technology. The survey did note that less than half ranked access to personal medical records as one of their top online activities, well below banking (75 percent), social media (51 percent) and shopping (50 percent).
"Our health is our most prized possession, and Canadians may not realize that by embracing technology we can all better manage our health and the health of our loved ones," Hélène Chartier, vice president of strategy and enablement at TELUS Health, said in a release.
This survey and similar ones conducted south of the border show a disconnect between the promise of mHealth and its adoption. That may be related to the type of technology – consumer-facing mHealth tools may be enjoying popularity among the masses, but many of them haven't been proven reliable for clinical uses and are therefore not embraced by providers.
Clinical-facing mHealth platforms, meanwhile, face their own road to acceptance. They have to be proven effective in studies, they have to fit easily into a physician's workflow, and they have to justify the investment or be eligible for reimbursement.
That isn't an impossible task.
"Technology is already changing how doctors care for and treat their patients," Robert Pontbriand, MD, of the Centre de Médecine Sportive de Laval, told MobileSyrup following the survey's release. "Today I can review a patient's medical file from a secure mobile app on my smartphone or a tablet anytime and anywhere. I'm now able to devote more time to delivering high-quality care to my patients."
And yet, almost 80 percent of the consumers surveyed in Pontbriand's home province of Quebec said they don't use the technology.
According to the survey, 81 percent of Canadians say health information should be shared digitally between doctors and pharmacists and 75 percent say electronic prescriptions would reduce medical errors. Conversely, only 14 percent of those surveyed have seen their lab results online and 61 percent didn't know that was possible, even though many providers in Canada have that capability.
"Whether it's to refill your prescription online or to get an alert when your child's medication runs low, we all need to ask our doctors how we can do more to technology to help understand our health," Chartier said. "The more we use digital tools to manage and share relevant health information with our doctors, the more ubiquitous this technology will become in our everyday lives and transform the way Canadians receive care."
The TELUS survey suggests that both consumers and providers are moving to embrace the technology. In all, 79 percent of Baby Boomers, 83 percent of GenXers and 89 percent of Millennials reported they're comfortable with mHealth tools, and about 90 percent said they'd like to see their health data shared digitally with their doctor.
"Both physicians and patients have significantly changed their attitudes towards digital communication over the past few years," Sacha Bhatia, MD, a Toronto-based cardiologist, said in a release issued by TELUS. "Doctors are much more comfortable communicating with patients and other healthcare providers using electronic means. I also think patients have seen the benefits of the Internet and online services in their daily lives, and they expect to be able to have those same benefits when accessing health services."
Dig Deeper:
Telemedicine Still Isn't Winning Hearts and Minds
Physician Perspectives on Benefits of mHealth Adoption, Use