Will 'Wanda' Solve a Health System's mHealth Security Concerns?
A Dartmouth College project aims to create individual, protected networks for devices that transmit data in a health setting.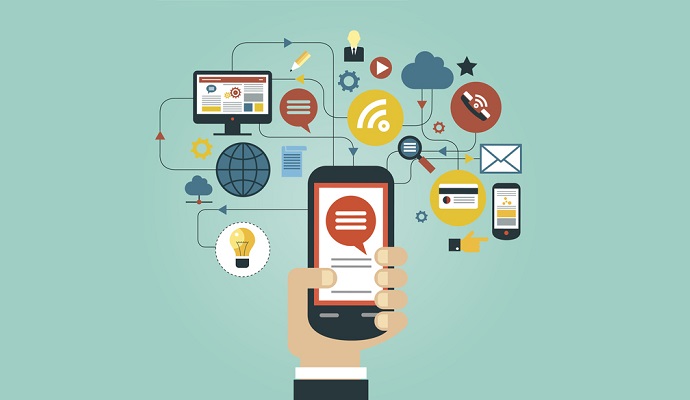 - Researchers at Dartmouth College are developing a mobile "wand" that could protect sensitive data and images transmitted between devices in the health system setting.
Called "Wanda," the device is equipped with two antennas and uses radio waves to establish a secure wireless link between devices, such as a wearable monitor or diagnostic device at the bedside and a smartphone, router or other Wi-Fi access point. Wanda creates its own name and password for the link, and allows users to use further encryption to protect the data.
To activate the network, a user needs only point Wanda at the device, and it creates its own network, which then allows the user to link to other devices.
"Wanda could be used to set up a secure connection between any kind of device that generates data, such as a wireless blood pressure monitor or a video camera, and a device that receives the data, such as a smartphone or tablet," Timothy Pierson, a Dartmouth graduate student and chief researcher for the team that built the device, tells MobileStrategies360.com. "Wanda has universal appeal and can be used for any kind of information and it can be used for any kind of device with a wireless radio such as Wi-Fi. It is useful when devices that have never met or shared a secret encryption key need to set up secure communications between themselves."
Wanda comes out of Dartmouth's Trustworthy Health and Wellness (THaW) initiative, a collaboration with Johns Hopkins, Vanderbilt, the University of Illinois and the University of Michigan to develop technology platform that secure and protect personal health information. The effort is funded in part by a 10-year, $5 million grant from the National Science Foundation.
The project, now being prepared for pilots in selected health systems, targets a key pain point in healthcare: protection of sensitive patient data, particularly in an environment filled with mobile devices and platforms that gather, send and sometimes store that information. A recent Ponemon Institute survey found that almost 50 percent of healthcare providers have experienced an incident involving the loss or exposure of patient information during the last year, and almost 80 percent listed unsecured medical devices as a primary threat.
Another Ponemon survey put the costs of data breaches in hospitals at $6 billion a year.
David Kotz, a computer science professor at Dartmouth who leads the THaW project, says Wanda could protect any number of devices in the hospital or health system from hackers or denial-of-service (DoS) attacks. That might include, for instance, an insulin pump or medication dispenser being programmed to deliver incorrect doses, a pacemaker being infected with malware, or a hacker gaining access to the hospital's EMR platform through an unprotected laptop.