WorldClinic Founder: Telehealth Needs a New Revenue Model
The man who launched a telehealth-based concierge care platform for global sailors and the wealthy elite now wants to apply that model to underserved populations.
- Why is telehealth struggling to find its footing? Dan Carlin blames the billing code.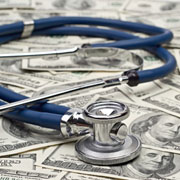 "We're still in an age where the vast majority of healthcare still exists in billing codes," says the founder and CEO of WorldClinic, a New Hampshire-based concierge care service. "This encourages poor health," with codes that address and pay for crises instead of wellness."
"And this crazy world of connected healthcare is not supported by current revenue models," Carlin says. "We need new models."
Carlin, who's giving the luncheon keynote at Xtelligent Media's Value-Based Care Summit on November 15 in Boston, knows a thing or two about the "crazy world" of connected care. A former Naval officer and ER doctor who'd treated "the poorest of the poor" in far-flung regions of the world, he launched WorldClinic in 1998 with an eye toward providing real-time healthcare to remote people who could pay for it – starting with, interestingly enough, sailors on round-the-world races and cruises.
Equipping each with a "prescription medical kit," or PMK, filled with common medications and medical devices, the sailors were promised a real-time link via telehealth to a WorldClinic doctors who could diagnose their health problems and prescribe care. In time, those sailors were joined by rich and elite families who wanted instant access to healthcare no matter where they were in the world; in many cases those families headed large corporations whose executives and board members wanted that type of access for themselves and their families.
"We even learned along the way how to [deliver] care to a private island in the middle of nowhere," he said in a 2015 interview. "It's been an interesting migration."
But while Carlin's telehealth platform catered to people who could afford to pay for it, he found himself wondering how he could tailor this "care anywhere" platform to anyone who really needs it, regardless of wealth or insurance coverage. And that's when he began to see that today's healthcare ecosystem isn't built to help those people.
"Our system is built on 'crisis-to-crisis healthcare right now," says Carlin, who points to the vast array of CPT codes that describe moments of medical emergency that can be billed by the provider. "That's how healthcare is measured, but it's not how it should be delivered."
Carlin says today's flawed healthcare system equates healthcare with health insurance, "but when you're in Zimbabwe, your healthcare insurance isn't going to save your life."
Instead, he envisions a system where payers and providers share risk and work together to create a healthcare platform that addresses and mitigates that risk. The ecosystem would focus on health management, especially wellness and preventive care, and services like WorldClinic would exist to give consumers instant access to the care they need.
"If you're a true at-risk healthcare provider," this is how you should do it," he says. "In a capitated model, payers and providers have no interest in changing the system. Once we become the insurer and the provider, we're highly motivated" to mitigate risk through management.
So now Carlin hopes to come full-circle. He sees version 2 of the WorldClinic model helping not just those who can afford to pay for digital healthcare, but populations small and large who would benefit from this type of access.
He envisions one simple app that would "create a virtual emergency room to deliver care on a global basis."
As for those pesky billing codes? Don't ask. Perhaps they'll someday follow the path taken by the rotary phone.
"Crisis-to-crisis healthcare can't be sustainable," he says. "It just can't."
To learn more about how healthcare providers can leverage big data analytics strategies for a successful transition to the value-based care environment, sign up for a seat at the Value-Based Care Summit on November 15, 2016.
Visit ValueBasedCareSummit.com today to register.
Dig Deeper:
Using Telehealth, mHealth to Advance Value-Based Care
In the Northeast, Telehealth Gets Creative - With Good Results