WV Passes Bill to Increase Patient Access to Telemedicine
Legislation passed in the West Virginia House aims to increase telemedicine care capabilities for providers.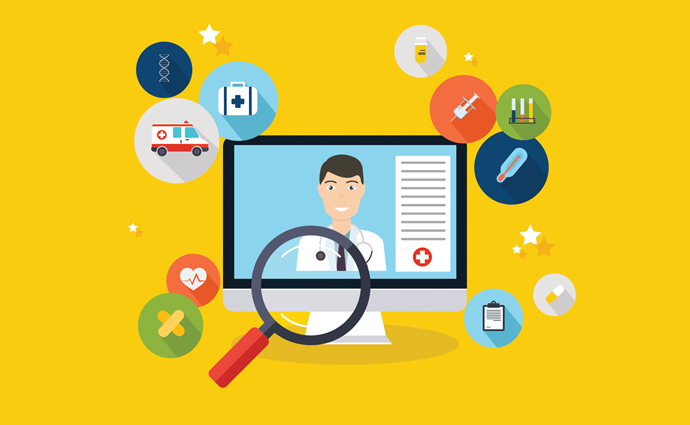 Source: Thinkstock
- On Monday the West Virginia House of Delegates voted overwhelmingly in favor of West Virginia Practical Medicine Act, a bill that would significantly increase telemedicine use in the state pending state senate approval.
House Bill 2509 would allow physicians to prescribe certain medications, increase telemedicine access to patient records, and would not prohibit text-only or audio-only telemedicine mediums for responding to care calls or emergencies.
Legislators hope that with strict guidelines and higher implementation of technology, rural areas of West Virginia can receive increased access to mental health care.
"We have a tremendous problem with access to mental health providers, particularly for our pediatric population, "said delegate Matthew Rohrbach (via The Intelligencer)."So, ADHD is the main thing that this is going to seek to close, so kids that have ADHD can be treated via telehealth to get their adderall and other prescriptions for such, so this is not to allow pill mills. This is really to extend for our mental health providers a way to service our clients in rural areas."
Similar to other states across the nation, West Virginia is battling opioid addiction as noted by the authors of the bill. Due to the public health dangers presented by opioids, the bill includes a provision against allowing doctors to prescribe Schedule II through V substances for the treatment of chronic nonmalignant pain through telemedicine services.
"Treatment, including issuing a prescription, based solely on an online questionnaire, does not constitute an acceptable standard of care," it states.
The bill does not give free-reign to providers and telemedicine, as it also clearly outlines protections for patient-provider relationships. Under the bill, a patient-provider relationship through telemedicine can only be established if the technology used is an interactive audio platform with store-and-forward capabilities or a real-time video conferencing solution:
"The practice of medicine or podiatry provided via telemedicine technologies, including the establishment of a physician-patient or podiatrist-patient relationship and issuing a prescription via electronic means as part of a telemedicine encounter, are subject to the same standard of care, professional practice requirements and scope of practice limitations as traditional in-person physician-patient or podiatrist-patient encounters."
A considerable amount of language in the bill targets patient protections, noting that only after the establishment of a patient-provider relationship under strict standards of care can telemedicine be used for continual care.
Providers will be required to have proper licensure to use telemedicine platforms and abide by four standard procedures for conducting a telemedicine visit.
First, telemedicine-based providers must verify the identity of the patient. Second, they must provide the patient with their own qualifications and identity. Third, they must provide patients with their physical location and contact information. Lastly, they must conform to proper patient-provider standards.
Other requirements for licensed telemedicine providers include providing easy and protected access to patient health records, conducting proper evaluations of a patient's health history, and determining if telemedicine is appropriate for continued treatment for a patient.
"Nothing in this section changes the rights, duties, privileges, responsibilities and liabilities incident to the physician-patient relationship, nor is it meant or intended to change in any way the personal character of the physician-patient relationship," bill states. "This section does not alter the scope of practice of any healthcare provider or authorize the delivery of healthcare services in a setting, or in a manner, not otherwise authorized by law."
West Virginia lawmakers are the latest proponents of increasing state telemedicine as other legislative bodies across the country are trying to do the same.
A similar bill in Texas went under review earlier this month that allows physicians to use telemedicine platforms to establish patient-provider relationships. This past February, Washington state lawmakers considered a pair of bills that would allow consumers to choose their telemedicine visit site.