Wyoming Introduces an mHealth App for Public, Population Health
Wyoming's new mHealth app gives the state's residents a mobile health link to public health resources and care management tools.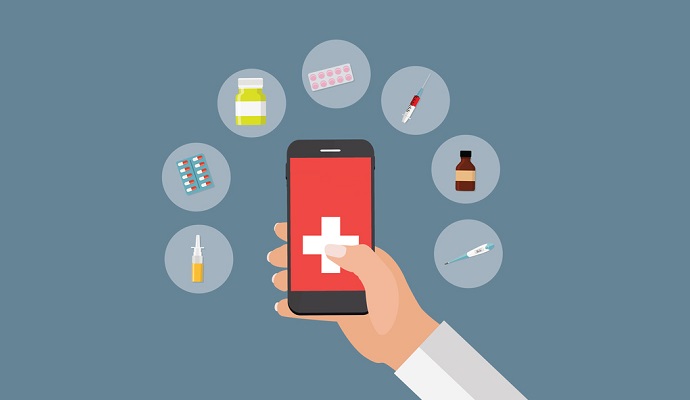 Source: ThinkStock
- Wyoming's Department of Health has launched a free, personalized mHealth app designed to connect families in the state with appropriate healthcare resources.
The Family Health app was rolled out with the assistance of Wildflower Health, a San Francisco-based mobile health application developer known for its work connecting pregnant women and new mothers with online resources.
"Most families have someone who essentially serves as the 'chief health officer of the home' and they often need to track a lot of information and details," Dr. James Bush, medical director for WDH's Medicaid program, said in a press release. "This app can help that person by making managing the health of each family member a little easier and more convenient."
"By entering their zip codes, Wyoming residents can find resources available from our department throughout the app," he added. "These localized and personal features offer digital support to Wyoming families."
The new app continues a trend in which public health programs and state health departments are using mHealth platforms to push out population health messages and links to resources. State officials and healthcare providers are increasingly turning to mHealth apps, which can be used by anyone with a smartphone at any time and place.
The key is in motivating people to use apps. Three years ago, a study published in the Journal of Medical Internet Research tied mHealth app use to higher motivation for health behavior change, giving public health officers and providers the impetus to develop mHealth campaigns.
Three years ago, WDH conducted a study with Wildflower Health's WYhealth Due Date app targeting pregnant women in the state. The study, published last August in the online journal Telemedicine & e-Health, found that moms-to-be using a personalized app were far more likely to consult doctors during maternity and were more likely to deliver healthy babies.
"This study demonstrates that mobile maternity applications can positively influence people's decisions to attend early prenatal appointments and improve their connections to healthcare resources," Dilek Barlow, MA, Wildflower Health's director of client services and a co-author of the study, said in a press release. "Moreover, it shows that Medicaid populations can be highly engaged with digital tools that have the potential to greatly improve outreach and education in this population."
Wyoming officials now want to build on that success by linking more than just pregnant women to the appropriate resources. The new app includes tools to track height, weight and vaccinations and links to state resources like the Wyoming Quit Tobacco Program, Wyoming Cancer Resource Services and WY Quality Counts.