Xcertia Bolsters Leadership as mHealth App Standards Await Guidance
Xcertia, launched in 2016 to promote mHealth app standards and guidelines, is adding some heavy hitters to its board of directors as it seeks to create a digital health template that the healthcare industry will embrace.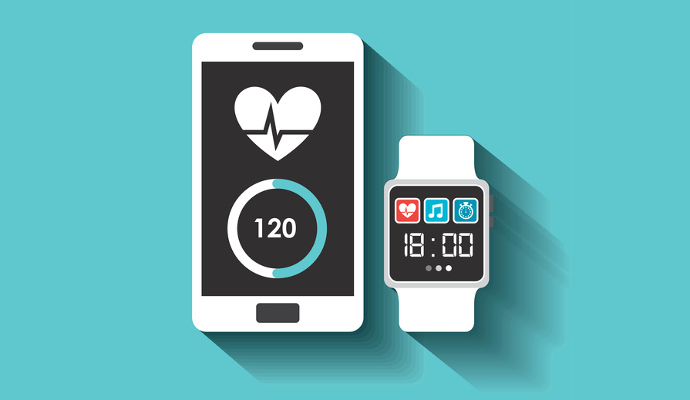 Source: ThinkStock
- A collaboration formed by the Healthcare Information and Management Systems Society and the American Medical Association to lobby for mHealth app standards is beefing up its leadership.
Xcertia, which launched in December 2016 to "advance the body of knowledge around clinical content, usability, privacy and security, interoperability and evidence of efficacy" for mHealth apps, has added four members and two ex-officio members to its Board of Directors. All are heavy hitters in the connected health space, including a couple of government representatives.
The new board members are Ann Mond Johnson, recently appointed CEO of the American Telemedicine Association; Murray Aitken, Executive Director of the IQVIA Institute for Human Data Science (formerly known as the IMF Institute for Healthcare Informatics); William Kassler, MD, MPH, Deputy Chief Health Officer and Lead Population Health Officer for IBM's Watson Health business; and Karen Dunn Lopez, PhD, MPH, RN, of the Alliance for Nursing Informatics.
The two ex-officio members are Bakul Patel, MS, MBA, Associate Director for Digital Health at the U.S. Food and Drug Administration's (FDA) Center for Devices and Radiological Health; and Andrew Gettinger, MD, Chief Clinical Officer for the Office of the National Coordinator (ONC) for Health Information Technology.
David Vinson, Xcertia's Founding Director and Vice Chairman, says Patel and Gettinger position the group to be more effective in developing digital health standards and guidelines that will be embraced by the healthcare community.
READ MORE: Amid a Flood of New mHealth Apps, Xcertia Looks to Set Standards
"Bakul and Andrew will be key voices to influence and support how Xcertia evolves its mHealth guidelines," he said in a press release. "They will provide their expertise and opinions towards developing best practices and design elements aimed at promoting safe, effective and trusted digital health solutions."
"We believe it's a significant step forward for the market when industry and government join forces to present a unified voice and positively affect the trajectory of the mobile health app market," he added.
The four new board members, meanwhile, represent key players in the ever-developing mHealth and telehealth space.
Johnson, appointed this past February to succeed longtime ATA CEO Jonathan Linkous), has brought to the ATA an emphasis on consumer-facing healthcare and the expansion of telehealth and telemedicine out of the health system and into the home.
"We are excited to join the Xcertia Board and will work closely with our fellow members to help advance Xcertia's mission," Johnson said in the press release. "ATA is committed to ensuring that virtual care is broadly available and implemented to maximum effect. Working in collaboration with Xcertia helps to ensure that virtual care apps are developed and implemented within a consistent framework to the benefit of consumers, providers and technology developers alike."
READ MORE: UK's NHS Aims to Build a Library of Reliable Mobile Health Apps
Aitken represents a group that has long been lobbying for improved mHealth standards, while Lopez represents a nursing industry that could see considerable benefits through mobile health integration. And Kassler's IBM Watson health has been among the leaders in developing machine learning and AI technology for healthcare, including digital health applications.
In bolstering its executive board, Xcertia officials admitted that the path hasn't been easy. In the press release they acknowledged the "unmet need for guidelines that will enhance the development of safe and effective mobile health applications."
At the beginning of this year, the group – whose founding members are HIMSS, the AMA, the American Heart Association and the DHX Group – unveiled proposed guidelines for app operability, privacy, security and content.
"One year since Xcertia announced its formation, the collaboration is releasing initial mobile health apps guidelines as a starting point to build on," Michael Hodgkins, MD, chairman of the group's Board of Directors, said in a January 2018 press release. "Cooperative input on the guidelines from consumers, developers, payers, clinicians, academia and other motivated stakeholders will provide Xcertia with guidance on where it needs to focus its efforts in 2018 to positively impact the trajectory of the mobile health app industry."
Those guidelines followed on the heels of an IQVIA Institute for Human Data Science report noting the growth of mHealth apps on the market – from 165,000 in 2015 to 318,500 in 2018.
"(D)espite progress to date, a number of barriers still exist to widespread adoption by patient care institutions, and only an intermediate level of adoption has yet occurred," that study concluded, noting that only about 20 percent of the nation's large health systems have shifted from pilot mHealth programs to full-scale rollouts. "A variety of industry and policy initiatives have now emerged to address these barriers and accelerate the ongoing adoption of digital health tools by care provider organizations. Within the next 10 years, the use of digital health is likely to be mainstream for most organizations delivering human health."