Younger Generations Endorse Secure Mobile Messaging Tools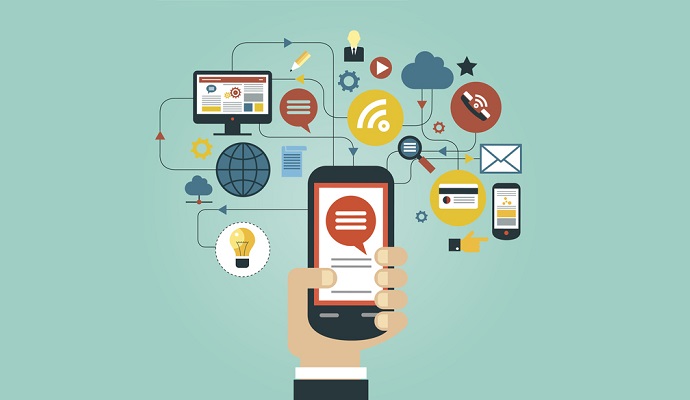 - As the healthcare industry focuses on discovering new ways to expand technology and engage patients with their wellness via mobile health devices, it is important to consider how secure mobile messaging could play a role in bringing greater interest toward medical care and disease management. It seems that younger generations such as children, teenagers, and young adults all seek the use of mobile devices and secure mobile messaging as a way to communicate and access news or needed information.
The pediatrics field and other healthcare providers serving younger generations would benefit from implementing mHealth tools in an effort to boost patient engagement. For instance, patient portals can be accessed through private mobile applications and physicians could communicate with young patients via secure mobile messaging platforms.
The Pew Research Center conducted a poll about mobile messaging applications and found that 36 percent of polltakers use messaging apps like Kik, iMessage, and WhatsApp. About 17 percent of consumers also use apps that automatically delete their sent text messages.
More importantly, the results show that young adults are more likely to use these apps, which could be important for healthcare providers to consider when implementing secure mobile messaging platforms. About half of smartphone users aged 18 to 29 use these type of messaging apps, the Pew Research Center found.
"The results in this report reflect the noteworthy and rapid emergence of different kinds of communications tools serving different social needs. These new tools add to an already complex and varied terrain of online and mobile interaction," the report stated.
While healthcare providers would benefit from adopting secure mobile messaging platforms and generating greater patient engagement among the younger generations, it is important to ensure all patient data stored in these devices and applications is safe and secure from data breaches.
One article from JD Supra mentions the potential cybersecurity implications that mobile health tools could have for patients and providers alike. Mobile medical devices generate and store a variety of patient information that could be illegally accessed by cybercriminals. This could involve tools such as medicine infusion pumps, implantable medical devices, or other remote monitoring technologies.
Currently, no data breaches among mobile apps or devices have occurred, the publication stated. However, the implication exists and a variety of other HIPAA violations have taken place at hospitals around the country, which is why healthcare organizations will need to stay vigilant about managing their privacy and security practices.
Additionally, following FDA guidance on the use of mobile medical devices is important for the healthcare industry since it would better protect patient data from cyberattacks. By strengthening one's security standards, hospitals and clinics could gain more trust and favorability among the patient community along with shareholders and staff.
"The Food and Drug Administration (FDA), which regulates the sales of mHealth devices, recently released guidance for both the manufacturers and users of such devices. Although the guidance sets forth only voluntary standards, companies wishing to minimize potential liability in enforcement actions and/or civil litigation should take notice. The FDA's standards are viewed by many industry observers as the new benchmark against which personal health information ('PHI'), breach-preparedness and response efforts may be measured," JD Supra reported.
With younger generations more geared toward using secure mobile messaging platforms, healthcare providers should look into assisting these patients with adopting and utilizing mHealth devices.
At the same time, it is important to remain vigilant about cybersecurity and privacy measures at hospitals, clinics, rehabilitation centers, and other medical facilities. Preventing data breaches and HIPAA violations is of the utmost importance and will keep patients satisfied with their healthcare services.