20% of Consumers Make Telehealth Prime Provider Criteria
A new consumer telehealth survey finds an increased patient desire for telehealth tools to supplement traditional visits to their primary care provider.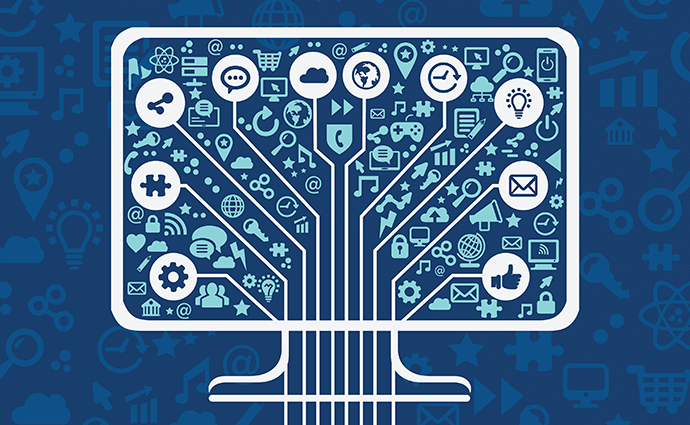 Source: Thinkstock
- One in five consumers would be willing to switch clinicians if a different primary care provider offered telehealth services, found a new survey by American Well.
The survey also found that consumers in younger demographics, and consumers with children, are most likely to desire the availability of telehealth technology to improve communication with providers.
The poll of 4017 adults indicates that interest in remote care capabilities is on the rise. In 2015, just 17 million consumers said they would make the switch based on a provider's telehealth options, while the new figures equate to 50 million patients demanding video visits.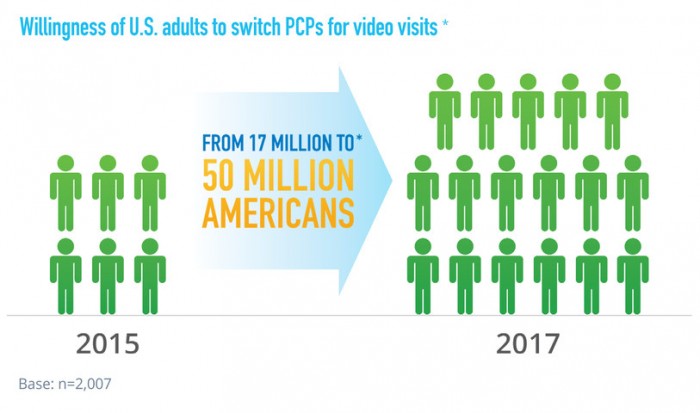 Source: American Well
Consumers with young children, those caring for relatives, and patients managing chronic diseases, expressed the most interest in telehealth as a way to communicate with providers. Sixty percent of participants who were willing to have an online telehealth visit would see a doctor online to help manage a chronic condition.
This includes 67 percent of adults ages 45-64 who would want to use telehealth to discuss chronic disease management.
Survey results also showed that 79 percent of consumers currently caring for an ill or aging relative say a multi-way video telehealth service would be helpful, and that parents with children under the age of 18 are among the most willing to switch providers in order to access remote care.
American Well isn't the only organization to find that convenience is a major factor attracting patients to telehealth. A similar survey by the American Telemedicine Association (ATA) and WEGO Health conducted in October 2016 found that 50 percent of respondents actively requested remote consulting with a physician and 78 percent believed remote care would be convenient if offered.
2016 saw a sharp rise in the use of telehealth. Rock Health, a San Francisco-based venture fund, conducted a survey and found more than a quarter of their respondents planned to use live video to engage their provider.
Many health systems across the country are incorporating telehealth because they are looking for improvements in patient satisfaction and patient outcomes. According to the 2016 US Telemedicine Industry Benchmark survey, 86 percent of polled organizations adopted telehealth programs to improve patient engagement and satisfaction. Eighty-seven percent cited patient convenience.
Despite consumer interest in telehealth, not all organizations are able or willing to provide these services. Barriers to adoption include resistance from doctors, infrastructure issues, and variances in state licensure of telehealth applications.
The differences in state policy and attitude on telehealth present a critical obstacle in implementation. The Center for Connected Health Policy reported that the nationwide telehealth landscape is heavily convoluted and that states have high discrepancies in attitudes towards using telehealth in care environments.
Interstate licensure is one of the most ambitious solutions to addressing these barriers to telehealth. This would allow doctors a universal license to implement telehealth tools without having to acquire multiple licenses based on the state-laws or regulations of where a patient lives.
American Well has previously addressed the challenges of provider access to telehealth tools with "The Exchange," an online telehealth marketplace that connects payers and providers to telehealth tools that other organizations are using.
The marketplace, along with ongoing regulatory changes and increased consumer demand, may make it easier for providers to implement and leverage the telehealth tools required to improve patient satisfaction and deliver a high-quality, convenient experience to consumers.