35% of Employers Use Wearable Devices for Wellness Programs
Wearable devices are becoming a popular motivational tool for employers looking to create impactful wellness programs for their workers.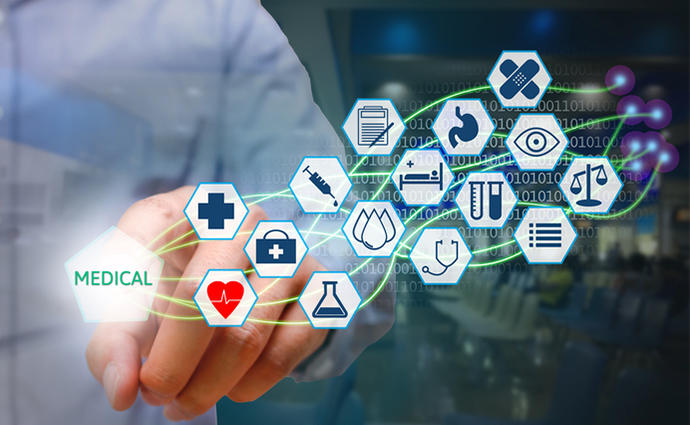 Source: Thinkstock
- A recent survey conducted by Springbuk found that 35 percent of employers are currently using wearable devices to develop effective, value-driven corporate wellness programs for employees.
In addition to the third of employers who have already adopted wearables for their employees, a further 48.6 percent of the 2000 respondents are considering purchasing wearable devices within the next 12 months.
The use of wearables is increasing among employers to keep organizational costs down and make data-driven decisions that promote personal wellness among their employees.
"We're seeing more employers turn to wearables not only to provide participation and engagement data, but increasingly to help move the needle on effectiveness of wellness programs in lowering health risk and improving health outcomes," said Rod Reasen, CEO of Springbuk. "The data provided by wearables can also create actionable insights about how to invest your wellness dollars next year."
When choosing a device to support their wellness programs, 60 percent of employers prioritized app usability.
Following usability, important criteria included connectivity with wellness vendors, long battery life, and an employer-facing dashboard that provides an aggregate view of usage and performance.
Price point is another important consideration. Respondents in the survey said that $79 was the ideal cost for a wearable device.
A separate expert group rated individual wearables on a 100-point scale, and found five that ranked highly in real-world applications into an employer wellness program.
The criteria used to rate the devices included the ability to measure data, health outcomes, user community, user-friendliness connectivity, and a device's ability to easily adopt to a larger population.
After reviewing 21 devices, the Fitbit Blaze scored a possible 94 out of 100 points deeming it the best device to use in these programs. The Blaze's impressive suite of fitness applications such as GPS and heart rate monitoring, smart notifications, lateral distance tracking, and connectivity features earned it top marks.
Another strongly reviewed device was the Garmin Vivoactive HR earning a score of 89/100. The reviewers said the Vivoactive HR's fitness applications, such as movement reminders, and waterproof build were exceptional. However, the device was sometimes slow in syncing data and had connectivity issues.
Other devices in the top five include the Fitbit Charge 2 and the Fitbit Surge (86/100), Samsung Gear S3 and Garmin Vivosmart HR (85/100), and the Samsung Gear S2 (83/100).
Once employers decide on a device to use in their wellness programs, a majority of them are using the data produced by the wearables to improve employee health and make strategic corporate decisions.
About 44.1 percent of the employers used wearable device data to strategically plan their overall employee wellness programs.
Metrics for program success included employee participation rates (83.8 percent), changes in health risks (61.9 percent), financial outcomes in regard to medical plans (58.7), and improvements in employee clinical outcomes (52.7 percent).
Other measurement categories included employee retention (36.9 percent), age-eligible exam compliance (30.1 percent), absenteeism reductions (26 percent), reduction in gaps in care (24 percent), and employee impacts on productivity (22.5 percent).
"Employer platforms are integrating wearable data with clinical, medical claims, pharmacy and biometric data," the report stated. "This combination of historical and predictive analytics identifies the most promising and actionable opportunities for employers to improve health and contain costs."
"With data-driven insights, employers are deploying interventions, like wearables, with accuracy and precision that seemed impossible just a few years ago."