71% of Healthcare Providers Use Telehealth, Telemedicine Tools
More than 70 percent of healthcare providers are using telehealth or telemedicine tools to connect with patients in the inpatient and ambulatory settings.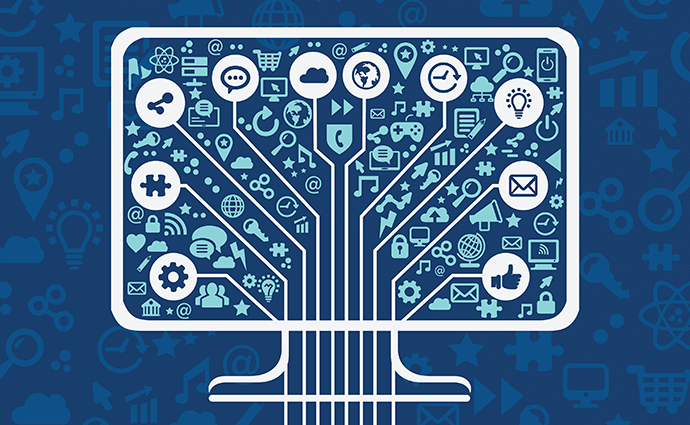 Source: Thinkstock
- Provider telemedicine use has risen to an adoption rate of 71 percent, according to new research from HIMSS Analytics.
The research, presented in two separate studies that analyzed inpatient and outpatient telemedicine, highlighted a jump in growth of usage over a three-year period.
"Adoption of telemedicine solutions or services has surged since this study was first conducted in 2014 from roughly 54 percent in 2014 to 71 percent in 2017," said the reports. "After consistently growing 3.5 percent annually, based on study results adoption has increased roughly 9 percent since 2016."
Hub-and-spoke telemedicine models are the most popular, the studies found.
Hub-and-spoke platforms rely on audio and visual contact within a singular site, and therefore experienced significantly more popularity through inpatient services than outpatient.
Among inpatient services that used telemedicine, hub-and-spoke use accounted for 59.6 percent of provider use. In outpatient settings, 44.9 percent of users employed the model.
Other inpatient telemedicine platforms used include patient portal or patient focused-applications (34.6 percent), concierge services such as e-visits (29.2 percent), remote patient monitoring (12.4 percent), consumer grade remote monitoring from off-shelf devices/wearables (7.9 percent), and other means (4.5 percent).
In the outpatient setting, 34.6 percent of providers used patient portal or patient focused-applications. Concierge services such as e-visits (19.2 percent), remote patient monitoring (14.1 percent), consumer grade remote monitoring from off-shelf devices/wearables (7.7 percent), and other means (5.5 percent), were also popular.
Practice types that focus on counseling/communicative disciplines had a higher use than general practice. Psychiatry made up 21 percent of telemedicine use, with pediatrics following at 20 percent. General practice consisted of 13 percent.
Interestingly, the largest portion of practices that used telemedicine consisted of single or two-person practices, and made up 30 percent of respondents. In contrast, practices of over 101 physicians made up 24 percent of groups that used telemedicine.
Results of the study clearly show telemedicine is growing, but there are still barriers to adoption such as poorly defined use cases for telemedicine in other parts of the care continuum.
"But perhaps the greatest hurdle currently facing the outpatient market is confusion, specifically around reimbursement and physician liability," HIMSS Analytics said.
"While nearly every state has either passed or proposed some legislation to address these issues, there is no uniform approach and information is not reaching physicians effectively. Incorporating telemedicine into outpatient care delivery can certainly improve practice reach and perhaps increase revenues, but clarity will need to be provided before the outpatient market jumps in wholeheartedly"
Telemedicine should be approached differently from organization-to-organization. A telemedicine platform or use-case is not universally valuable to all healthcare orgs/facilities.
"Providing care through telemedicine technology may not be for everyone; each organization needs to evaluate what works best for them and their patient populations," HIMSS Analytics concluded in the study.
"However, with the move toward value versus volume, population health and more personalized care delivery, incorporating telemedicine solutions and services can offer benefits to physicians and patients not previously seen in healthcare."