American Well, Samsung announce telehealth-mHealth partnership
Unveiled at this week's HIMSS17 conference and exhibition in Orlando, the partnership combines one of the largest telehealth providers in the market with a consumer-electronics giant making a play for mHealth engagement.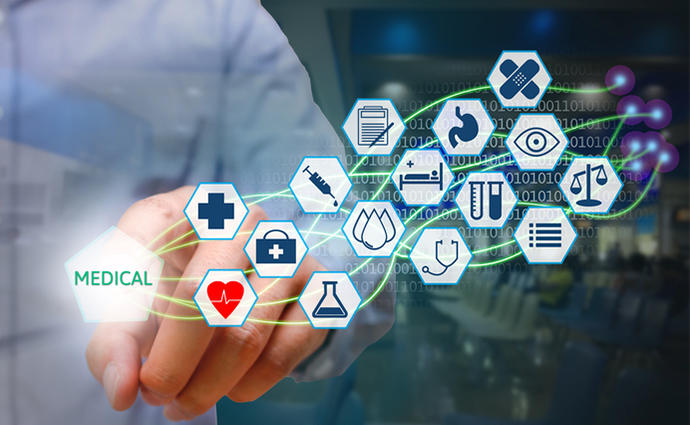 Source: ThinkStock
- Today's mHealth-telehealth partnership between Samsung and American Well is yet another step in the ongoing courtship of consumer and clinical.
As it did with last year's partnership with Tyto Care, American Well – one of the largest players in the telehealth ecosystem – is beefing up the consumer-facing space with access to mHealth tools that can give healthcare providers what they want: reliable data. With Samsung, they and their provider partners now have a link to a strong line of consumer products, from smartphones and smartwatches to virtual reality headsets and activity trackers.
"Our partnership with Samsung will bring a new level of consumer reach, accessibility and ease of use to the healthcare industry," Ido Schoenberg, American Well's co-founder and chairman, said in a press release announcing the deal at this week's Healthcare Information and Management Systems Society's (HIMSS) conference and exhibition in Orlando. "This collaboration is the next major step in the evolution of integrated care delivery and will have a sweeping impact on the whole healthcare ecosystem, providers, payers and patients included."
"Mobile technology offers the promise to empower consumers and simplify how healthcare is delivered," added Harry Kim, Samsung's mobile health business lead. "Our partnership with American Well is an exciting opportunity to innovate new experiences that improve health and business outcomes."
Telehealth companies like American Well, Teladoc, MDLIve and SnapMD have succeeded so far in giving the consumer a platform for on-demand healthcare outside the hospital or doctor's office, and they've given healthcare providers an avenue to seeing patients at home. But much of that interaction has been by voice and video, with clinicians relying on what they can see and hear from patients and glean from the medical record.
The next iteration of the platform will be in connecting the healthcare provider to remote monitoring tools that provide reliable data for clinical decision-making. That might mean remote monitoring devices, smart devices within the Internet of Things, or consumer-facing wearables, such as activity bands, smartwatches and sensor-embedded clothing and jewelry.
Many health systems are experimenting with wearables like the Fitbit and Apple Watch, but the going has been slow in creating a use case for clinicians. In a recent interview with mHealthIntelligence.com, American Well co-founder and CEO Roy Schoenberg said telehealth platforms have to learn how to adapt those connected devices and make them attractive to clinicians.
"We are working to capture more of those healthcare artifacts and integrate them into the mobile physician's workflow," he said of the company's partnership with Tyto Care.
"No doctor wants to spend half an hour trying to tell [patients at home] how to use their medical devices," he added. "They want something that patients will use themselves, before they speak with their doctors. This empowers the patient to take more control" of his or her health data and be a more active part of the telehealth visit.
With the Samsung deal, American well is partnering with a known consumer brand, rather than a company of which few consumers have heard. The idea is to create a platform that both consumers and providers will embrace.
In its press release, American Well offered comments from providers and payers who see consumer-facing devices as the next frontier in promoting patient engagement.
"At LiveHealth Online, we are interested in bringing consumers the broadest possible set of easily accessible and affordable healthcare choices," said John Jesser, vice president of provider engagement strategy for Anthem and president of the health plan's LiveHealth Online service. "Consumers deserve care that is modern in every respect – better access, lower cost and more complete, connected care. We welcome this initiative from Samsung and American Well."
"Over the last year, NewYork-Presbyterian has seen an outpouring of positive feedback from both patients and physicians on our digital health initiatives," added Steven J. Corwin, the hospital's president and CEO. "We recognize that this is the future of healthcare, and we're proud to work with American Well and Samsung as we continue to advance these services for patients in New York and around the world."