Apple Watch Helps Researchers Study Epileptic Seizures
Johns Hopkins researchers are using the mHealth wearable to study people who can sense an epileptic seizure before it happens. They hope to someday identify the triggers to all seizures, both anticipated and unexpected.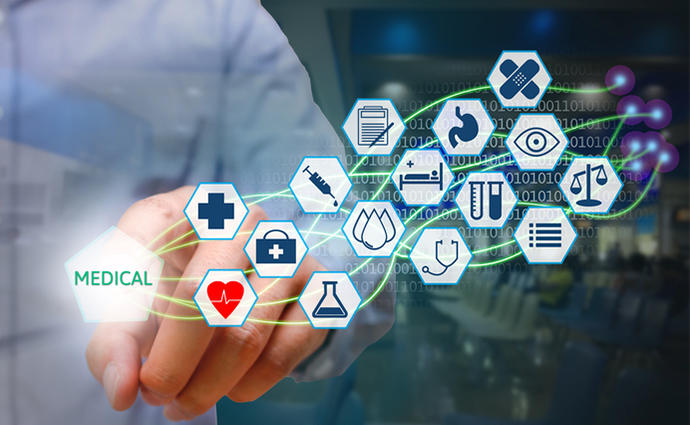 Source: ThinkStock
- Johns Hopkins University researchers are using the Apple Watch to determine the possible triggers for epileptic seizures.
The mHealth-enhanced smartwatch was the focal point of a recent 10-month study conducted at the Baltimore-based health system, in which about 600 people were tracked through the EpiWatch app, built on Apple's ResearchKit platform.
According to study author Gregory Knauss, MD, the study tracked 1,485 seizures affecting some 40 percent of the group. When participants were asked what triggered the seizure, 37 percent identified stress, 18 percent reported lack of sleep, 12 percent cited menstruation and 11 percent identified overexertion. Other answers included diet, missed medications and fever or infection.
"The data collected will help researchers better understand epilepsy, while helping people with epilepsy keep a more complete history of their seizures," Krauss, who will present the preliminary study at the American Academy of Neurology's 69th Annual Meeting in Boston next month, said in a press release. "The app also provides helpful tracking of seizures, prescription medication use and drug side effects — activities that are important in helping people manage their condition."
Though slow to gain traction in the consumer market, smartwatches are being used in a number of healthcare-related programs. Both Humana and Aetna have been testing them as a wellness tool as well as a medication management platform. And New Orleans-based Ochsner Health has been using the watch to help people with chronic conditions like hypertension track their health at home.
In January, Stanford Medicine's Center for Digital Health began offering 1,000 Apple Watches – and $10,000 in seed grant money – to qualified research projects targeting population health and clinical workflow issues.
Building on the clinical-facing ResearchKit platform unveiled in 2015, Knauss and Nathan Crone, MD, both neurology professors at the Johns Hopkins School of Medicine, created the EpiWatch app with an eye toward finding out what triggers epileptic seizures. In an interview last fall with Fast Company, the two said past attempts to study seizures have focused on everything from biometric data to brainwaves to specially trained dogs. None were dependable.
They focused instead on the epileptic patient's own understanding of an impending seizure. A select group, in fact, feel an "aura" prior to a seizure. The Apple Watch, with its user interface, gave the researchers a wearable platform that participants could access when they felt that aura.
When they felt a seizure aura starting, they opened the app, which activated sensors in the watch to record the user's heart rate and movements for 10 minutes. Users were also asked to perform responsiveness tests, and were asked to complete a survey after the seizure.
"We thought in particular [the Apple Watch] would be really good for testing a seizure detector," Krauss told Fast Company, [allowing participants] to interact with the seizure detector to tell it whether it's right or not."
Krauss said the study is a first step in the pair's goal to better understand the majority of seizures that come without warning – and to help people who don't sense that aura. That's particularly true of grand mal seizures and other severe seizures that can be dangerous.
"Seizures are very unpredictable," Krauss said in the press release. "Our eventual goal is to be able to use wearable technology to predict an oncoming seizure [among people who don't sense it's coming]. This could potentially save lives as well as give people with epilepsy more freedom. The data collected in this study helps us take a step in that direction."