Apple Watch Study to Use Digital Health to Tackle Depression
mHealth wearables, apps and digital health platforms are all being brought to bear on a chronic condition that affects millions of people worldwide and costs the healthcare industry billions of dollars.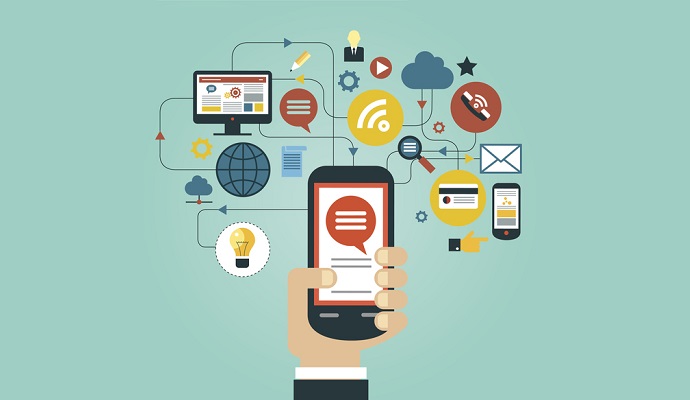 Source: ThinkStock
- British mHealth researchers are launching a project to determine whether the Apple Watch can help treat people with depression.
Takeda Pharmaceuticals has joined forces with UK-based Cognition Kit Limited to use the Cognition Kit app in a controlled trial of 30 adults diagnosed with mild to moderate depression who are taking medication. The app monitors cognitive function through the user interface on the Apple Watch.
That user interface has made Apple's smartwatch, now in version 2 with rumors persisting of a version 3 on the horizon, increasingly popular in mHealth circles. It's being used in a number of studies – for chronic conditions such as Parkinson's disease - that combine biometric data with user input. And just this week Johns Hopkins University announced a project to use the smartwatch to research possible triggers for epileptic seizures.
Through the Cognition Kit app, researchers will be measuring users' memory, social cognition, attention, executive function and psychomotor speed. In doing so, they're hoping to develop mHealth interventions for a disorder that affects some 350 million people and is the leading cause of disability around the world.
"By combining wearable technology with world-leading neuroscience, we've created an app that collects real-time passive and active high-frequency mental health data," Cambridge Cognition Chief Science Officer Jeremy Barnett, PhD, said in a press release. "Being able to access data regularly from daily life can help clinical decision-making. Healthcare professionals can obtain patient data and increase patient engagement in their treatment."
READ MORE: Digital Health With A Heart: mHealth Tech Looks to Measure Feelings
Cognition Kit Limited is itself a partnership between Cambridge Cognition and Ctrl Group, formed in early 2016 to focus on wearables that can help healthcare providers track mental health issues through cognitive assessment. Company officials say they hope not only to perfect the technology for clinical use, but to use it in consumer-facing products like the Fitbit.
Mental health and mood measurement are two of the more popular digital health platforms these days, as healthcare looks to diagnose, track and treat people throughout their daily lives, rather than just when they're in the doctor's office, clinic or hospital.
Last year, Massachusetts General Hospital launched an ambitious project with MIT startup Cogito that aims to measure a person's mental state by how they use their smartphone. The mHealth app, developed by Cogito (which is working with the U.S. department of Veterans' Affairs to bring mHealth to bear on veterans with behavioral health issues) is funded by a $1.8 million grant from the National Institute for Mental Health.
"The current practice of relying on patient-reported mood ratings via periodic surveys poses a number of limitations to the collected data," Dr. Thilo Deckersback, the study's principal investigator and Associate Director of the Bipolar Clinic and Research Program at MGH, said in a release. "As such, it is our hope that this inclusive and comprehensive approach to tracking and understanding mood disorders will enable our clinical teams to better assess and understand the disease state and ultimately improve real-world outcomes for millions of patients."
In 2015, researchers at the University of Missouri and its associated MU Health Care, along with the Missouri University of Science and Technology and the Tiger Institute for Health Innovation, developed their own version of a "mood diary." Their app, called MoodTrek, synchs with a Fitbit to gather activity data, then asks the user to pick from one of five emojis that matches his or her mood at various parts of the day. That data is then sent to the user's healthcare provider.
READ MORE: Using mHealth to Connect With Students in Crisis
Also in 2015, researchers at the University of California at San Francisco began using Apple's ResearchKit platform to collect behavioral health and other data from the city's gay, lesbian and transgender population, which has a historically higher percentage of depression issues.
As with MoodTrek, the UCSF project depended on patient interaction and involvement.
"The LGBTQ community has been understudied and underserved in healthcare settings," Kirsten Bibbins-Domingo, MD, PhD, MAS, professor of epidemiology and biostatistics at the UCSF School of Medicine and director of the UCSF Center for Vulnerable Populations, said in a press release. "This timely study helps fill the gap in our understanding of health and disease risk in this population, and importantly involves and engages members of these communities in this health-related research in important and novel ways."
Takeda's participation in the Cognition Kit study should not go unnoticed, either. Pharma has long been interested in using digital health to track the effectiveness of medication at home, whether it be through mobile apps, wearables, implanted devices or even ingestible sensors.
At last year's Connected Health Symposium, hosted by Partners HealthCare in Boston, Cris De Luca, digital health innovation leader for Johnson & Johnson, said digital health tools and platforms give researchers and clinicians a chance to dig deeper, gathering data from consumer engagement and new feedback loops to move away from the "medication guessing game" and toward "disease interception."
READ MORE: The Benefits and Challenges of Telehealth for Specialists
"There's so much more than just something that was made in a lab," added Naomi Fried, the former chief innovation officer at Boston Children's Hospital who's now a digital health and innovation thought leader. She sees a trend toward "digital therapy," or treatment plans that go beyond just the medication to include health and wellness coaching and remote monitoring.
The field is also attracting payer interest. Just last month, Amerigroup Washington announced a collaboration with mHealth company myStrength to give its members access to self-guided, interactive behavioral health tools via mobile devices or online.
"The collaboration between Amerigroup Washington and myStrength seeks to address access challenges by increasing our member's access to digital behavioral health self-care to improve their emotional health and well-being," Amerigroup Washington Medical Director Tanya Dansky, MD, said in a press release.