Arizona Lawmakers Look to Expand Telemedicine Definition, Coverage
Arizona's House and Senate health committees recently held a special joint meeting today to talk about a new bill designed to redefine telemedicine, embrace asynchronous and remote patient monitoring platforms and improve insurance coverage.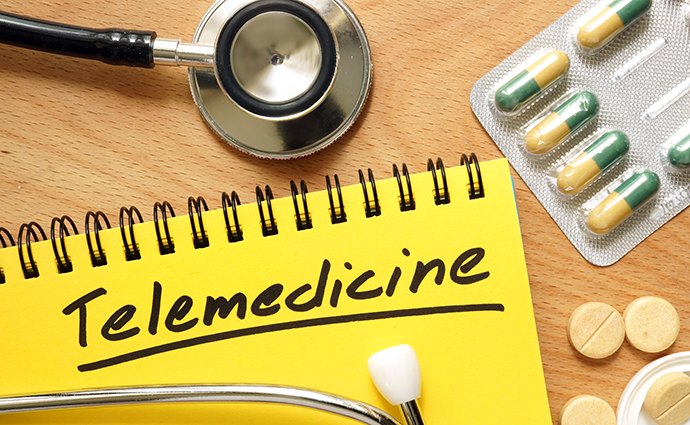 Source: ThinkStock
- Arizona lawmakers are moving forward with proposed legislation that would expand coverage for telemedicine include more healthcare services, including asynchronous telehealth and remote patient monitoring.
The state Senate and House Health and Human Services committees recently held a special joint meeting to discuss how connected care technologies can expand access to care and improve outcomes in the state.
The impetus for the meeting is SB 1089, which was introduced last month and unanimously passed by the Senate Health and Human Services Committee this week. Among other things, the bill redefines telemedicine to include asynchronous and remote patient monitoring platforms as well as other healthcare services, rather than just limiting the uses to certain specialties. It also prevents payers from restricting virtual care coverage based on the type of service offered or a patient's location in an urban or rural area.
Arizona's current telehealth guidelines limit the technology to specialists who treat trauma, burns, cardiology, infectious diseases, mental health disorders, neurologic diseases including strokes, dermatology and pulmonology.
Several states are looking to rework their telehealth and telemedicine laws in an effort to expand access and insurance coverage to underserved populations. Among the most popular conversations at the state level are proposals to include asynchronous (store-and-forward) telemedicine and remote patient monitoring services, driven by the Centers for Medicare & Medicaid Services' 2019 Physician Fee Schedule, which includes new reimbursement opportunities for those models of care.
According to the Center for Connected Health Policy, roughly 90 bills currently before state lawmakers address regulatory, licensing and advisory board oversight of telehealth laws. Another 31 bills address private payer reimbursement, while 39 target Medicaid coverage and one addresses Medicare reimbursement. Other bills address issues including cross-state licensing, pilot projects, online prescribing, defining the provider-patient relationships and broadband coverage.
The joint hearing featured a presentation by Bart M. Demaerschalk, MD, MSc, FAHA, FRCP(C), a professor of neurology, chairman of the Mayo Clinic College of Medicine's Cerebrovascular Diseases Division and director of synchronous (telemedicine) care at the Mayo Clinic Center for Connected Care in Phoenix. Demaerschalk has long been a telemedicine advocate, particularly in telestroke care.
Among the hospitals and health systems in Arizona now using telemedicine is Summit Healthcare Regional Medical Center in Show Low.
In a recent interview with an Arizona TV station, the hospital's telehealth specialist, Kristi Iannucci, said the hospital launched a telemedicine platform for remote monitoring of dialysis patients after losing its one nephrologist. Without telemedicine, patients would travel to Phoenix or Flagstaff for treatment, often incurring $40,000 helicopter rides to get the care they need.
"That is just life changing for people," said Iannucci, who estimated the hospital has saved about $3 million and seen the platform used by about 400 patients in just one year. "I get to be in the comfort of my own community, close to my family, and support system as well. That makes such a difference for patients and their families."