Army Ready to Test Telemedicine Platform for Emergency Transports
The Army's Medical Hands-free Unified Broadcast (MEDHUB) telemedicine platform is designed to capture information from mHealth devices in the field and transmit that data to the hospital, thereby improving care coordination.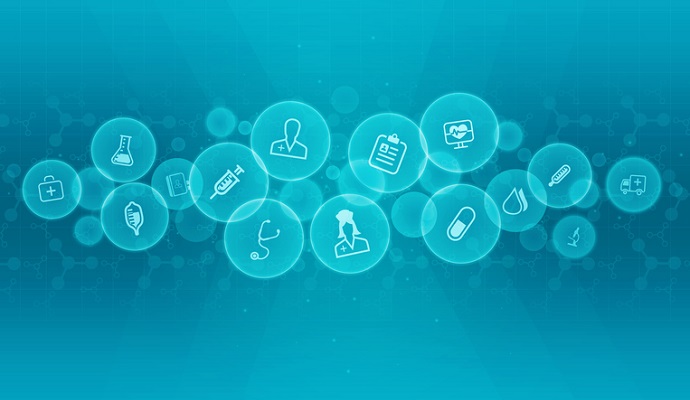 Source: ThinkStock
- The US Army is testing a telemedicine platform designed to transmit critical data from the field to the hospital, enabling providers there to better prepare for incoming patients. The connected care service might someday be used by health systems and EMS providers to improve care coordination during emergencies.
Army officials are looking for units to test the Medical Hands-free Unified Broadcast, or MEDHUB. The digital health hub collects data from a variety of mHealth devices, including wearables and tablets, and automatically sends that de-identified information to the hospital.
Developed by the Army Medical Materiel Agency (AMMA) at Fort Detrick, Md., and Army Medical Materiel Development Activity, both subordinate organizations of the Army Medical Research and Materiel Command, MEDHUB is designed to gather information from the field that's usually written down or entered into a laptop by medics and then radioed in to the hospital. By collecting that data and wirelessly sending it ahead, the platform frees medics to focus on emergency care, while also giving hospital staff more accurate information about the patient's they'll be treating.
"MEDHUB is really about life-saving situational awareness," Army Transport Telemedicine Product Manager Jay Wang told the Army News Service. "The system is designed to give receiving medical teams more information so they can better prepare for incoming patients by gathering the necessary staff and supplies."
"Imagine you are a medic on the battlefield and you just pick up six of your wounded battle buddies for a casualty evacuation," he added. "You are busy trying to save their lives and get them to the next level of care, which is a nearby field hospital that has no idea how many patients you are bringing or their conditions. The goal is to keep the medic focused for performing life-saving tasks for multiple patients and remain unencumbered from documentation and reporting."
The technology is similar to mHealth app-based telemedicine platforms being tested and used by ambulance and EMS services to collect patient information during transport and send it to the hospital. With the Army, however, those transports can take place at any place around the globe, in countries and climates that challenge traditional methods of communication. Those communications have to be sent via the Department of Defense tactical satellite network.
Sill, Army officials and those familiar with the program say the technology could someday be used by healthcare providers in the US.
"I could see MEDHUB having civilian application," Retired Army flight paramedic Jeff Jones, who teaches at the School of Army Aviation Medicine in Huntsville, Ala., told the Army News Service. "Even though flight paramedics and civilian EMS don't necessarily face the same issues, they both struggle with getting communication to the receiving facility and patient care documentation. MEDHUB could help solve some of those problems."
The Army is also looking to include more digital health tools in the platform. During the early phase of testing last year, they tested wireless weight scales, a tourniquet with built-in sensors and other mHeallth devices that capture vital signs.
Wang said the Army will be testing the platform with volunteer units and hopes to have it deployed by sometime next year.