ATA's Practice Guidelines Target Telestroke, Telemental Health
With its annual conference on the horizon, the American Telemedicine Association releases new practice guidelines for providers launching a telestroke platform or using telemental health tools for children and adolescents.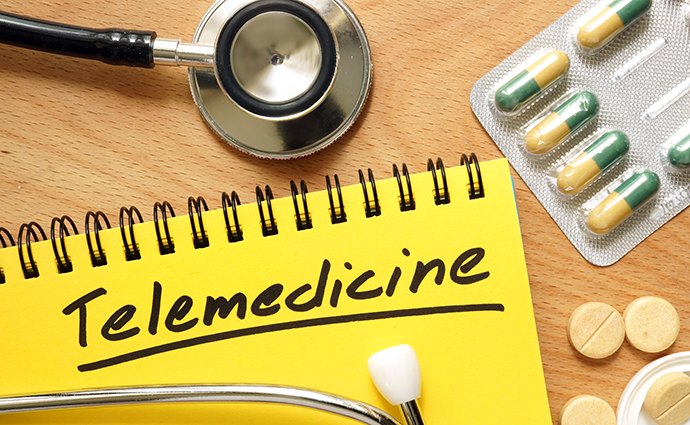 Source: ThinkStock
- The American Telemedicine Association has launched two practice guidelines to help healthcare providers launching telemedicine services.
The practice guidelines for telestroke and child and adolescent telemental health "advance the science of and growing need for telemedicine and help ensure uniform and effective quality of services for patients in need of these health-enhancing, life-saving services," ATA CEO Jonathan Linkous said in a press release.
The documents target two of the fastest growing segments of telemedicine and telehealth.
Telestroke, in particular, has been gaining favor with the publication of several studies showing that the telemedicine platform improves clinical outcomes by speeding up the time to treatment. Among the health systems producing data is Kaiser Permanente, the Cleveland Clinic and the Mayo Clinic.
"Particularly in hospitals with limited local resources and/or limited access to neurologic expertise, telestroke is an important tool to aid in the evaluation and treatment of potential stroke," Kaiser officials reported in a 2016 study involving more than 2,500 patients diagnosed with acute ischemic stroke. That study showed an almost 75 percent increase in timely use of the clot-dissolving drug tPA following a telehealth consult with a specialist. In addition, patients receiving a telehealth consult were given a diagnostic imaging test 12 minutes sooner, and the drug was administered 11 minutes sooner – reducing the door-to-needle time to less than an hour.
READ MORE: Saving Lives With Telestroke Care
"We specifically found that unwarranted hospital variability in stroke care could be eliminated through a standardized telestroke program," the study reported. "Additionally, telestroke may aid in triage and transfer decisions and in identifying patients potentially eligible for endovascular intervention or patients who might otherwise benefit from transfer to a stroke center."
With those studies in hand, the American Heart Association and American Stroke Association last November released a joint scientific statement on quality measures and outcomes for the use of telemedicine in stroke cases.
"Telestroke has evolved over the last decade and is now used quite extensively to take care of acute stroke patients in the U.S. and the rest of the world," Lawrence R. Wechsler, MD, chairman of the AHA/ASA writing committee, told Medscape. "Because of this we felt it was time to bring out this statement, which provides a structure against which hospitals can measure the quality of their telestroke programs so patients can be assured of getting the quality they deserve."
With its practice guidelines, the ATA want to help healthcare providers ensure "standardization around the assessment, diagnosis, management and/or remote consultative support to patients exhibiting symptoms and signs consistent with an acute stroke syndrome, using telemedicine communication technologies."
"The telestroke guidelines are the culmination of best evidence, clinical experience and consensus amongst many experts," Bart M. Demaerschalk, MD, MSc, FAHA, FRCP(C), a professor of neurology, chairman of the Mayo Clinic College of Medicine's Cerebrovascular Diseases Division and director of synchronous (telemedicine) care at the Mayo Clinic Center for Connected Care, said in the ATA press release.. "Once implemented, the guidelines will enable more patients with acute stroke to receive timely expert assessments and treatments no matter their geographic location."
READ MORE: The Benefits and Challenges of Telehealth for Specialists
With telemental health guidelines for children and adolescents, the ATA is jumping on a fast-moving train. Last year the organization released a state-by-state analysis of telemental health standards and licensure, indicating the country as a whole is doing an adequate job.
"Our analysis indicates that decades of evidence-based research highlighting patient adherence to treatment, positive clinical outcomes and increasing telehealth utilization have been met with overwhelmingly supportive scope of practice policies for psychologists," ATA Chief Policy Officer Gary Capistrant and Latoya Thomas, director of the ATA's State Policy Resource Center, wrote in their summary of the 50-page report, issued in July. "However, psychology boards, much like other health professional licensing boards, remain mired in a fragmented state-by-state licensure approach which stifles collaboration, service access, and availability."
Still, the industry is facing its issues. A 600-page report produced last year by the Epstein Becker Green found a mental health field suffering from a severe shortage of providers, with only an estimated 40 percent of Americans getting the care they need.
Many experts see telehealth and telemedicine as an ideal platform for addressing that issue, especially when children and adolescents are involved. That's what the ATA is hoping for with its new practice standards.
"As the growing need for child- and adolescent-trained behavioral health providers will not be met in the foreseeable future, telemental health offers an effective way to increase access and improve quality of behavioral/mental healthcare," Kathleen M. Myers, MD, MPH, MS, FAACAP, a professor of psychiatry and behavioral sciences at the University of Washington and director of telemental health at Seattle Children's Hospital, said in the ATA press release.
READ MORE: Factors Behind the Adoption of School-based Telehealth
"This is incredibly important for children, as we strive to intervene early and maximize outcomes across the child's emotional, social, physical and academic needs," added Eve-Lynn Nelson, PhD, director of the University of Kansas Medical Center's KU Center for Telemedicine & Telehealth and a professor at KU's School of Medicine. "Supported by a growing evidence-base, the child and adolescent telemental health guidelines provide a roadmap to best practices across behavioral health specialties and youth systems of care. We hope that the practice guidelines advance these programs as an important part of mainstream healthcare for children and families."
The ATA has been working to develop several resources for healthcare providers who are moving into the telehealth ecosystem. Two years ago, the organization launched an accreditation program for telemedicine providers, with the goal of giving the industry its own seal of approval and reassuring payers that the service meets relevant standards and regulations.
The ATA also issues annual report cards on each state's physician practice standards and licensure efforts and telemedicine coverage and reimbursement policies.
The practice guidelines make their debut as the ATA gears up for its annual conference and exhibition. The rebranded Telehealth 2.0 will take place April 23-25 in Orlando. The event is scheduled to include a focus on women in telehealth, an interactive "Experience Zone" showcasing new technology, a special session for investors and the presentation of a Humanitarian Award to musician Carlos Santana for his work on the Santana Telehealth Project.