Banner Health's Telehealth Program Cuts Hospitalizations and Costs
Targeted at the health system's most complex patients, Banner Health's AIC program uses remote monitoring to stay in touch, improving care coordination and keeping those patients out of the hospital.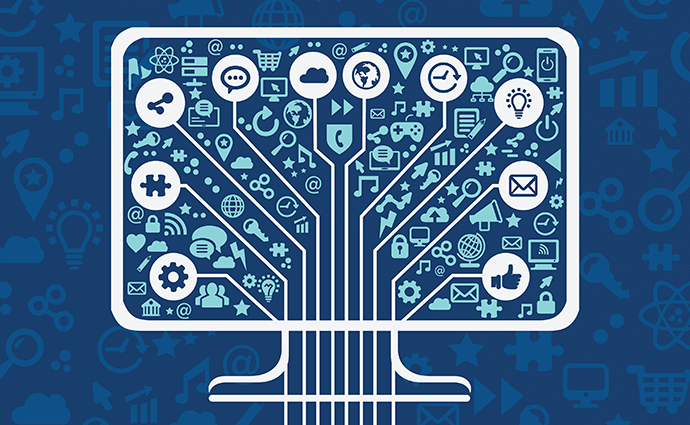 Source: ThinkStock
- A telehealth platform serving some of Banner Health's most complex patients has helped cut costs, reduced rehospitalizations and the length of hospital stays, and even slashed in half the number of patients requiring hospitalization.
The Arizona-based, 28-hospital health system's Intensive Ambulatory Care (AIC) program, launched as a pilot in 2013, treats a patient population that typically generates 50 percent of a hospital's overall spend. Using a remote monitoring platform from Philips that coordinates care for those patients in their own homes, hospital officials say they've reduced care costs and improved outcomes.
"This updated data of our telehealth program shows that we were able to achieve even more significant cost savings and reduced hospitalization rates by continuing to leverage Philips' powerful telehealth solution," Deb Dahl, Banner Health's vice president of patient care innovation, said in a press release. "We have been able to make significant improvements with our most complex patients over long periods of time, and the results can potentially be applied to better manage the health of other patient populations."
The latest results are an update of a study originally done in 2015. This time, Banner Health officials were able to compile data on 128 patients who'd spent at least a year in pre-AIC treatment and another year of post-AIC treatment to map out the long-term effect on patient outcomes.
According to hospital officials, the AIC program:
Reduced overall costs of care by 34.5 percent, measured through reductions in hospitalizations, days in the hospital, professional services and outpatient costs.
Reduced hospitalizations by 49.5 percent, from a monthly rate of 10.9 hospitalizations per 100 patients before the program to a rate of 5.5 acute and long-term hospitalizations after enrollment.
Reduced the number of days in hospital by 50 percent, from a monthly average of 60 days per 100 patients before enrollment to 30 days per 100 patients after enrollment.
Reduced the 30-day readmission rate by 75 percent, from 20 percent prior to enrollment to 5 percent after enrollment.
READ MORE: The Benefits and Challenges of Telehealth for Specialists
At the same time as this study was released, Banner Health and Philips announced a 15-year partnership that will help the health system expand its connected care platform into other areas.
In 2015, Banner Health offered up two years of data from the program that showed a 45 percent decrease in unnecessary hospitalizations and an almost 30 percent reduction in overall related service costs.
"The idea is that we can identify patients who have higher needs, such as those who have chronic conditions, those who have multiple hospital admissions, or who come into the emergency rooms multiple times – patients who require more of a proactive approach for managing their care," Hargobind Khurana, MD, Banner Health's senior medical director of health management, told HealthITAnalytics.com at that time. "We use technology for that, but more important is our care team which is involved in taking charge of these patients."
"We try to engage patients while they're in the home with telehealth and remote monitoring," he said. "We use a tablet which has Philips software on it, and through that tablet, people can connect through audio and video, or have information sent to them. They can read some educational materials; they can answer questions about how they feel on a daily basis. The data is sent back to a central location where the care team can look at it."
Banner Health's program shows the success of remote monitoring platform that connects the health system with some of its most expensive patients. That strategy is being embraced by healthcare providers across the country, many of them faced with growing populations of elderly patients and people with multiple chronic conditions.
READ MORE: How Nighttime Telehealth Services Can Improve Overnight Care
In New York City, a home care agency tasked with caring for some of the nation's sickest children has seen a decrease in hospitalizations and readmissions and saved millions through an RPM program that checks in by phone with patients and their families on a regular basis.
Elvira Fardella-Roveto, RN, administrator of patient services for St. Mary's Healthcare System for Children, said the RPM program saved the program roughly $2.17 million by eliminating some 77 hospitalizations in a one-year span.
When asked if the agency saw an improvement in clinical outcomes, Fardella-Roveto said "anecdotal information indicates that we were successful" in improving the overall health of the children in their care. She also noted improved satisfaction rates for the families and caregivers, many of whom deal with a lot of stress in caring for these children.
The program also produced some unexpected results. With more communication between the agency and the families, the agency was able to pick up on other issues, like caregiver stress, language barriers, even home safety problems. In at least one case, Fardella-Roveto said, the agency was able to help a family make needed home improvements to improve the care environment for a child.
Payers have also seen positive results from remote monitoring platforms. In Pennsylvania, a year-long RPM study focusing on patients with heart failure saw a 30 percent reduction in hospitalizations and savings of more than $8,000 per patient.