Best Buy Targets Senior Telehealth Market with GreatCall Deal
Best Buy's planned acquisition of GreatCall gives the consumer electronic giant an mHealth platform on which to expand its Assured Living senior telehealth program, launched last year.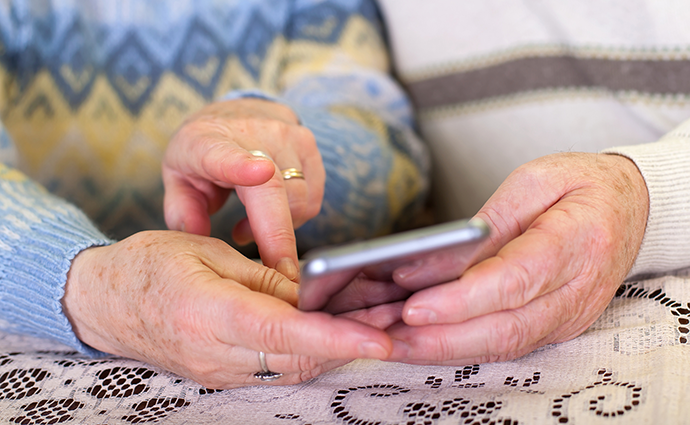 Source: ThinkStock
- Another big retailer is looking to develop mHealth tools and services for the senior care space.
Best Buy's planned acquisition of GreatCall gives the Minnesota-based consumer electronics company, which launched its Assured Living telehealth program last year, a connected health platform designed to coordinate care management for seniors looking to stay at home rather than moving into an assisted living complex or senior care facility.
San Diego-based GreatCall is known for its line of consumer-facing health and wellness communications devices, like the Jitterbug Flip and Smart phones and the Lively Mobile and Wearable personal emergency response services (PERS) devices. More recently, the company has been working on linking those devices to healthcare providers.
"Best Buy currently has a growing business selling health- and wellness-related products," the company said in a press release announcing the planned purchase of GreatCall for roughly $800 million. "It also has recently been investing in health-related initiatives focused on the aging population that have included the participation of several of the nation's leading healthcare providers and insurers. The acquisition of GreatCall will augment Best Buy's existing efforts in the health space, help bring compelling solutions to more customers and help fuel Best Buy's further growth in the consumer and commercial markets."
The connected health market for seniors is a growing market, augments by a vast array of telehealth and mHealth products geared toward care management and coordination for seniors at home, a Baby Boomer population moving into retirement – 50 million now over age 65, and growing to 75 million within two decades - and a desire in the healthcare industry to care for this population at home rather than in expensive care communities or the hospital.
According to the AARP, more than 10,000 Americans are aging into Medicare every day. At the same time, nearly 90 percent of older Americans want to stay in their homes as long as possible and 80 percent expect to live the rest of their lives at home.
"The way that people age is changing," Jo Ann Jenkins, chief executive officer of the AARP, told attendees at the 2015 HIMSS Connected Health Conference. Seniors are not only living longer, she said, but being more active and health conscious – "living in different ways" that require new approaches to health management.
Since then, Jenkins has been on a speaking tour of conferences put on by the likes of HIMSS and the American Telemedicine Association, urging the telehealth and mHealth industry to develop senior-friendly technology platforms to keep seniors at home and out of the hospital.
That was the thinking behind Assured Living, a smart home concept launched by Best Buy that uses sensors and push notifications to help caregivers monitor the daily activities of seniors living independently.
"We looked at several options, and we felt strongly that we didn't want to use wearable devices or cameras," AJ McDougall, who oversees Assured Living for Best Buy, said in an October 2017 blog issued by the company. "We want our elders to feel very independent. We just need to know they're still safe and secure when we're not there."
With GreatCall, Best Buy is now interested in those devices. The company is looking to create a platform where its sensors can integrate with consumer-friendly wearables, smart devices and other mHealth tools to better bring health and wellness into the senior's home.
The challenge lies in creating an environment that will be comfortable for both the senior and the care team, so that the technology is used on a regular basis. With regular patient engagement comes better care management and coordination, which in turn improves the senior's health outcomes – especially with regard to chronic conditions – and reduces health crises.
"Technology that can help make caregiving easier is going to be a massive opportunity over the next decade, but everyone needs to remember that this technology needs to be adopted by both older consumers and family caregivers for it to work," David Inns, CEO of GreatCall, said in 2016. "To capitalize on this opportunity in the short term, we need products that both seniors and their family members will use, and we need to increase the awareness of the category as a whole."