Can a Wearable Help Cancer Patients Manage Their Pain?
A Scripps Health study will test whether a wearable can help cancer patients and their clinicians manage pain. It's one of a growing number of mHealth projects targeting pain.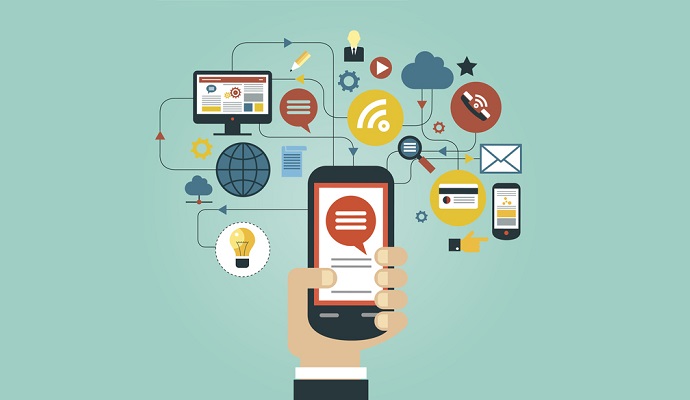 - A wearable device that would help cancer patients and their care providers deal with chronic pain will be at the center of a new digital health study.
The San Diego-based Scripps Translational Science Institute will partner with Waltham, Mass.-based NeuroMetrix to test the company's Quell wearable pain relief technology. The lightweight device, which can be worn during the day or night, is designed to provide analgesic therapy for pain and track health metrics, like sleep and activity.
The study is the latest in a series of mHealth projects tied to pain management, ranging from devices and sensors that measure pain to technology platforms that track the effects of pain medication and their potential for abuse.
It's also one of a growing number of mHealth platforms designed to help people with cancer. Earlier this year, the American Cancer Society jumped onto the bandwagon with both feet in a partnership with IBM Health. The deal puts IBM's Watson supercomputer to work creating a Virtual Cancer Health Advisor, which can scour cancer and health and wellness databases and provide patients with personalized data on care management, including pain management. Long-term plans call for the advisor to be integrated with IBM's Watson for Oncology decision support tool for clinicians.
The STSI project is focused on helping the estimated 15 million Americans living with cancer, more than half of which deal with chronic pain issues. While the most common care plan calls for prescription opioids, a prevalence of harmful side effects and overuse is putting the healthcare industry on the spot to look at other methods for managing pain.
"We recognize the importance of cancer related pain, and more broadly the difficulties associated with opioid therapy in chronic pain," STSI Director Steve Steinhubl, MD, said in a press release. "We hope that this study provides insights into novel therapies for this critically important clinical challenge."
"Our mission at STSI is to fundamentally change the way medicine is practiced," he added.
The 10-week study will be staged at the Scripps Cancer Center at Hillcrest and focus on 40 recruited adults who have been diagnosed with metastatic breast, prostate or colorectal cancer and use at least one opioid medication every day. Researchers will assess the patients every two weeks, with a 20 percent change in opioid use considered clinically relevant.
"This primary end point was chosen to provide a novel way for patients with cancer to have optimal pain control while reducing their overall opioid use," STSI officials said. "The study will also examine the potential benefits of Quell as a digital health intervention. The device integrates with a smartphone app that includes electronic pain tracking and provides objective feedback to the subject about their therapy utilization and sleep."
Dig Deeper:
Toronto Hospital Adds mHealth to Pain Management Program