Changing Communication Key to Updating Healthcare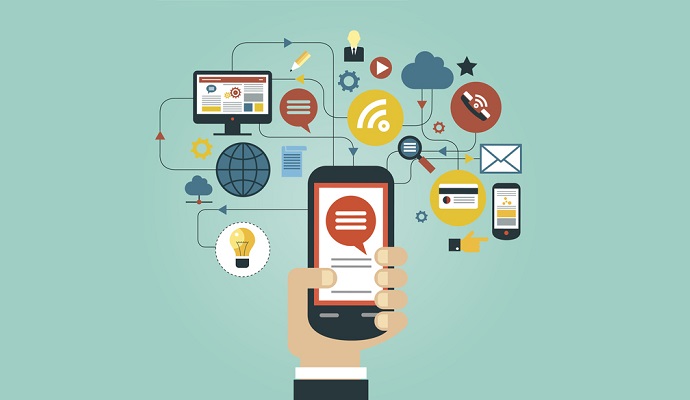 In an interview, Dr. Vince Friedewald spoke about the changes in heathcare and how mobile devices factor in.
- There are a number of ways that mobile devices are impacting the healthcare world. Not only are they helping at the point of care, but also inspiring new solutions that are improving overall care.
One such way this is happening is through the use of improved access to information. Tablets and smartphones have the power to connect to powerful databases for an unlimited amount of data, but with how healthcare is evolving, it needs to be the right information to be successful.
In an interview with mHealthIntelligence.com, Dr. Vince Friedewald, CEO and Founder of CORcare, spoke about his new database and how mobile devices impacted its creation.
The database has registrants in all 50 states and 42 countries. There are roughly 140 cardiovascular conditions, all the toxins and infections the Centers for Disease Control has identified as possible bio-weapons, as well as a growing list of trauma conditions and conditions related to cardiovascular disease like diabetes, respiratory, arthritis and more.
As a cardiologist, cardiovascular disease was the right place to start for Friedewald, but he did point out that every health professional in the world deals with cardiovascular disease every day, making it the obvious starting point.
READ MORE: Broadband Offers a Telehealth Lifeline to Rural Hospitals
mHealthIntelligence.com - What is CORcare and how did it come about?
Vince Friedewald - Quick one minute history. In 1944, my dad, who was a physician, came up with this idea of a keyword lexicon that can serve as a relational database for diagnosing disease. It was his idea to use computers and he had the first patent on the computer dedicated healthcare relational database. The key is that you use the same words throughout all conditions, that way you can do differential diagnoses and many other things, but he never did anything with it commercially.
I took it over after he passed away in 1990, but again never did anything with it commercially. But then I started working with opinion leaders across the country, specifically Dr. Jim Willerson, who was the editor and chief of of Circulation, the journal of the American Heart Association, and was able to get funding in 2003 from Homeland Security to create a program to detect biological weapons and chemical agents. That program was successful for 12 years, when I left.
Then I took my dad's original concept and formed CORcare. The idea had to be rebuilt from scratch to fit mobile devices. This was critical because doctors were using them a great deal and traditional publications were not meant for mobile devices. Look at text messaging, who uses a whole sentence?
It has to be an entirely different approach to using mobile devices. Physicians, nurses, EMTs, anyone that uses them at the point of care, there had to be a new way. So we built a new program that is still using the keyword lexicon approach. That way it fits on devices and is fast.
READ MORE: mHealth, Telehealth Providers Target Growing Senior Care Market
In essences, the goal is take any condition in cardiovascular disease, infections and toxins and access any information in seconds. It's also what we call a "no search database," because of the keyword approach we take to it, there isn't any approaching to be done. We have timed it out and you can access any information you need down to dosing of drugs in less than 90 seconds, though most take less than 30 seconds.
Our goal is to pursue better outcomes. More hospitals and healthcare providers are going to be reimbursed by the outcomes, not if you just do something. If you have bad outcomes you are going to be penalized, if you have good outcomes you will be rewarded.
MHI.com - Why were mobile devices so important to this process?
VF - They are being used worldwide, with iPads the favorite for physicians. If they are carrying them while with a patient and need to make a quick decision like diagnostic, "what am I dealing with here?" or treatment, it makes it immediately accessible.
MHI - Where does this database come from?
READ MORE: mHealth Games Offer a 'Fun' Way to Boost Patient Engagement
VF - We rely on three sources that we track very carefully. First is the major medical journals, peer review journals, the second is guidelines, both US and Europeans, and finally are major government sites.
We have a great editorial board, really a who's who of cardiovascular medicine in the US and very prominent nurse practitioners. We are also adding international members. It is approached like a book with credible authors and only take information from referable medical journals. It is updated every day as me and the editorial board review article and add anything new.
When it comes to the kind of content we put in, we look for anything that is related to improving outcomes of conditions. For example, we do not pay a lot of attention to the path of physiology of a disease, which is nice stuff to know, but it isn't essential to improving outcomes.
We also rely heavily on guidelines - American College of Cardiology, American Heart Association, etc. These can be 100-200 pages in length so you can't carry them around with you, but we make it easy to navigate and find the information from it you need.
MHI.com - What has the feedback been from doctors that are using it?
VF - Everyone so far seems to like it and are asking for additional features to be added. This didn't surprise me as we built off of the successful program I ran for 12 years. Since it worked in that world, I had no question it would work in the cardiological world.
MHI.com - How does this type of tool fit into the current healthcare landscape?
VF - That is the key to the whole thing. First of all, doctors, how do they communication now? They are using mobile devices, so it fits in well with that. Both in terms of working on mobile devices and through the new way of communicating.
Second, its driven by outcomes, which is what everything is now. Again, this is how reimbursement is changing. So that is what is dictating out content, does it related to improving outcomes of these conditions.
Finally, we are also adding telehealth as a feature. Our nurse/physician shortage is massive and telemedicine will help fill that void, especially for rural areas that do not easy access to physicians. You can have all the healthcare coverage in the world but if you can't get to somebody, what difference does it make?
It's a great question because healthcare is really changing in many fundamental ways and the old ways of doing things are not going to work. We need telemedicine and we need to be able to communicate with mobile devices.
MHI.com - Anything to add?
VF - The main thing is that the world of healthcare is changing and there have to be whole new ways of approaching it. Central to all of these things is communication and we are trying to change it in a way that has never been done before.