Clinical Documentation via Smart Glasses Improves Care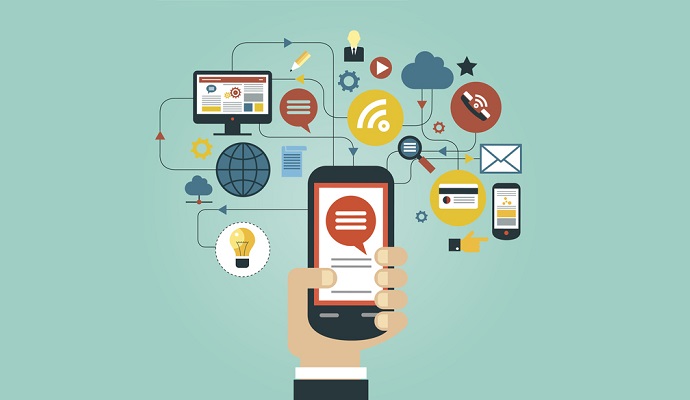 - The mobile health market has been expanding across the healthcare field with a wide variety of new innovations and devices hitting the market in recent years. Instead of smartphones, there are now wearable devices including smart clothing, smart glasses, and smartwatches impacting the future of the healthcare landscape.
One particular wearable device – the smart glasses – is revolutionizing the clinical workflow of physicians in various specialties. To learn more about the benefits of smart glasses, mHealthIntelligence.com spoke with Dr. Laurie Rothman a Family Medicine physician at Jupiter Medical Center in Palm Beach Gardens, Florida.
mHealthIntelligence.com: "What are some of the biggest benefits you've encountered with the use of smart glasses? Are there any disadvantages?"
Dr. Laurie Rothman: "The biggest benefit right off is just being able to get the computer out of the visit for the most part when I'm seeing patients. Since we've been using electronic health records, there are a lot of advantages to it but there's many disadvantages. One of the biggest disadvantages is that a lot of doctors and providers are staring at a computer screen because they're trying to document what the patient is sharing, instead of having a face to face interaction.
"Having the smart glasses is now allowing me to put the computer aside and look at my patients while I am speaking with them. It's a breath of fresh air. We're able to take new technology to bring us more back to old-fashioned medicine."
READ MORE: UK Tries Again With a Library of Certified Mobile Health Apps
"Having a scribe in the room or using the smart glasses as a scribe, the element of having someone else doing the documentation, you have to be really careful. You want the documentation to be your own. One has to make sure that he/she isn't completely reliant on the scribe. I'm going over it myself and making sure that it's accurate. We want to avoid errors, so I have to be careful to make sure the final documentation is correct. Like everything else, it's a work in progress. There's a learning curve."
mHealthIntelligence.com: "What are the most useful features that smart glasses have with regard to clinical documentation?"
Dr. Laurie Rothman: "The best thing is that I think I actually get more information into my notes than I would if I was doing it myself, because I wouldn't actually be able to get every little detail down the way my scribe does. She focuses on documenting while I focus on treating the patient. I actually have a more thorough document at the end of the day than I would without the Augmedix service."
mHealthIntelligence.com: "Have you been able to spend more time on direct patient care with the help of smart glasses and wearables?"
Dr. Laurie Rothman: "I think that I'm able to spend more time when I need to. My time is a little more flexible and free because of having the Google Glasses and the Augmedix service. I can spend less time on documentation."
READ MORE: Physicians Sour on States' Telehealth Implementation Efforts
"It gives me more time to be where I am needed most, whether that means that I have more time to see a couple more patients who may need to be seen urgently that day – I feel comfortable saying 'okay, it's easier to add more patients to my schedule today, that's fine' – or that I'm just not getting as worried about staying on schedule. My time spent with patients is more efficient. The time that we're together is better utilised. I'm not stopping and pausing and typing every few minutes."
mHealthIntelligence.com: "Do you use any other wearable devices or remote monitoring tools for patient care at Juniper Medical Center?"
Dr. Laurie Rothman: "I have my EHR, e-ClinicalWorks, and I have the Google Glasses and Augmendix service, but no other wearable devices or technologies."
Rothman mentioned a few final points about the benefits of using smart glasses for clinical documentation among both patients and physicians.
"I was having a lot of back, neck, and wrist pain prior to implementing this service. And now I have no wrist pain – it's gone – because I'm not typing as much. The back and neck pain is significantly diminished because I'm not crunched over a computer all day."
READ MORE: ATA Survey: Parents Like Telehealth for Primary Care Needs
"I think the main thing is the value of the tool. I feel very happy with my decision to add the use of smart glasses to my practice. I felt nervous when I first put them on. I wasn't sure how patients would react. I wasn't sure if I would like wearing them. The patients have overall – I would say 98 percent – reacted in a very positive manner."
"They were curious and offered questions. I had very little negative reaction. Most people think it's interesting, are very happy in using new technology, and appreciate that I'm focusing on them and not on documentation. It's overall been a fantastic experience. I'm very glad I made this decision."