CMS Pitches Telehealth to Medicaid Programs Targeting Opioid Abuse
New CMS guidance urges state Medicaid directors and healthcare providers to use telehealth and telemedicine platforms to tackle the nation's opioid abuse epidemic.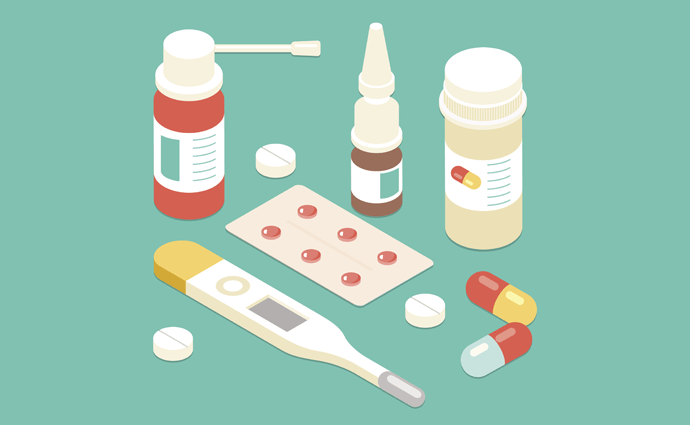 Source: ThinkStock
- The Centers for Medicare & Medicaid Services is recommending telehealth and telemedicine to healthcare providers looking to leverage Medicaid funding for opioid abuse treatment.
CMS made the pitch in a pair of guidance documents issued this week, in which the agency urged Medicaid program directors and providers to take advantage of connected care technology that connects them with patients outside the office or hospital and allows them to monitor care management.
One guidance document focuses specifically on infants who are born with an opioid dependence, one segment of the nation's fast-growing opioid abuse epidemic. The number of infants born with Neonatal Abstinence Syndrome (NAS) increased 500 percent from 2000 to 2012, according to an information paper released by CMS. And 80 percent of those cases are covered by Medicaid.
"Through discussions with states, we have recognized their growing challenge in providing treatment services to the expanding number of infants with NAS," the document, written by Timothy Hill, acting director of CMS' Center for Medicaid and CHIP Services, points out. "We have also recognized that states may not be fully aware of available options under Medicaid that can play a critical role in the care of these infants, as well as the limitations on Medicaid coverage."
"The number of American infants born dependent on opioids each day is heartbreaking," Health and Human Services Secretary Alex Azar said in a separate press release. "Today's announcement reflects the Trump Administration and HHS's commitment to helping states use Medicaid to support treatment for this condition and other challenges produced by our country's crisis of opioid addiction."
READ MORE: Telemedicine Trial Targets Pregnant Women Battling Opioid Addiction
In a separate document, the agency laid out a roadmap for leveraging technology to address the opioid crisis.
"Access to substance use disorder (SUD) treatment providers remains a challenge for states and, appropriately, the President's Commission supports leveraging telemedicine and telepsychiatry to facilitate more coordinated care," the guidance document states. "States are reminded that they need not necessarily submit a state plan amendment to begin delivering covered Medicaid services through telehealth modalities. State plan amendments are only required if a state decides to reimburse for telemedicine services differently than they pay for face-to-face services, visits, and consultations."
"States should also consider telehealth optimized Medication Assisted Treatment (MAT) given access considerations," the document continues. "Virtual treatment centers or remote counseling options integrated into care coordination technology might help with addressing provider shortages, particularly in rural areas. Many behavioral health providers lack access to EHRs; states may consider reviewing what app-based technologies might be appropriate as described in the Office of the National Coordinator for Health IT's Health IT Playbook in the module addressing Behavioral Health Providers."
Under those guidelines, CMS says, states can use telehealth and telemedicine, including patient-facing platforms, to coordinate care for Medicaid beneficiaries. Those services could include:
Service planning and coordination;
Facilitation of services (such as finding providers or establishing limits or maximums);
Advocating for the member; and
Monitoring and reassessment of services for need and cost effectiveness (including assessing and taking necessary action to ensure that services and placement are appropriate to meet the program's needs).
"Similarly, states might also leverage this or other business processes to facilitate shared electronic care plans used to coordinate care between providers, with an emphasis on connecting to SUD treatment providers," the guidance document notes. "Similarly, enhanced federal funding under the HITECH Act might also be leveraged to support the design, development, and implementation of interoperable systems and HIEs that facilitate the exchange of electronic care plans between Medicaid providers."
READ MORE: How Are States Using Telemedicine to Tackle the Opioid Abuse Crisis?
Finally, CMS is encouraging Medicaid directors and healthcare providers to consider using mHealth technology to connect disparate sources of information for opioid abuse treatment, such as electronic medical records and pharmacy-based prescription information, and to create information-sharing networks that might include social services, public health agencies, emergency medical responders and the correctional system.
The CMS documents are one of several strategies being deployed to tackle the nation's opioid abuse epidemic. Separately, Congress is dealing with several bills aiming to remove legal and reimbursement barriers and allow more use of telehealth in treating patients dealing with mental health and substance abuse issues and helping those in withdrawal.
In addition, the U.S. Food and Drug Administration has launched a challenge to entice entrepreneurs and providers to develop new ways in which digital health technology can be brought to bear on the issue.