Community Health Centers Use Telehealth to Boost Specialty Consults
A network of community health centers in Washington is partnering with the MAVEN Project to give its doctors access to volunteer specialists through a telehealth platform.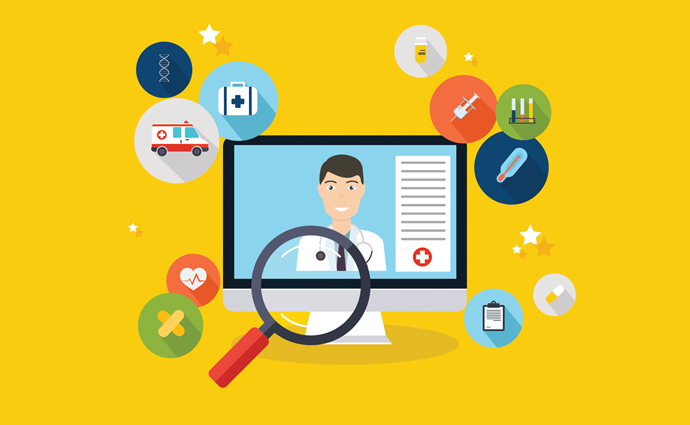 Source: ThinkStock
- A unique partnership in Washington is using telehealth to connect physicians in 20 community health centers with volunteer doctors across the country for specialist consults.
Community Health Plan of Washington (CHPW), a not-for-profit plan created by the health centers 25 years ago to serve Medicare and Medicaid populations, is working with the MAVEN (Medical Alumni Volunteer Expert Network) Project, a Massachusetts-based organization that pairs volunteer physicians in a broad range of specialties with primary care providers working with underserved populations.
Through the network, doctors at the community health centers are able to schedule free consults via a telehealth platform with appropriate specialists.
"It's such a perfect match," says Leanne Berge, CEO of the health plan, which serves upwards of 300,000 – 75 percent of which get their primary care through the health centers. "Having access to a consult in real time is so valuable to us."
Berge says the platform enables her primary care clinicians to get advice on specific cases, giving them the tools and confidence to treat patients rather than refer them to specialists.
eConsult programs similar to that offered by the MAVEN Project have sprung up around the country in recent years, as healthcare providers serving underserved populations look for a better way to connect their patients with specialist care. Studies have shown that low-income, minority and other populations with access issues won't follow through on follow-up or specialist care because of cost or the challenges of scheduling an appointment and getting to the doctor's office. As a result, they skip that needed care, their health suffers, and they often end up in a hospital or emergency care clinic.
Through telehealth, primary care physicians can either schedule virtual visits for their patients with specialists – often right in the doctor's office or clinic – or collaborate on their own with the specialists, so that they can treat their own patients and avoid the separate appointment with a specialist.
Berge says the CPHW program, just now gaining traction in a couple community health centers and with plans to expand to all of the centers, is a doctor-to-doctor service. It's designed to help clinicians with individual cases and give them an opportunity to improve their skills.
"We are trying to build up the knowledge base of our physicians," she says. "We want them to have more confidence in what they're doing. This is helping us with the practice of medicine."
In addition, save for administrative costs covered by CPHW, the service is free. The MAVEN Project's network of doctors are all volunteers, some still in active practice and others retired or semi-retired and looking to help those serving low-income populations. The organization is funded by industry grants and philanthropy.
"The MAVEN Project is thrilled to leverage its corps of seasoned physician volunteers to increase access to health care for underserved populations through a partnership with CHPW," Lisa Bard Levine, MD, MBA, the organization's CEO, said in a recent press release. "Given CHPW's broad reach, we are honored to offer provider-to-provider advisory consults, and education and mentoring services via telehealth technology to medically under-resourced communities across Washington State."
Along with Washington, the MAVEN Project now has partnerships in Massachusetts, Florida, New York and California. It focuses solely on physician-to-physician consults, executives for the program say, giving its volunteer doctors the freedom to collaborate with community health center doctors without being involved in any specific treatment.
"They're doing this because they want to, which in a way is better than the typical model," says Berge, who sees the service not only giving her doctors more confidence but improving the quality of care at the community health centers.
"The more care can be conducted locally, the better insight a primary care provider has into their patient's history and the better able they are to provide whole person care, rather than the traditionally siloed delivery of care that patients often experience," she added in the press release.