Congress Turns to Telemedicine to Take On Substance Abuse Epidemic
Two bills before Congress would ease restrictions on telemedicine in the Ryan Haight Act, enabling providers to prescribe controlled substances in telehealth-based treatment programs.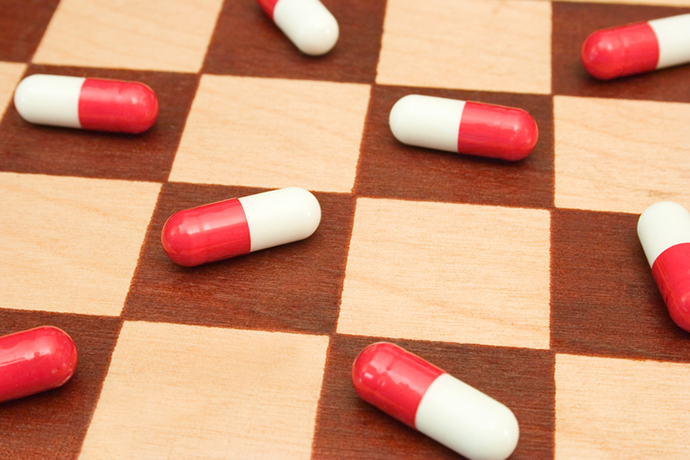 Source: ThinkStock
- Congress is pushing to make telemedicine a critical component of the nation's efforts to combat substance abuse.
House lawmakers have introduced two draft discussion bills designed to ease restrictions in the Ryan Haight Act and enable certain healthcare providers to use telemedicine to prescribe controlled substances. The goal is to give doctors more leeway in treating patients dealing with substance abuse issues.
The Improving Access to Remote Behavioral Health Treatment Act of 2018, introduced by Reps. Gregg Harper (R-Miss.) and Doris Matsui (D-Calif.), would allow certain addiction treatment centers and community mental health centers to register with the U.S. Drug Enforcement Administration as clinics, enabling them to prescribe controlled substances via telemedicine without a prior in-person examination.
A companion bill, The Special Registration for Telemedicine Clarification Act, introduced by Reps. Earl L. "Buddy" Carter (R-Ga.) and Cheri Bustos (D-Ill.), would direct the Health and Human Services Secretary and Attorney General develop interim final regulations within 30 days enabling healthcare practitioners to apply for a special registration allowing them to use telemedicine to prescribe controlled substances without the in-person exam and other restrictions to the use of telemedicine.
The Ryan Haight Act, passed in 2008, prohibits physicians from prescribing controlled substances electronically until they have conducted an in-person examination, or if they meet the federal definition of practicing telemedicine, which requires that the patient be treated by, and physically located in, a hospital or clinic which has a valid DEA registration; and the telemedicine practitioner is treating the patient in the usual course of professional practice.
READ MORE: How Are States Using Telemedicine to Tackle the Opioid Abuse Crisis?
Nathanial M. Lacktman, a partner in the Foley & Lardner law firm who chairs the firm's Telemedicine Industry Team and co-chairs its Digital Health Work Group, and Thomas B. Ferrante, a senior counsel with the firm, say the law is too restrictive on the use of telemedicine.
"The Ryan Haight Act does not per se prohibit the use of telemedicine to prescribe controlled substances, and a provider may do so if he or she has conducted at least one in-person exam of the patient or meets a 'practice of telemedicine' exception to the Act's in-person exam requirement," they wrote in a recent blog. "The problem is the 'practice of telemedicine' exceptions are very narrow, highly technical, and simply outdated. For example, the Ryan Haight Act does not have a 'practice of telemedicine' exception if the patient is at home, school, or work."
"The practice of telemedicine has evolved exponentially in the decade since the Ryan Haight Act was passed, and the regulations fail to account for how legitimate telemedicine services are delivered today," they added. "For that reason, the exceptions do not easily align with direct-to-patient service models frequently sought by patients in areas such as telepsychiatry or substance use disorder treatment. In addition, there is a nationwide shortage of psychiatrists and board certified substance abuse addiction specialists, coupled with the nation's tragic opioid crisis, making telemedicine services an attractive resource."
The law does provide for a special registration, enabling providers to use telemedicine to prescribe controlled substances without need for an in-person exam or requiring the patient to be physically present at a designated clinic. However, despite hints that it would do so and lobbying from healthcare and telehealth advocates, the DEA has not made that special registration available.
"(T)he DEA has been extremely slow in correcting it to allow telemedicine to be used to treat addicts," Peter Yellowlees, president of the American Telemedicine Association and a psychiatrist at UC Davis, said last year, when President Donald Trump pledged to declare a national emergency on opioid abuse. "There are quite a few addiction specialists and psychiatrists who would be happy to work via telemedicine and who currently cannot do so because of the [regulatory] restrictions."
READ MORE: Telepsychiatry Opens a New Window into Behavioral Healthcare
"Telemedicine prescribing of anti-addiction medicines is especially important as a means of responding to the opioid epidemic as there are more patients in need of treatment than there are providers available in-person to treat," added Libby Baney, of Faegre Baker Daniels Consulting." Telemedicine could make a big difference in getting patients access to treatment faster, saving lives."
Trump eventually did declare a national emergency, and the White House continued the declaration last month, but telehealth advocates have seen little effort from the White House to follow through with active measures.
In their blog, Lacktman and Ferrante say the two bills before Congress would allow more healthcare providers to qualify for that special registration and erase the restrictions that make telemedicine hard to use.
The first bill, they said, would add community mental health centers and addiction treatment centers to the list of eligible clinics – but it would still require patients to be at those clinics to receive treatment via telemedicine.
"This is an important step forward for patients and providers associated with those centers," the two attorneys said. "However, many practitioners would contend the bill still fails to recognize contemporary telemedicine practice because it still requires patients to be physically present at one of those centers."
READ MORE: Mobile Health Units Are Latest Telehealth Tool to Fight Opioid Abuse
The second bill, however, would kick-start the special registration process, enabling qualifying providers to use telemedicine without a required in=person exam or the patient's attendance at a clinic.
"One of the most powerful aspects of telemedicine technology is that it can bring the doctor to the patient, reaching people in need of legitimate medical services even when they are at home, school, or in rural areas without a nearby community mental health center and addiction treatment center," they wrote. "Direct to patient telemental health services can be an excellent way for patients to find a qualified therapist and receive meaningful treatment in the privacy of their home."
Just last month, Senators Claire McCaskill (D-Mo.), Lisa Murkowski and Dan Sullivan, (both R-Alaska), sent a letter to Robert W. Patterson, the DEA's the acting administrator, urging him to take action.
The senators asked the DEA to "immediately move to expedite the rulemaking process" to enable providers to use telemedicine to prescribe opioid-based medication-assisted addiction therapies. They added that the new rule wouldn't allow providers to generally prescribe controlled substances or bypass the normal process for "any other pain-related purpose that is not part of a medication-assisted treatment for opioid addiction.
"We're in the midst of a national opioid epidemic, and Missourians in rural communities are struggling to get the care they need," McCaskill said in a press release accompanying the letter. "I'll say it until I'm hoarse: This crisis requires an all-hands-on-deck approach, and one step the Administration can take right now to continue fighting the epidemic is to make it easier for rural Missourians addicted to opioids to get anti-addiction medication."
Lacktman and Ferrante see the Congressional bills as a means of prodding the DEA to take action.
"Activation of the special registration has the potential to dramatically expand the ability to prescribe controlled substances via telemedicine/telehealth, opening opportunities for direct-to-consumer models that many of today's virtual care companies are utilizing," they wrote.
"After extensive delays, it appears the pressure is on for the DEA to take immediate action to recognize legitimate telemedicine prescribing of controlled substances and help benefit both providers and patients across the country," they concluded.