CVS, Teladoc Partner on Direct-to-Consumer Telehealth Service
CVS Health is expanding its three-year-old partnership with Teladoc Health to offer 24/7 direct-to-consumer telehealth through an mHealth app. It's the latest in a flurry of connected health announcements involving pharmacy chains.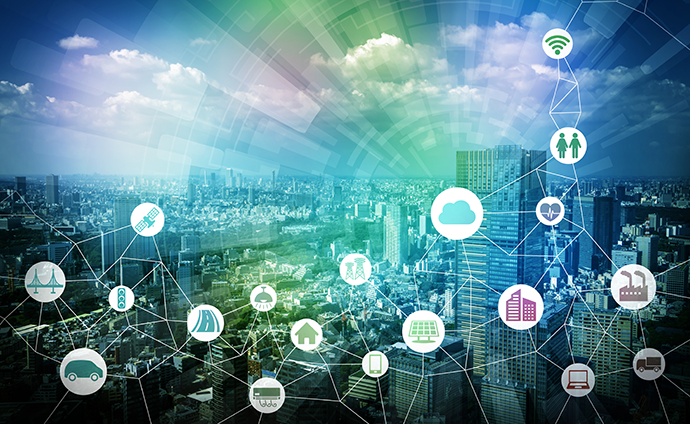 Source: ThinkStock
- The direct-to-consumer telehealth battle is heating up, with the announcement that CVS will offer round-the-clock care for non-urgent issues through its mHealth app.
CVS Health's MinuteClinic is offering video visits through its CVS Pharmacy app in an expansion of a three-year partnership with Teladoc Health. The announcement follows on the heels of Walgreens' recent rollout of its new "Find Care Now" connected health platform, including a connection to MDLive's telehealth platform, and a partnership between Anthem and American Well to give its members access to non-urgent care on mobile devices through the Samsung Health app.
CVS officials say the new telehealth service is a logical expansion of its commitment to offering healthcare access through connected care platforms. During a test of the digital health platform, a company survey found that 95 percent of patients were "highly satisfied" with the quality of care they received in a telehealth visit, as well as with the convenience of using the telehealth service and the overall telehealth experience.
"We're excited to be able to bring this innovative care option to patients," Troyen A. Brennan, MD, CVS Health's Executive Vice President and Chief Medical Officer, said in a press release. "At CVS Health, we're committed to delivering high-quality care when and where our patients need it and at prices they can afford. Through this new telehealth offering, patients now have an additional option for seeking care that is even more convenient for them."
The video visits, which cost $59, will first be available in Arizona, California, Florida, Idaho, Maine, Maryland, Mississippi, New Hampshire, Virginia and Washington D.C.; company officials expect to roll the program out to all states by the end of the year.
READ MORE: How One Urgent Care Clinic Uses Telehealth to Find its Niche
The flurry of announcements highlights a national trend of offering direct-to-consumer care through telehealth platforms – both video-based and asynchronous – for non-life-threatening health concerns that would usually be addressed by a time-consuming, expensive and unnecessary visit to the hospital ER or doctor's office.
Some have estimated that one-third of all ER visits are for these concerns, wasting resources and diverting care from patients with more serious concerns.
CVS' partnership with Teladoc goes back to 2015, when the pharmacy chain announced collaborations with the Texas-based telehealth vendor as well as with two of its main rivals, American Well and Doctor on Demand.
"With the increased demand for patient care anticipated in future years as a result of the expansion of coverage through the Affordable Care Act, the primary care physician shortage, aging of the population and epidemic of chronic disease, telehealth gives us the opportunity to offer high quality care to an expanded group of patients in a variety of convenient and cost-effective locations," Andrew Sussman, MD, who was then Executive Vice President/Associate Chief Medical Officer for CVS Health and President of MinuteClinic, said in a press release.
Since then, the battle for the direct-to-consumer telehealth market has only intensified, especially in the pharmacy and retail clinic space. CVS, Walgreens, Rite Aid, Walmart and Target have all in recent years forged alliances with health systems or launched their own in-store clinics in an effort to attract new business and capture healthcare revenues.
READ MORE: Groups Sue Anthem Over Telehealth-Friendly ER Review Policy
In December 2017, Walgreens teamed up with NewYork-Presbyterian to enable the New York City-based health system to operate telehealth kiosks in select Walgreen's pharmacies. Both parties saw an opportunity for an uptick in business – Walgreens wants more NYP patients to buy health and wellness goods (and fill prescriptions) in its store, while NYP looks at Walgreens as a convenient point of entry to the casual customer in need of episodic care.
"We've had much success over the years working with NewYork-Presbyterian at our on-site Walgreens pharmacy," noted Pat Carroll, chief medical officer for Walgreens Healthcare Clinics. "We value this innovative collaboration and look forward to finding new and different ways to work together to enhance patient care."
Just a few weeks ago, Rite Aid announced a partnership with InTouch Health to provide its virtual care platform for kiosks and other "alternative care sites" in Rite Aid pharmacies across the country. The timing and number of pharmacies haven't been announced, but Rite Aid currently operates about 2,250 stores and is expected to add more than 2,100 new locations upon completion of its merger with the Albertson's grocery store chain.
"In a time where our industry is rapidly evolving, we see an opportunity to bring virtual care to patients in a whole new way that intersects with patients in convenient locations like Rite Aid pharmacies," Joseph M. DeVivo, InTouch Health's CEO, said in the release. "At InTouch Health, we believe virtual care can be the bridge of consistent patient engagement that not only increases access to care, but also drives improved care coordination and decreases cost for all stakeholders."