Digital Technology Field Could Improve Fitness among Children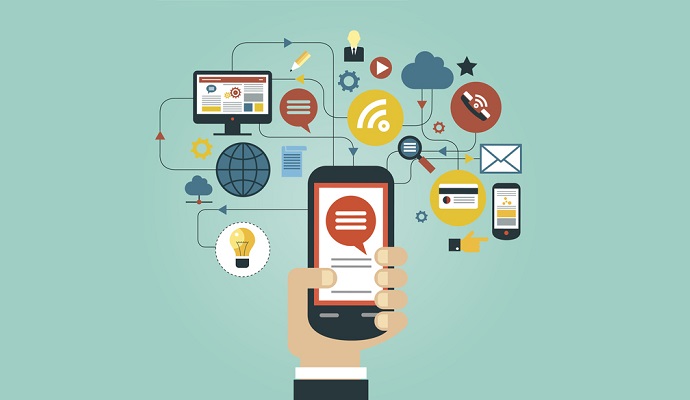 - Today, digital technologies like smartphones and tablets have been integrated in a wide array of day-to-day activities among multiple generations. While the workforce uses smartphones to keep track of their daily schedule and communicate with their coworkers, children and teenagers have become ingrained with computer games, mobile apps, and surfing the Internet. As such, some health advocates claim that the digital technology field leads to inactivity and poorer health among children today.
However, Welltok Inc. is offering new solutions using developments from the digital technology field to engage children, teenagers, and the whole family in remaining active and physically fit. The company announced in a press release that it has acquired Zamzee, a health program, which will be integrated with its health optimization platform.
The research and development entity HopeLab developed the program to further encourage children and families to become more physically active throughout the year. With many health advocates believing that the digital technology field brought more people to lead sedentary lives, HopeLab hopes to overcome these suspicions by reinventing digital tools to better engage children with sports, exercise and fitness.
"Zamzee will be an essential component of CafeWell since it gets the whole family involved in their health," Jeff Margolis, Chairman and Chief Executive Officer for Welltok, said in a public statement. "Health optimization is achievable at every age, and engaging in healthy behaviors in adolescence is proven to have great impact on bending the curve over the long term and creating healthier, happier populations."
Using games, rewards, and behavior-changing scientific principles, the Zamzee program is expected to revolutionize physical activity among children and adolescents. The program begins by offering children the opportunity to pick an avatar, providing an activity tracker and challenges to beat, and effectively engaging children in play.
The results so far show that the Zamzee program increases physical activity among children by 60 percent. These are impressive results, especially when considering that many devices developed within the digital technology field lead to more sedentary behavior among children, teenagers, and entire families.
Essentially, it is possible for products within the digital technology field to boost health, wellness, and fitness among adults as well as children. While healthier behaviors are encouraged among adolescents, often parents are also stimulated to join in the games and encouraged to change any sedentary behaviors toward more physically fit standards.
Today, employers, health insurers, and federal agencies are all aiming their resources toward improving wellness among families throughout the country. By preventing disease and obesity-related health issues through physical fitness, the overall healthcare costs across the board could be reduced as well. This new program shows that the digital technology field could also benefit the overall health and wellness of the American family.
"CafeWell is the perfect home for Zamzee," Margaret Laws, Chief Executive Officer and President for HopeLab, stated in the press release. "We created an effective, evidence-based product that uses technology to motivate healthy behaviors among kids and families. We're excited to see the impact of that work extended further as part of an integrated health program for both kids and adults."
As the fitness and wellness industry continues to push toward better health throughout the American population and decreased obesity rates, the digital technology field can play a key role.
For example, fitness trackers and mobile health apps could encourage consumers to stick to a healthy diet and incorporate physical activity in their daily routine. Today, more and more consumers are using fitness trackers to improve their health. In fact, fitness tracking devices can be used in the healthcare industry to help patients get back to their original state of health, according to mHealthIntelligence.com.
"An activity monitor allows us to have an objective, numerically exact and continuous measure of activity. This can show exactly how much function a patient has regained and, critically, when and if it occurs during the recovery period," Zachary Smith, MD, Assistant Professor in Neurological Surgery, said in a public statement.