Doctors' Protests Plague UK's Direct-to-Consumer Telehealth Service
London doctors are criticizing the NHS' wildly successful GPS at Hand program, saying the direct-to-consumer telehealth platform is cherry-picking patients from other practices and diverting funding and care for more complex cases.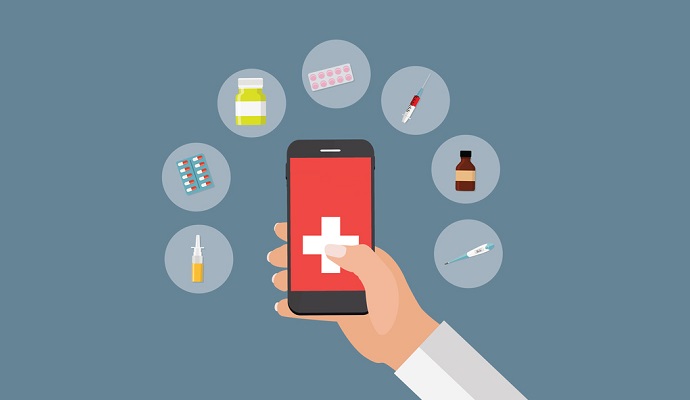 Source: ThinkStock
- A direct-to-consumer telehealth service launched in London late last year is proving quite popular with residents – yet it's also drawing protests from physicians who say their practices are being negatively affected.
London-area doctors and members of a group called Keep Our NHS Public recently staged a protest outside one of the five clinics involved with the GP at Hand program, which enables residents to access online healthcare services and make an appointment through a smartphone app.
The free program, commissioned by the UK's National Health Service and developed by telehealth provider Babylon Health, was launched last November to considerable fanfare. It enables consumers to check their symptoms on a mobile app, then book a virtual visit with a physician at one of five participating clinics within two hours.
Organizers say the service has attracted more than 26,000 members and is reportedly added 4,000 new members each month – especially younger Londoners who don't have the time to wait for an opening with their own doctor. In all, officials said, 85 percent of the GP at Hand registrations seen since last November are from people between 20 and 39 years old.
Doctors not involved with the program, however, say it's cherry-picking their patients, taking away the youngest and healthiest and leaving them with older, more complex cases and less money to treat them.
READ MORE: Telehealth Experts at ATA: Direct-to-Consumer Care Takes Time
"This service takes money from the NHS, by picking the most profitable patients," Jackie Applebee, a physician in Bow, told several news reporters during the recent protest. "They don't want patients with complex mental health problems, drug problems, dementia, a learning disability or safeguarding needs. We think that's because these patients are expensive."
"Sick patients inevitably use more of the available funding and resources, but the system is fair because we all eventually end up in the group that's sick," she said during the protest. "But now that thousands of young Londoners are signing up with GP at Hand, they are taking NHS money away from GP surgeries who need it to take care of the old and sick. This is bad news for everyone – except GP at Hand."
Applebee also said those patients using the GP at Hand service aren't told that it "de-registers" them from their primary care physician.
"Some are insisting on re-registering, causing a lot of extra work for our staff," she said.
The conflict highlights one of the enduring challenges to widespread acceptance of direct-to-consumer telehealth: Consumers are embracing the platform because it gives them access to on-demand care when and where they want it, but providers aren't embracing it because it often forces them to adapt workflows and change business strategies.
READ MORE: Leveraging Primary Care Telehealth for Convenience and Quality
In January, an NHS spokeswoman said the agency was taking physician complaints seriously.
"The popularity of GP at Hand among younger people is in keeping with what we have seen with other digital-first services," the spokeswoman said. "However, this is being closely monitored and any impact that this may have on other practices in the area will be picked up by the independent evaluation being undertaken by the CCG and NHS England London."
"Our intention is that all practices across London are digitally enabled and we are working with CCGs to progress this ambition in line with the GP Forward View," the release added.
In response to last month's protest, however, officials pointed out that the service is meeting a strong public demand.
"People have the right to choose their NHS practice," A GP at Hand spokesperson said in a press release issued after the protest. "GP at hand is an NHS service, paid for by the NHS, providing NHS services to all patients – just like the vast majority of GP practices throughout the UK."
READ MORE: Direct-to-Consumer Telehealth: One Hospital's Virtual Care Plan
"Since its launch in November 2017, the service has attracted over 26,000 members and received over 8,700 5-star ratings for our digital appointments," the spokesperson added. "Londoners clearly like GP at hand, which as a free-at-point-of-need NHS service, extends 24/7 primary healthcare access to more members of the public."
Aside from the recent protest, providers are urging the UK government and NHS to make changes to the GP at Hand program. At a recent conference they urged regulators to stop "the undermining of general practice by private companies who cherry pick the patients to whom they offer services."
They also asked the NHS to expand the program to include more doctors and clinics, and to develop online care services for more complex patients.