Doctors Still Don't Trust mHealth Apps
A new report finds that consumers will more likely get their apps from stores, rather than doctors, hospitals and pharmacies, for the next few years.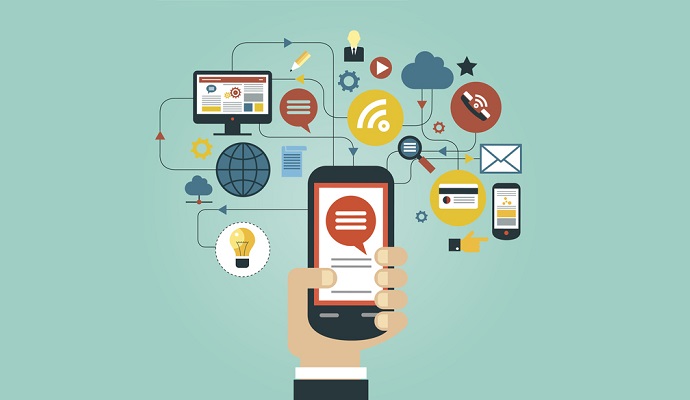 - Healthcare providers have taken a disturbing hit in a recent survey on mHealth app popularity.
According to Berlin-based Research2Guidance, more than half of providers surveyed say stores like the Apple App Store and Google Play are now and will be the best source for mHealth apps over the next five years – instead of recommendations from doctors, health systems or pharmacies.
This marks a shift from the firm's 2010 survey, when more than 65 percent of healthcare practitioners said they'd be the ones to recommend mHealth apps to their patients. Five years later, that percentage has dropped to 48 percent of physicians and 46 percent of hospitals.
"In past years, an overriding optimism that mHealth apps would develop to become an integral part of healthcare led to the assumption that doctors and hospitals would begin including mHealth apps into their treatments, thus becoming the main distribution channel for mHealth apps," R2G's Sean Philips wrote in a recent blog. "By the end of 2015, however, this scenario still seems distant, leading to a more realistic judgment of the impact these channels will have on the distribution of mHealth apps until 2020."
The news isn't entirely new. Just last month, an Accenture report pointed out that while two-thirds of the nation's largest hospitals are developing their own apps, only 2 percent of their patients are finding them to be useful. According to researchers, healthcare officials simply aren't giving their patients what they want in an app.
READ MORE: Inaccurate Heart Rate mHealth Apps Pose Consumer Problems
"Today's consumers place more expectations on their providers to interact digitally, driven by the customer experiences they have had with services in other industries, and most providers are letting them down," the report states. "Thus in the increasingly competitive healthcare market, providers that ignore the mobility needs of today's always-on patients could lose them to competitors."
The R2G report finds that the mHealth app market is still driven by hype, with new participants and investments the norm rather than the exception. In fact, of the more than 45,000 "publishers" – ranging from entrepreneurs and mHealth companies to pharma, health systems and even independent doctors – who've marketed at least one app, 13 percent of them are new, a 3 percent increase since the first quarter of 2014.
And they aren't coming from healthcare circles.
"On the other hand, overall market conditions have not changed since 2013," the report states. "Traditional healthcare players, governances and regulatory bodies are still struggling to successfully enter the market or provide guidelines and market conditions that support mHealth companies."
Despite steady increases in mHealth app development and demand – roughly 3 billion mHealth app downloads were reported in 2105, up from 1.7 billion in 2013 and 2.3 billion in 2014 – 58 percent of those producing apps were disappointed with their performance. In fact, according to R2G, 62 percent of app publishers generated less than 5,000 downloads throughout their app portfolios.
READ MORE: mHealth Apps for Cardiac Care Sanctioned for Misleading Claims
In its report, R2G sees healthcare providers and pharma continuing to struggle with app development, while mHealth companies and entrepreneurs refine their platforms and products, often using providers as consultants or even branding partners. That, in turn, will give them more value with consumers.
On another front, diagnostic apps are now seen by practitioners as having the highest business potential over the next five years, while remote monitoring apps (including remote consultation and reminder apps) have dropped sharply in potential in just the past year. R2G researchers say this may go hand-in-hand with the belief in healthcare circles that mHealth apps are threatening the traditional business model for doctors, while consumers are placing more faith in health and fitness wearables.
"I think with the popularity of wearable devices the patients will take their health in their own hands and I could foresee that in the next five years a lot of self-diagnosis will happen," one survey respondent said.
Finally, according to R2G, mHealth app developers are focusing more of their efforts on the consumer market – especially those with chronic diseases and those interested in fitness – and taking less interest in physicians. In contrast, the report says, hospitals "are more and more becoming the focus market for many mHealth app publishers."
Despite all the bad news for providers, R2G says healthcare need only wait out the hype cycle – and perhaps look upon mHealth as a positive, rather than a negative.
READ MORE: Hospital Wayfinding App Improves Patient Experience at Mercy
"Doctors are still seen as key for the overall market success, or as one mHealth publisher puts it, 'The market requires consumers. Apps are more likely to be adopted and more credible if consumers are encouraged by healthcare professionals,'" the report concludes.
"The mHealth market is still in the hype phase and mainly technology- and patient-driven. Healthcare integration has to take place before mHealth promises can materialize. Doctors are key to make it happen. Let's wait for this."