Fairview Health Launches mHealth Program for Cancer Care Management
The Minnesota health system is working with University of Minnesota Health and Proteus Digital Health on an mHealth platform that uses ingestible sensors and a digital theraputics platform to manage care for patients undergoing chemotherapy.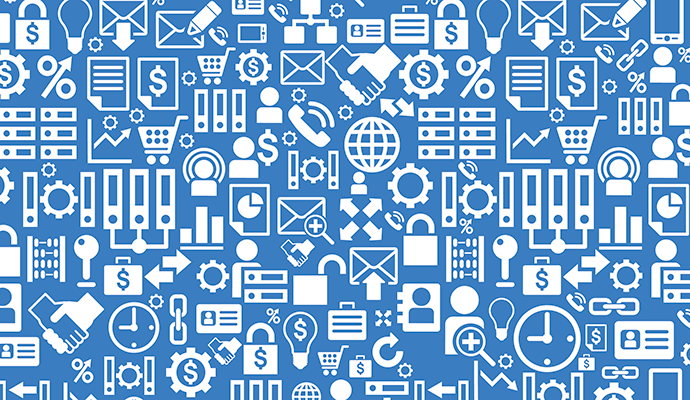 Source: ThinkStock
- Minnesota's Fairview Health Services and University of Minnesota Health have launched an mHealth program for cancer patients that uses ingestible sensors and remote patient monitoring technology to improve care management during chemotherapy.
The two health systems are partnering with Proteus Digital Health, a California-based digital therapeutic company that develops mHealth platforms that include sensor-embedded medications and a patch that relays data from the sensors to care providers.
The platform transmits time, dose and type of oral chemotherapy medication taken by the patient to the care team, along with biometric data such as rest, activity and resting heart rate. Care teams use that information to monitor medication adherence and effectiveness, and work with the patient to develop care plans that maximize clinical outcomes.
Proteus created the connected care model for oral digital oncology medicines with University of Minnesota Health and Fairview, a 12-hospital health system that is reportedly the first to prescribe digital capecitabine, a common chemotherapy drug, with the Proteus platform. It's now being used to help treat stage 3 and 4 colorectal cancer patients.
"Proteus has given us a great opportunity to take our passion for better care management of patients receiving oral oncolytics and move that forward," Dr. Edward Greeno, an oncologist/hematologist at University of Minnesota Physicians and director of UM Health's oncology service line, said in a press release. "Proteus' digital medicine technology provides a more direct connection to the patient. It creates a way for us to achieve a lot of things that happen when a patient is in the clinic for infusions without them coming in person. Also, we can gain insights about the patient that we can't learn from an office visit, like how the patient is doing with their treatment regimen while at home, on a daily basis."
Proteus launched its first ingestible sensor in 2012, targeting national statistics that indicate half of all patients don't take their medications as prescribed, resulting in some $100 billion to $300 billion in avoidable healthcare costs in the US. In July 2015, the FDA expanded its Indication for Use statement to enable the sensor to be used in medication adherence measurement.
The company has been partnering with healthcare providers and payers ever since, expanding the platform for its digital therapeutic technology. Among those partnerships is an ongoing collaboration with Otsuka Pharmaceutical to treat patients with schizophrenia, acute treatment of manic and mixed episodes associated with bipolar I disorder, as well as depression in adults.
Now they're targeting chemotherapy treatments.
"Given the costs, complexity, and toxicity risk for oral chemotherapy, digital oncology medicine is an exciting step forward in cancer care," Paul Morales, PharmD, BCOP, the Fairview Infusion Pharmacy manager at UM's Health Clinics and Surgery Center, said in the press release. "For pharmacists, it helps us identify patients who might be struggling to take their medication correctly and intervene, for example by giving them a call to explain how to safely move forward if they do miss a dose. For patients, it helps them feel in control as they take a more active role in managing their medication. The results are better outcomes for patients."
"Proteus' expansion of support for digital medicines into the oncology treatment area is not only important for patients and providers, it will be a game changer for the industry developing therapies intended to one day eradicate cancer," added Olivia Ware, Proteus' new Senior Vice President of US Markets and Franchise Development. "Data gathered from digital oral oncolytics will enable cancer drugs and treatment regimens to be optimized to work their best for each individual patient, something not possible until now."