FCC Project Looks to Tie Broadband, Telehealth to Better Cancer Care
The FCC's Connect2Health Task Force and the National Cancer Institute will be looking at whether better broadband access leads to more telehealth programs and better care and outcomes for cancer patients..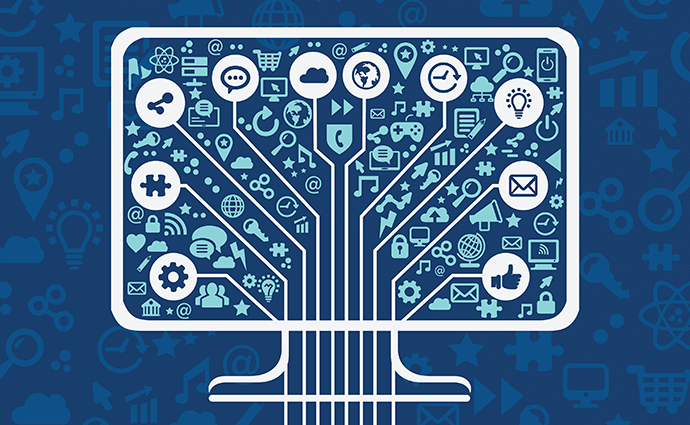 Source: ThinkStock
- A new partnership will examine whether better broadband access in remote parts of Kentucky can boost telehealth and mHealth programs that improve outcomes for cancer patients.
The Federal Communications Commission's Connect2Health Task Force is joining forces with the National Cancer Institute to study the relationship between better broadband and improved cancer care for patients in critical need counties. The project, Linking & Amplifying User-Centered Networks through Connect Health (LAUNCH): A Demonstration of Broadband-Enabled Health for Rural Populations in Appalachia, focuses on the idea that better connectivity will enable healthcare providers to improve access and care management in remote areas through digital health technology.
"Research suggests that when patients report symptoms electronically to their care providers they are almost twice as likely to report improvements to health-related quality of life than those in a disconnected control group," Bradford Hesse, PhD, who heads the NCI's Health Communication and Informatics Research Branch, said in a press release.
"Electronically connected patients were also less likely to be admitted to the emergency room and had greater survival rates than patients in the control group," he said. "Collaborating with the FCC is a vital step for improving cancer outcomes for all Americans, regardless of where they live."
"Through this strategic collaboration, we will work to bring the critical connectivity piece to the cancer puzzle," added Michelle Ellison, chair of the Connect2Health Task Force. "Increasingly, broadband-enabled technologies are transforming the way cancer patients and survivors better manage, monitor, and treat their symptoms - helping them to live longer, better quality lives. But for rural Americans with limited access to broadband, many of these connected care solutions are unavailable. Better connectivity holds the promise of bringing first class care and treatment to anyone, anywhere."
READ MORE: Tying Telehealth to Better Rural Health Outcomes
That researchers are starting with Kentucky is no coincidence. The state ranks 48th in the nation in Internet connectivity, according to the U.S. News & World Report, with a little more than half of the state's households now online and about 20 percent unable to go online at all.
Ironically, the news comes as the FCC votes on two proposals that could both improve and impede broadband access in rural America.
The commission is set to vote today on a package of proposals to expand the $400 million funding cap on the Rural Health Care Program and to consider new formulas and protocols for enhancing that program in the coming years, two moves that would increase funding for broadband expansion in rural regions and open the door to new telehealth services.
At the same time, the commission is scheduled to vote on FCC Chairman Ajit Pai's proposal to scrap net neutrality rules – a move that critics say could hinder telehealth and telemedicine expansion plans for smaller and rural health systems and create a tiered system for healthcare connectivity.
In the meantime, the LAUNCH program will assemble cancer experts, researchers, technology experts and healthcare providers to study whether better broadband can lead to better cancer care and outcomes. Participants include the University of Kentucky's Markey Cancer Center, the University of California at San Diego's Design Lab and Amgen.
READ MORE: The Health Wagon: A Telehealth Resource in a Rural Wilderness
"The quality, length and even value of life should not be determined by where you happen to be born or live," Ellison said. "And yet that's exactly what's happening. Nowhere is this more acutely felt than in the rural parts of our country. Too many rural Americans suffer with late cancer diagnoses, unrelenting symptoms, and inadequate access to care."
That's especially true in Appalachia, the only region in the country in which cancer mortality rates rose between 1969 and 2011, according to the University of Virginia School of Medicine.
According to the Centers for Disease Control and Prevention, rural Americans are more likely to die of cancer than their urban neighbors, mainly due to a lack of access to healthcare services, especially specialty services like cancer care.
This isn't the FCC's first effort to tie broadband access to health outcomes.
Last year, the Connect2Health Task Force, working with the Robert Wood Johnson Foundation, unveiled the Mapping Broadband Health in America tool, an online database that highlights states and counties with low broadband availability and Internet access and compares health measures like obesity, diabetes, disabilities and physician access.
READ MORE: The Benefits and Challenges of Telehealth for Specialists
"By allowing users to ask and answer questions about broadband and health at the county and census block levels, the tool provides critical data that can help drive broadband health policies and connected health solutions for this critical space," the FCC said in a press release accompanying the tool.