Fitbit Makes a Play for mHealth Engagement
Company executives say health systems are using the popular activity tracker as a patient engagement tool, with an eye toward improved clinical outcomes.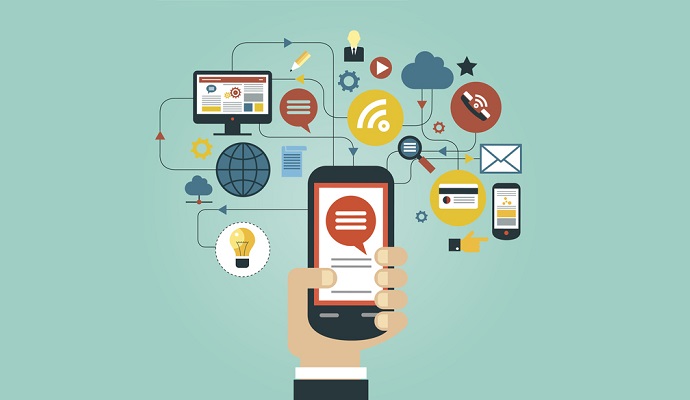 - The maker of the nation's most popular activity tracker is looking to win over a skeptical healthcare industry – and in doing so pave the way for more collaboration between providers and health and wellness companies.
Fitbit executives announced today that they have been collaborating with several high-profile health systems looking to incorporate fitness data into clinical studies. Working with Fitabase, a research platform that gathers data from wearables, the company has logged more than 2 million minutes of data for use in research by the likes of Johns Hopkins University, the University of Texas MD Anderson Cancer Center and the University of California at San Diego.
The San Francisco-based company is the biggest and most recognizable in the fast-growing wearables market, which encompasses everything from fitness bands and activity trackers to smartwatches and smart clothing. But healthcare has been slow to jump on the bandwagon, worried that the data isn't reliable enough for clinical purposes and that doctors will be swamped with information they neither want nor need.
Today's announcement seeks to push that envelope.
"Supporting the research community is critical to our efforts as we continue to grow as a digital health company," Amy McDonough, vice president and general manager of Fitbit Group Health – a business unit launched by Fitbit to address corporate wellness, health management and health research - said in a release. "Fitbit has always been focused on empowering people to lead healthier, more active lives through data and insights. Fitabase has helped make our mission a reality with researchers by allowing them to better engage study participants, collect more objective data, and ultimately, develop new interventions that may positively influence patient care."
READ MORE: An mHealth Wearable Helps Cedars-Sinai Doctors Manage Patient Care
Several healthcare providers using activity trackers say they're not as concerned about the accuracy of the data as they are about getting patients to track their health on a regular basis.
"They're looking for general trends, not accuracy," says Jodi Daniel, who directed the consumer e-Health program for the Office of the National Coordinator for Health Information Technology and was the ONC's director of the Office of Policy. "That data definitely does have meaning, if it's used the right way."
Among the health systems is the University of California at San Francisco, where researchers are studying how activity trackers can be used to help patients awaiting a liver transplant.
"My patients told me very clearly that, if they were going to wear a device, it had to be easy to wear, easy to use, and offer information they cared about in an accessible fashion," Jennifer Lai, MD, a general and transplant hepatologist at UCSF, said in a release prepared by Fitbit. "I have found that providing patients with health trackers can be a motivating factor – and sometimes the deciding factor – for deciding to participate or not. We are hoping that a name brand device will encourage people to join and engage in the study"
That engagement may mean the difference between success and failure for a study. A National Health and Examination Survey recently found that while 62 percent of Americans say they're physically fit, only 10 percent meet the guidelines. The implication is that patients need to be motivated to track their health, and a comfortable, easy-to-use device will help with that.
READ MORE: Can mHealth Help Doctors, Patients Speak the Same Language?
"Historically, measuring participants' activity, sleep, and heart rate data over significant periods of time has been logistically difficult to collect and costly to measure," Fitabase CEO Aaron Coleman pointed out in the press release.
They also need to be monitored. As the NHANES survey points out, consumers need someone looking over their shoulder to make sure they're doing what they say they're doing. Other surveys have shown that consumers are comfortable with a nurse or doctor providing that guidance.
And that's where collaboration comes into play. A separate study being conducted at UCSF, with assistance from Northwestern Medicine, is using Fitbits to track activity in patients four weeks before undergoing spine surgery and six months after the procedure. That data, which researchers hope will help them improve care coordination and reduce rehospitalizations, will only be valid if the trackers are used on a regular basis.
Another study underway at the Boston-based Dana Farber Cancer Institute's Susan F. Smith Center for Women's Cancers is using Fitbits to measure activity and weight loss in women diagnosed with breast cancer.
"It will be a challenge to help hundreds of women lose weight without actually ever meeting them face-to-face," Jennifer Ligibel, MD, a breast oncologist at the center and lead investigator of the BWEL (Breast Cancer Weight Loss) trial, said. "Fitbit products will allow coaches to see how participants are doing in terms of meeting their weight, physical activity and caloric goals, and step in when women need extra support to stay on track."
READ MORE: mHealth Project to Use Digital Health Data to Identify, Treat Pain
Healthcare isn't blind to the possibilities of activity trackers. Jonathan Collins, principal analyst at ABI Research, says the popularity of consumer-facing wearables is propelling healthcare innovation in new technology – from better sensors to more sophisticated algorithms – to make wearables clinically relevant.
"While activity trackers are far from being medical devices, their ongoing appeal is pushing investment into the network platforms and infrastructure required to bring mHealth data into the realm of healthcare services," he told mHealthIntelligence.com earlier this year. "Consumer-focused companies, including Apple, Google and Samsung, have all begun to develop ways to bring consumer activity data into patient management. Meanwhile, established medical equipment players, such as Philips Healthcare and GE Healthcare, have recently launched their own mHealth platform plays."
Dig Deeper:
Are Fitbits Fitting into Hospitals' Care Coordination Plans?
Wearables Can Help People With Heart Conditions - If Only They'd Wear Them