Fitness mHealth Technology Revolutionized by MyBehavior App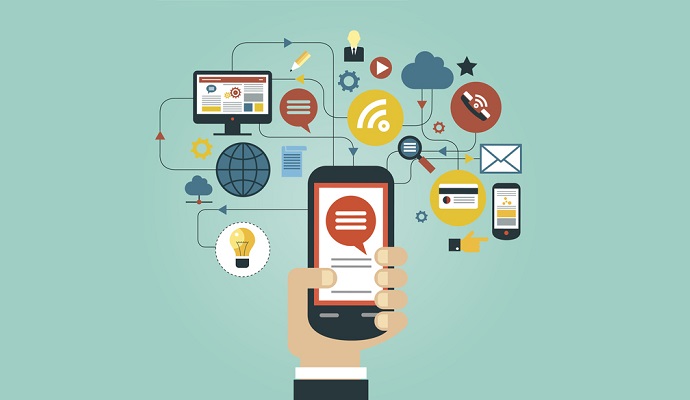 - Mobile health tracking apps are the latest thing in mHealth technology, allowing users to keep track of their fitness and nutrition habits. However, many of these apps lack the technology to help users understand aggregated data and give personalized suggestions to help improve overall user health. Researchers from Cornell University have worked to fill that gap, creating a new app called MyBehavior.
"MyBehavior, a mobile app, was designed to process tracked physical activity and eating behavior data in order to provide personalized, actionable, low-effort suggestions that are contextualized to the user's environment," the researchers wrote in an abstract outlining a study involving the app.
This study sought to test the effectiveness of the app compared to typical health tracking apps. Researchers divided the 17 study participants into two groups: one that would use MyBehavior to track their fitness and receive personalized health feedback, and one that would use an app that provided generic health feedback. All participants used their respective apps over the course of three weeks to track their data.
Overall, results showed participants using the MyBehavior app had more success in improving their fitness and nutrition than users who used the generic app. The study showed that MyBehavior users walked more frequently than non-users and reacted more positively to the personalized suggestions than non-users did to their generic ones. Although the study showed that MyBehavior users consumed fewer calories, the difference was not significant.
In a post on Cornell University's Interactive Design Lab's website, the researchers credit much of the app's success to ease of use and personalization.
"MyBehavior learns its user's lifestyle and suggests small changes that users can actually do," the researchers wrote. "MyBehavior is like Netflix or Pandora for your health behavior. It is different and smarter than mere step-counting, or one-size-fits-all suggestions that healthcare professionals or apps give now-a-days."
The MyBehavior app generates user-specific suggestions by collecting data in physical activity, user location, and user food preferences. The app then analyzes this data to create a profile for the user, tracking regular and non-regular behaviors. By creating these profiles, the app is able to make suggestions to the user, like continuing to take a 10-minute walk during their workday or choosing a chicken sandwich for dinner rather than a fast-food hamburger. These suggestions are designed to be feasible so that users are more likely to make the changes and create new, healthier habits.
With the use of mHealth comes the concern for data confidentiality, and MyBehavior developers take that concern very seriously, ensuring that privacy will not be an issue for app users. Rather than storing user data in the cloud, developers said, they will be storing the data straight in the app, securing it from breach.
As of present, there is no information regarding when the app will be for sale to the public.