Harvey's Aftermath Brings mHealth, Telehealth to the Forefront
Telehealth vendors are offering free consults to residents affected by Hurricane Harvey, and health systems will use a wide array of mHealth and telemedicine services as recovery efforts stretch on.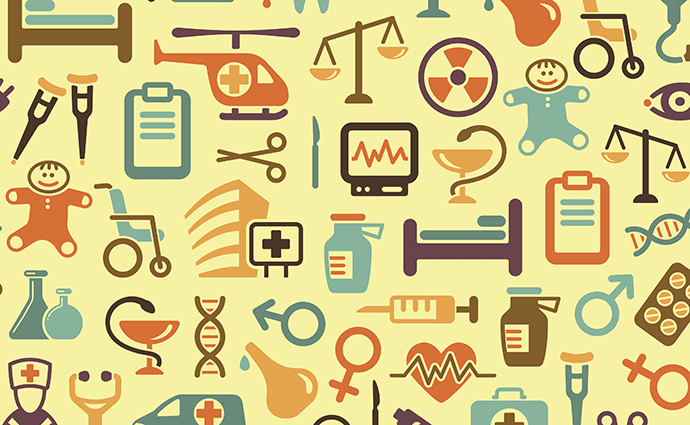 Source: ThinkStock
- Telehealth companies are opening their platforms to residents of Texas and Louisiana who have been impacted by Hurricane Harvey, the first of what may be a months- or even years-long effort to include the technology in relief and recovery operations.
MDLive, American Well, Doctor On Demand, LiveHealth Online and Teladoc – the latter with roots in the Dallas area – have announced they'll offer free consults to hurricane victims.
"As hundreds of thousands of Americans are facing a time of need, Teladoc is working to make sure that they can count on readily available access to high quality care, 24/7," Teladoc's chief medical officer, Lewis Levy, MD, said in a press release. "Our call center reps and board certified and state-licensed physicians are standing by to help those families who have been displaced from their doctors and regular routines, but who still need non-emergency medical care."
Levy said the service would be open to residents regardless of whether they're Teladoc members, and gave no closing date for the service. MDLive and Doctor On Demand indicated they'd offer the free service through September 8, while American Well is offering free access to its AmWell platform through Sept. 15 and LioveHealth Online is keeping its offer going through Oct. 31.
"During significant weather events, patients are often unable to access healthcare due to road closures, flooding, or office closures," Doctor on Demand noted in its press release, adding the online service is prepared to treat "infections, skin and eye issues, sprains and bruises, back pain, vomiting and diarrhea, colds, coughs, and congestion, and 90 percent of the most common medical issues seen in the ER and urgent care."
READ MORE: NATO Ready to Deploy Telemedicine Platform
"The services from Doctor On Demand will allow patients to access medical care without traveling into severe weather situations," the release stated.
EpicMD is also offering free consults to hurricane victims. The Miami-based start-up announced it would offer the service through registered charitable organizations working on the relief effort.
"While the EpicMD Share-the-Care program has been effectively providing free medical care to those in need for over a year, the situation in Houston has become uniquely acute," Matt Wanderer, CEO and founder of parent company Epic Health, said in a press release. He urged charities to contact the company to set up the service, which offers consults by phone, video, e-mail or text.
In Rockport, one of the coastal Texas communities hardest hit by the hurricane, a telemedicine station staffed by Lubbock-based emergency care provider Star ER is providing on-site care.
"We have the personnel, we have the supplies, we have the training we have the knowledge to go actually make a difference and take care of people in their time of need," company co-founder Ryan Lewis, MD, told television station KCBD. "I personally feel is our duty to step up and go help our fellow Texans, our fellow health care providers and our fellow safety personal."
READ MORE: mHealth, Telehealth Are Making the House Call Meaningful Again
Lewis said residents could also download the Star ER app to "tele-consult back to Star ER with one of our physicians."
The Houston Chronicle has reported that 23 hospitals in the Houston area were forced to evacuate patients due to the hurricane, and that figure is likely to fluctuate as some hospitals re-open and more in the path of the hurricane and its resulting floods are affected.
As the recovery effort continues, those hospitals are likely to see a surge in visits even as they work to repair and restore their campuses – similar to what happened following Katrina in the Gulf Coast, Sandy in the Northeast and Ike and Rita in Texas.
In those cases, healthcare providers turned to telemedicine to reduce on-site traffic and help patients who couldn't easily travel or wanted to stay close to their homes.
Health systems also made use of campers, trucks and vans equipped with mHealth clinics to push care to the hardest hit communities. And in Sandy's wake, some emergency response experts have suggested using drones to drop medical supplies to remote locations.
READ MORE: Telemedicine Backpack Gives Providers a New Mobile Health Tool
Following Sandy's 2013 assault on New York and New Jersey, Northwell Health dispatched its first mobile health unit (MHU) to affected areas. According to Forbes, the mHealth vehicle saw more than 1,000 people, with vaccinations and treatment for upper respiratory infections the most common treatments.
In a 2010 brief, four physicians from the Center for Telehealth research and Policy at the University of Texas Medical Branch in Galveston laid out lessons learned from Ike, which killed 82 people and almost destroyed Galveston in 2009.
"Although there were significant disruptions to a majority of UTMB's physical and operational infrastructures, its telemedicine services were able to resume near normal activities within the first week of the post-Ike recovery period, an unimaginable feat in the face of such remarkable devastation," the study reported. "This was primarily due in part to the flexibility of its data network, the rapid response, and plasticity of its telemedicine program."
Healthcare experts also predict a surge in mental health issues, ranging from depression to PTSD, as is often the case in the aftermath of a natural disaster. This, too, could be aided by telehealth, giving people access to a doctor or counselor from their homes.
"Keep in mind, the victims' needs are not limited only to medical care," Nathaniel Lacktman, telemedicine chair at the Foley & Lardner law firm, pointed out in an e-mail. "Natural disasters are emotionally traumatic, and victims can access licensed mental health professionals and psychiatrists to help with the emotional and psychological burden. Moreover, victims who have been displaced to shelters or cities outside their hometown can continue to maintain contact with their treating providers due to the highly portable nature of telemedicine technology. On-site first responders can also bring with them new digital health devices as a small, lightweight substitute for bulky traditional diagnostic tools."