Health Systems Use mHealth Education to Cut Readmissions, Boost Compliance
A West Virginia health system is using smart TVs and integrated apps to teach patients about their care plan. The result: a strong decrease in readmissions, a happier patient and better HCAHPS scores.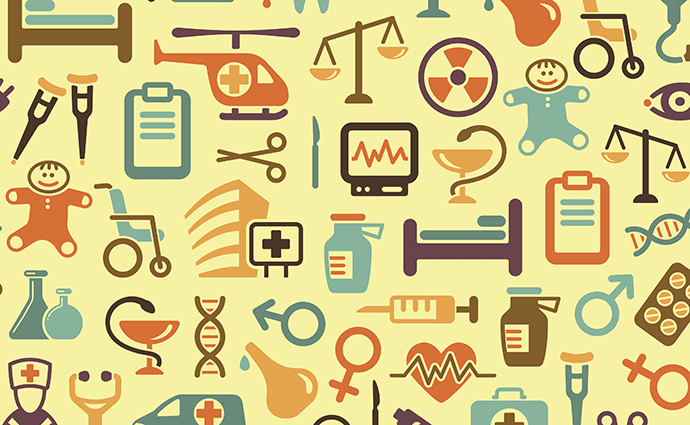 Source: ThinkStock
- A West Virginia health system is using smart TVs and apps to better educate people with congestive heart failure and chronic obstructive pulmonary disease about their health. As a result, they're seeing those patients less often in the hospital.
Officials at the four-hospital, 956-bed Charleston Area Medical Center reported a 22 percent decrease in readmissions among its COPD patients, and an almost 30 percent decrease in CHF readmissions, for the first half of 2016, compared to the previous year. They've also seen a sharp increase in patient engagement and satisfaction rates, as evidence in their HCAHPS scores.
With a reduction in readmissions for pneumonia as well, health system officials are looking to expand the patient education platform to other departments.
"Seeing this positive trend in reducing readmissions and improving satisfaction has led other units and departments to look at the patient engagement system as a way to improve delivery of education and better prepare patients for taking care of themselves after discharge," Beverly Thornton, RN, CAMC's Health Education and Research Institute education director, said in a press release.
The catalyst for CAMC's improved clinical outcomes is an mHealth platform that integrates with the health system's TVs. Developed by Raleigh, N.C.-based Telehealth Services, the SmarTigr system pushes personalized education to patients in their hospital rooms, then continues that education on mobile devices after they've been discharged.
The platform integrates with the health system's EMR to make sure patients receive education tailored to their conditions, and it generates reports that staff can use to measure engagement and care plan compliance, including at home. The platform includes videos and quizzes that can be used to chart patient engagement and comprehension.
"Many patients are visual learners and can better retain information from videos than from reading patient handouts," says Don Lilly, MD, CAMC's associate chief medical officer, who notes that only about 12 percent of adults are considered proficient in health literacy – meaning they have the tools to manage their health on their own.
Like so many patient-facing processes, patient education prior to the advent of mHealth technology consisted of lectures in the hospital and paper handouts sent home with the patient at discharge. More often than not, a patient stressed out from being in the hospital would forget care plans delivered verbally by a doctor or nurse, and they'd lose track of or toss away paper instructions.
With an mHealth platform, however, providers can generate personalized digital care plans and track when and how often those documents and videos are opened. They can also use quizzes to measure a patient's understanding and adherence – and intervene if a patient isn't following doctor's orders.
"Videos along with corresponding quizzes through the television in their room stimulate conversation and facilitate learning for the whole family," Lilly said in the press release.
It also helps to get the family and other caregivers involved, he said.
"When patients involve their own family members in the process, they have more support and a greater chance of compliance once they go home," he said. "That helps to keep them from coming back to the hospital."
"Patients appreciate that SmarTigr is simple to use and the education is easy to follow," added Natalie Osborne, LPN, one of CAMC's two "nurse navigator who worked with Thornton to develop the educational platform in 2015. "Some ask if they can watch the videos again when their families come to visit. When we talk about getting patients more engaged in their care, this has helped us make that happen."