Healthcare BYOD Strategies Need Privacy and Security Measures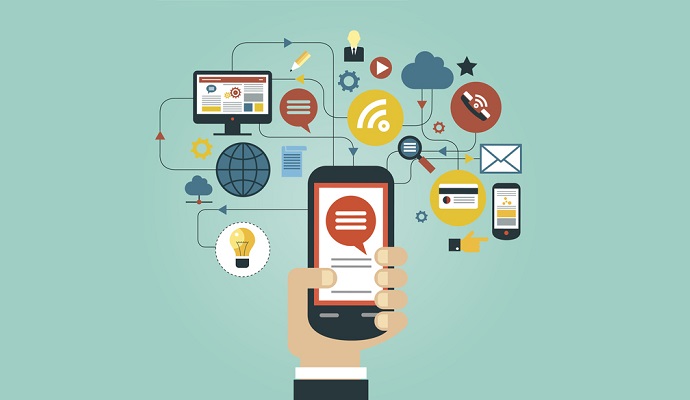 - The healthcare industry may have had mobile health tools affect a variety of processes and patient care initiatives over the last few years, but the Bring Your Own Device (BYOD) movement will need effective privacy and security strategies in place before physicians can utilize their own personal smartphones or tablets to access health data and medical records.
BYOD strategies, however, are spreading throughout the information technology sector and affecting the lives of many professionals who are utilizing their own mobile devices to access work emails and company files. With BYOD trends continually impacting technology industries, there will grow a greater need to connect more devices and increase interoperability among smartphones, tablets, and wearables.
The company Mind Commerce predicts that, by 2020, the workplace will have 2 billion BYOD devices. A fair amount of opportunity is also available within the cloud environment especially for the mobile health sphere.
While the BYOD strategies and policies among a variety of workplaces allow professionals to utilize their own smartphones or tablets to access work-related information, the medical industry needs to consider the safety and privacy of their patients before implementing any BYOD strategies.
The Information Age publication offers several tips for healthcare organizations to incorporate when allowing clinicians to utilize their own smartphones, tablets, or laptops within the medical care setting.
With nearly three out of four organizations across the globe adopting BYOD strategies, it becomes more imperative than ever before to develop strong security guidelines and protect data. For instance, stolen or lost laptops could bring patient information into the wrong hands and lead to a data breach for a medical facility.
Information Age recommends healthcare organizations to create a register of all connected devices, which essentially means the IT department will need to keep track of all connected devices and the users they belong to. This will allow IT professionals to detect unauthorized use of devices and potential security concerns. Smartphones and tablets will also require passcode entry controls while the IT teams will need to utilize existing network tools to manage mobile health tools.
When deploying BYOD strategies, it is key to require VPN set-up phases and ensure all mobile health devices support VPN connectivity. If an organization is known for its BYOD inclusion and most medical staff utilize their own mobile devices, it may be wise to implement a mobile device management system to better track devices and mobile health applications.
Additionally, it is best to require staff to utilize company-approved applications for work-based tasks and mandate network access conditions, which should eliminate the possibility of data breaches and security issues.
"For the ultimate data security, companies need a solution that can keep personal and corporate data and apps separate. Some device manufacturers have developed functionality allowing device owners to separate 'work' and 'home' apps and data," the publication reported. "As BYOD continues to gain traction in the enterprise and the use of new wearable technologies grow in popularity, security will continue to be a hot topic."