Healthcare Poised to Deliver on mHealth Promises of Google Glass
With the unveiling of Google Glass EE last week, healthcare providers and digital health developers are once again exploring how the high-tech smartglasses can give clinicians an mHealth edge.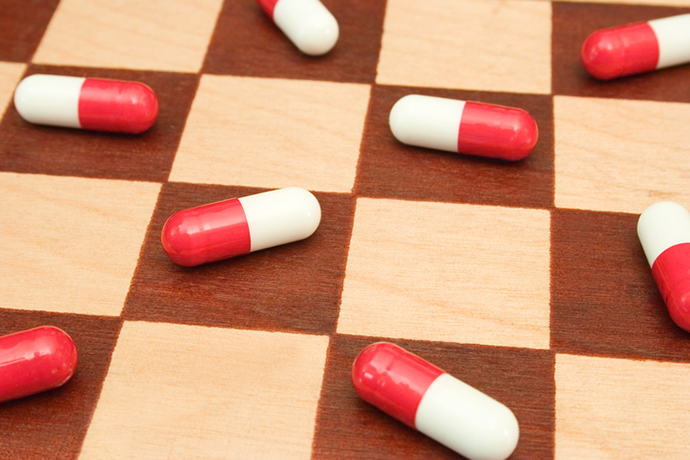 Source: ThinkStock
- Michigan-based Trinity Health is getting ready to test the new Google Glass EE (Enterprise Edition) in home healthcare visits, in a bid to bring new value to an mHealth wearable that spectacularly crashed and burned as a consumer device.
Google's unveiling last week of Glass EE might have been big news in some circles, but healthcare providers have been working with mHealth companies like Augmedix and Pristine for some time now on the second version of the smartglass model.
If anything, experts say, the publicity surrounding Glass EE might bring health system and entrepreneurs out of the shadows to show off what has been working all along for clinicians.
"There's been no shortage of ideas," says Augmedix CEO Ian Shakil, whose company has received some $40 million in funding and partnered with a handful of large health systems over the past year on testing and using the newest version of the smartglasses in clinical settings. "If anything, I think you're starting to see a consolidation of ideas" as healthcare refines its uses for the wearable.
With Trinity Health, that idea may be as a mobile clinical assistant for home health workers. The health system is partnering with swyMed, a developer of video visit technologies, to test the smartglasses in home visits by Loyola University Health System practitioners in Maywood, Ill.
READ MORE: USC Takes a Closer Look at mHealth-Enabled Eyeglasses
"We're bring healthcare access to the patient," said Capers Harper, Loyola's manager of virtual medicine. "We've uses several different types of technology in the past to engage patients in several places of their care. … This brings us closer to people-centered care."
In the pilot, teams of medical, nursing and pharmacy students trained at Loyola will use Google Glass EE in a swyMed frame for home visits to volunteer patients. The high-tech visits will be overseen by nurse leaders or practicing physicians, with the goal of determining whether the smartglasses can improve care coordination and foster better collaboration between home-based patients – such as those with chronic conditions – and their care teams.
"There is no doubt the technologies are very exciting, but it's the promise of being able to provide improved access to better, more people-centered care that is most energizing to those of us working in Trinity Health's Innovation Program," Anna Marie Butrie, Trinity Health's vice president of innovation, said in a corresponding press release. "This project combines old-fashioned house calls and high-technology to help patients thrive."
Harper calls the smartglasses "just another tool in the kit to bring back the house call." They're designed to provide a real-time link with clinicians back at the doctor's office or hospital, enabling better decision support at the point of care.
"Caring for patients in their own homes is rewarding and educational for students in the healthcare industry," he added separately in the press release. "It helps them relate and empathize with patients and ensures that care transitions are smooth and medications are taken correctly. This could improve the chance of positive outcomes for patients with complicated health histories."
READ MORE: mHealth Wearables Market to Surge Over Next 4 Years
Shakil said the latest version of Google Glass is a marked improvement over its predecessor, which failed miserably in the commercial market but did see some success in places like retail, manufacturing and healthcare. That may have prompted executives at Alphabet, Google's notoriously tight-lipped parent company, to take the product into stealth and focus on the enterprise market.
For the past two years, companies like Augmedix and Pristine have been working on new prototypes with Google's permission, through the Glass at Work program, though they were prevented from talking about their work.
Aside from a sleeker appearance, Google Glass EE offers improvements in what Shakil once called the "not-so-sexy areas," like battery power, CPU performance, Wi-Fi capability and software upgrades.
Shakil says Google Glass EE still has battery life issues, especially since Augmedix views the digital health device as an all-day-every-day clinician's companion, offering instant access to data when and where the wearer needs it. He hopes Google will continue to work on refining battery life and wireless capabilities.
"Doctors are really, really hard to please, but they see a lot of value in [smartglasses] when they're standing in front of the patient," he told mHealthIntelligence.com during an interview this past January. "It allows them to have a dramatically more humane conversation with patients and saves two to three hours a day, maybe more, in administrative work."
READ MORE: Medtronic-Garmin Deal Gives Wearables New mHealth Capabilities
That point may be seen in Augmedix' business arc. The company has secured roughly $40 million in new funding over the past year, and Shakil says they've double the number of health system partners in that time as well, from six to 12.
"The market is definitely there," he said.
And it may grow, now that Google Glass EE has come out of the shadows.