Homeland Security Eyes Telehealth to Detect Biological Threats
A challenge launched by the Department of Homeland Security is testing telehealth platforms designed for outbreaks to see if they can help spot and prevent biological attacks.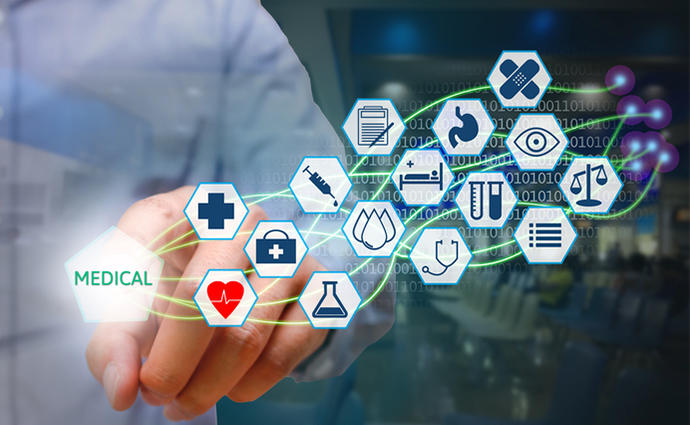 Source: ThinkStock
- The Department of Homeland Security is looking to telehealth to help create a tool for identifying potential biological attacks.
Five digital health programs that mine social media, news, public health and hospital data for clues to impending epidemics have been selected as finalists in the Hidden Signals Challenge, coordinated by the DHS' Science and Technology Directorate and the Office of Health Affairs National Biosurveillance Integration Center (NBIC). The challenge seeks to identify platforms that can quickly and effectively identify an emerging biothreat.
"We were impressed with the diversity of concepts submitted to the challenge," William N. Bryan, the DHS' Senior Official Performing the Duties of Under Secretary for Science and Technology, said in a press release. "The five finalists explore new ways we can uncover emerging biothreats and we are confident they'll inform a system that could enable city-level operators to make critical decisions."
The finalists are:
The Commuter Pattern Analysis for Early Biothreat Detection program, developed by Tacoma, Wash.-based Readiness Acceleration & Innovation Network (RAIN). The platform compares de-identified traffic information with municipal health data and internet keyword searches to spot commuter absenteeism and flag a possible disease outbreak.
Vituity, based in Emeryville, Calif., which has developed a program that monitors emergency department wait times at 142 hospitals in 19 states, updated hourly, to detect emergent influenza pandemics.
The One Health Alert System, developed by William Pilkington and a team of researchers in Cabarrus County, N.C. The program analyzes the Daily Disease Report's top 10 symptoms, reported by 43 healthcare providers in North Carolina.
Pandemic Pulse, developed by the Computational Epidemiology Lab at Boston Children's Hospital. The digital health platform gathers data from Twitter, Google Search, HealthMap and transportation and news sites, then compares that to live transportation data on Flu Near You to chart anomalies and predict new outbreaks.
Pre-syndromic Surveillance, developed by Daniel B. Neill and Mallory Nobles in Pittsburgh. The AI-based platform tracks chief complaints from emergency rooms, then compares the data to real-time information coming from social media and news sites to detect emerging clusters of rare disease cases that do not correspond to known syndrome types.
Each of the finalists are getting $20,000 and expert mentoring to further develop their programs. Sometime this spring, a panel of judges will select one winner, who will receive a $200,000 grand prize.