Houston Methodist Launches a Direct-to-Consumer Telehealth Service
The Houston-based health system has added a 24/7 virtual care service to its mHealth platform, giving residents on-demand access to providers for treatment of a variety of health concerns.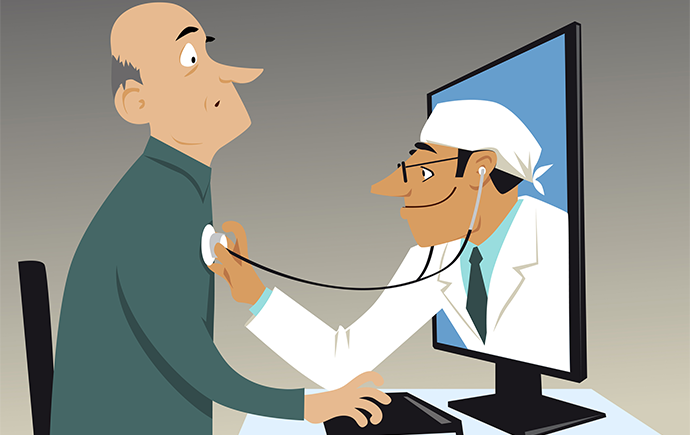 Source: ThinkStock
- Houston Methodist has added direct-to-consumer telehealth to its mHealth app, giving residents access to virtual urgent care services.
Officials at the Houston-based health system say the 24-hour service, available through the MyMethodist app, enables patients to connect with a physician for an audio-visual consult on health issues like cold/flu symptoms, pink eye, skin infections/rash, allergies, cough/fever/headache and upper respiratory infections.
"We live in a technology-driven age where people want easy access to services and they are open to seeing a provider via video," Roberta Schwartz, Executive Vice President of Houston Methodist Hospital and Chief Innovation Officer at the Houston Methodist Center for Innovation, said in a press release. "With virtual urgent care, a patient can get help for minor illnesses from the comfort of their own home."
The connected care service joins a mobile health platform that already offers patients access to their medical records through MyChart, physician communications, test results, bill payment, prescription refills and wayfinding maps for Houston Methodist facilities.
In deciding to launch a DTC platform, health system officials cited a 2017 survey by The Advisory Board that indicated three-quarters of those surveyed are interested in virtual visits and almost 20 percent have already tried one.
The service is gaining momentum across the country as hospitals and health systems look for ways to reduce crowded EDs and doctor's offices, funnel care to the appropriate providers and give consumers an easier, on-demand pathway for treatment of urgent non-critical concerns.