How Digital Health Devices Benefit Diagnostic Services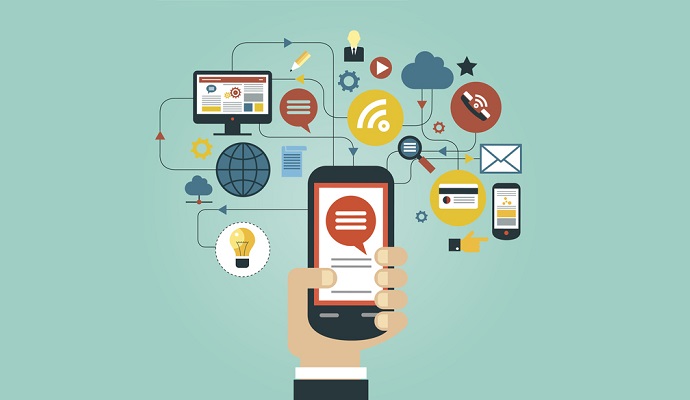 - Digital health devices like smartphones, tablets, or wearable technology are revolutionizing the consumer space, as more individuals utilize applications to track their fitness and wellness objectives. Additionally, patients and doctors could benefit significantly from mHealth applications and digital health devices.
A new collaboration between digital health vendor HealthTap and diagnostic information provider Quest Diagnostics will now allow physicians to order different types of diagnostic and laboratory tests via a virtual care platform, according to a joint press release.
Both patients and doctors will be able to utilize the many options available through these virtual diagnostic services. Essentially, patients will be able to schedule virtual, telehealth-based visits while physicians can quickly and efficiently request laboratory testing procedures. Doctors will be able to order diabetes screening tests, cardiovascular risk exams, hepatitis C screenings, and more.
"Our mission is to help billions everywhere live healthier, happier lives. Today we pass a significant milestone in enabling the most comprehensive access to health-related information available, including lab testing, results, and doctor evaluations, right from the convenience of a mobile device or personal computer," Ron Gutman, chief executive officer of HealthTap, stated in the press release. "By combining virtual care from the world's largest network of top doctors with a comprehensive testing menu and convenient network of patient service centers provided by Quest Diagnostics, it's easier to get a meaningful snapshot of your health. The future of healthcare is based on a deeper understanding of personal health data, and we're excited to provide the technology infrastructure that will enable immediate, affordable, accessible, data driven care."
These kind of digital health devices and applications are key for driving diagnostic services and increasing the speed at which patients receive results and communicate directly with healthcare providers. Patients will be able to connect with a provider instantly using the program via smartphones or other digital health devices.
"Virtual healthcare is a growing avenue for patients to receive quality care, supplementing the traditional in-person doctor consult. Through this collaboration with HealthTap, we will help provide important medical services to the growing number of digital healthcare patients for whom office visits represent a barrier to care," Lidia Fonseca, senior vice president and CIO at Quest Diagnostics, said in a public statement. "By leveraging our expertise in health IT, powerful electronic ordering and workflow capabilities, award-winning electronic health record, MyQuest patient health app, interactive insights and test reports, Quest can deliver sophisticated diagnostic solutions to inform comprehensive virtual care approaches."
This type of service will close some basic gaps in healthcare coverage, improve patient health outcomes, and lower medical costs across the nation. Digital health devices and mobile health applications will likely continue to be adopted by the consumer base while provider adoption will also slowly increase. Along with digital health devices, telemedicine services and remote monitoring tools may also affect the future of the healthcare industry.