Intermountain Sees mHealth Success With Cardiac Care App for Doctors
Intermountain Healthcare's new mHealth app helps clinicians identify heart failure patients trending downwards, and pushes those patients into more specialized care. As a result, those patients are living longer.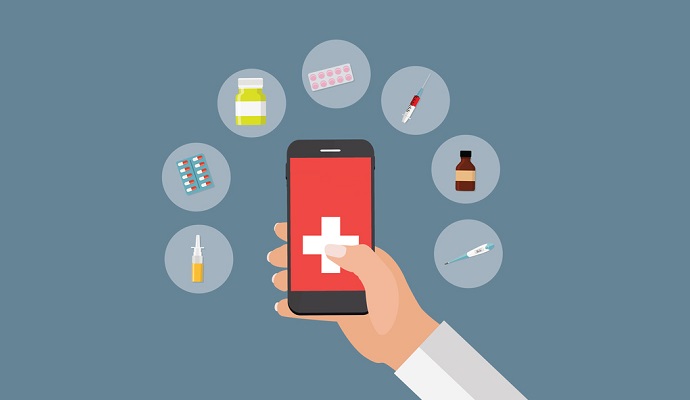 Source: ThinkStock
- An mHealth app linked to clinical decision support software is helping Intermountain Healthcare identify and treat heart failure patients at risk of life-threatening complications.
The app, designed by researchers at the Salt Lake City-based 22-hospital health system uses a CDS platform to identify advanced heart failure patients whose vital signs are trending downwards. It then alerts care teams via e-mail, enabling them to access the patient's medical record and act more quickly.
According to a study published in the Journal of Cardiac Failure, clinicians using the app referred their patients to specialized heart facilities at a higher rate than those in a control group, and those patients ultimately had a higher rate of survival.
"Heart failure is progressive, and when it becomes advanced, standard therapies are no longer adequate and quality of life plummets," R. Scott Evans, MS, PhD, the health system's Director of Medical Informatics and the study's lead author, said in a release accompanying the study. "But patients typically aren't monitored every day and it's hard for doctors to stay up to date on all the research regarding heart failure. Plus, no single test says the disease has progressed and often patients don't end up in advanced heart failure clinics when they should."
The study is reportedly the first to use CDS software to monitor heart failure patients on a daily basis and to use mHealth alerts to notify caregivers of a change of status.
It's one a growing number of clinician-facing mHealth apps and mobile health platforms, many designed to push patient data and alerts to care teams inside the health system. While hospital-based apps still comprise a small percentage of the total number of apps available, their numbers are growing as health systems look to improve treatment protocols, reduce alarm fatigue and missed interventions and boost clinical outcomes.
Intermountain's mHealth app, one of dozens produced by the health system in recent years, monitors a patient's ECG readings, then ties that information into the patient's medical history, looking for warning signs such as repeated hospital and ER visits and advanced creatinine, blood urea nitrogen and sodium levels.
For the study, more than 500 patients treated via the app in 2015 were compared to a control group of more than 850 patients treated in 2013 and 2014.
"Timely referral for evaluation and appropriate therapies depends on familiarity with recent advances in device and medical therapies," Evans and his team of researchers reported in the study. "Moreover, the transition in a patient's disease trajectory from HF to advanced HF is often gradual and there is no singular test or imaging modality capable of differentiating these patient populations. As a result, there is a need for frequent assessment and continuous monitoring of HF patients."
According to the study, intervention rates were much higher for patients treated via the app compared to the control group. Within 30 days, the rate was 57 percent to 34 percent; at 60 days, the rate was 69 percent to 44 percent; at 90 days, the rate was 73 percent to 49 percent; and at 180 days, the rate was 79 percent to 58 percent.
That increase in costly medical interventions may be a cause for concern among some who wonder whether mHealth is boosting healthcare expenditures. Evans said the technology is actually saving money – and lives – over the long run.
"No one's asked to be removed because it's a nuisance or not valid information," he said. "Instead, more patients were directed into advanced therapy, where their condition and longevity improved compared to the control group."
Moreover, patients identified by the app and CDS platform as being in need of more specialized treatment saw better survival rates than a control group. Over 30 days, the rates were 95 percent and 92 percent; over 60 days, they were 95 percent and 90 percent; over 90 days, they were 94 percent and 87 percent; and over 180 days, they were 92 percent and 84 percent.
Evans and his colleagues were quick to point out that an mHealth app won't solve everything.
"Advanced HF patients and caregivers remain burdened by health care services that are poorly coordinated and offer fragmented care,"," the study concluded. "There is evidence that advanced HF therapies could be improved to a large extent by simple organizational rather than complex clinical mechanisms. Regardless of the treatments considered, care of the advanced HF patient requires thoughtful dialogue, multidisciplinary collaboration, and individualized care."