Internet of Things, Wearables Stimulate mHealth Market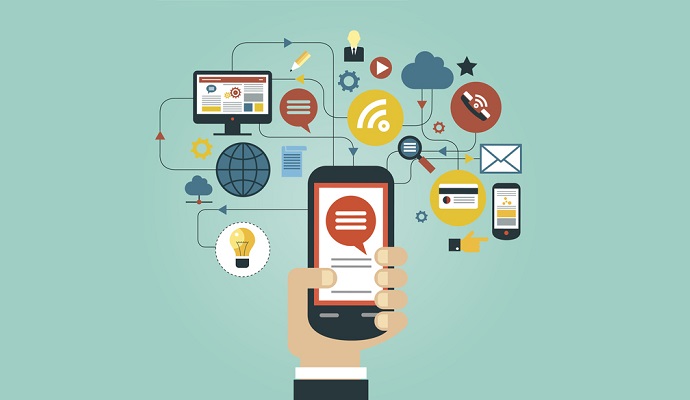 - The medical field is changing drastically as new technologies are adopted and positioned as a means toward better quality of care, improved patient outcomes, and lower medical costs – more commonly known as the Triple Aim of Healthcare. Whether it is wearable devices, mobile health applications, the Internet of Things, or telehealth technology, the mHealth field is bringing forward significant changes for patient care and physician workflow.
The Internet of Things, for instance, is making fundamental transformations for the healthcare industry. HealthITAnalytics.com reported that Google, after reforming itself as part of the Alphabet conglomerate, is now taking charge and tackling a major medical condition – diabetes – with the help of Internet of Things technology and big data analytics tools.
Google is working with the Joslin Diabetes Center and the pharmaceutical company Sanofi to offer more solutions to patients and families who are suffering from Type 1 and Type 2 Diabetes. Beforehand, Google has considered creating a contact lens that is able to take a patient's blood glucose reading without needing to use finger-prick tools to check glucose levels.
"We are experiencing a worldwide pandemic of diabetes, and it's very encouraging to see healthcare and technology innovators step up to the challenge of providing cutting edge tools and care advancing technologies to help people with diabetes manage their disease, 24/7," stated John L. Brooks, III, President and CEO of Joslin Diabetes Center.
"Technology, sensors, analytics, and digital solutions will revolutionize how blood sugars are managed, which will deliver improved quality of life, lowering the risk of complications and reducing the costs and barriers associated with diabetes care. Ultimately, I truly hope we're able to turn the Joslin Diabetes Center into a museum."
Forbes recently reported that the healthcare company Qualcomm Life is looking to implement an Internet of Things strategy to strengthen its medical products. An acquisition between medical data capture company Capsule Tech and Qualcomm Life took place on September 14.
Both companies develop devices and storage systems that enable doctors to view biometric data and medical device data via a cloud backend platform. As such, physicians are able to monitor their patients much more effectively when they are residing at home. Essentially, Internet of Things technology and medical device interoperability will be major goals of the new establishment.
"We now have the largest ecosystem of connected medical devices with Capsule," Rick Valencia, Senior Vice President and General Manager of Qualcomm Life, told the news source. "We're extending our reach from the home to the hospital and all the points in between, so wherever the patient might be. We'll create the connective tissue to bring all this data back into the system."
As previously mentioned, the mobile health field and its many technologies are making a significant impact in boosting the quality of patient care. In fact, Research and Markets has recently predicted that the mobile health market will reach more than $55.63 billion over the next seven years.
The field is expected to have an annual growth rate of 38 percent from 2015 to 2022. As smartphones, wearables, and other mobile health devices continue to be adopted throughout the healthcare industry, this market will see extensive growth.
In fact, the mobile health division could potentially impact whether patients are taking their medications or not. Doctors and nurses could have a chance to ensure that their patient load is actually managing their prescriptions correctly.
Forbes reported that Proteus Digital Health, and Otsuka Pharmaceuticals have teamed up to develop a smart pill with an ingestible tracker connected to a wearable patch. These type of mHealth wearable devices could revolutionize medicine management throughout the field and potentially reduce significant costs associated with medication noncompliance.
"Today, patients suffering from severe mental illnesses struggle with adhering to or communicating with their healthcare teams about their medication regimen, which can greatly impact outcomes and disease progression," Wiliam H. Carson, M.D, President and CEO of Otsuka Pharmaceutical Development and Commercialization, Inc, told the news source. "We believe this new digital medicine could revolutionize the way adherence is measured and fulfill a serious unmet medical need in this population. We look forward to continuing working with the FDA throughout the NDA review."