Kansas Enacts New Telemedicine Law With Anti-Abortion Language
Kansas Gov. Jeff Colyer signed into law a bill that defines telemedicine and telehealth and sets guidelines for coverage parity. It also prohibits abortions by telemedicine, and mandates that the entire law be nullified if a judge scraps that particular clause.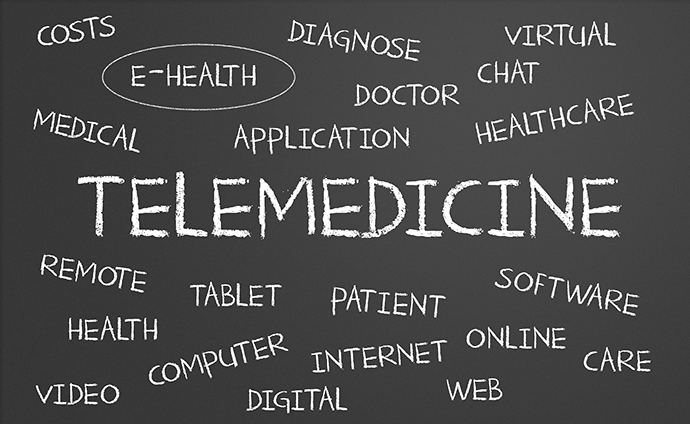 Source: ThinkStock
- Kansas has passed new legislation defining telemedicine and telehealth and setting parity guidelines.
Gov. Jeff Colyer signed H.B. 2028 into law over the weekend.
The new law contains a clause banning the use of telemedicine in abortions and mandating that the entire law be nullified if a court strikes down that clause. Anti-abortion legislators said the wording was necessary to secure their approval, while those supporting abortion rights said the effort turned a healthcare bill into a political one.
"The bill has been hijacked and highly politicized by inserting an unnecessary and unprecedented non-severability clause," State Sen. Laura Kelly (D-Topeka), who opposed the bill, told the Topeka Capital-Journal.
"It interferes with the constitutional right to decide, in collaboration with a physician, an individual's medical care," added Sen. Barbara Bollier (R-Mission Hills), a retired physician who also opposed the bill.
Nevertheless, the bill passed by votes of 32-6 in the Senate and 107-13 in the House.
The bill was introduced in January after several months of negotiations between lawmakers, telehealth advocates and payers, the latter of which helped derail two pieces of legislation in 2017 due to concerns over reimbursement parity. The law now establishes coverage parity and permits payers to establish reimbursement rules for telehealth services.
But telehealth advocates complained when the anti-abortion clause was added. They pointed out that state law already requires that women receiving a drug-induced abortion take it in the physical presence of the doctor who provided it.
"This was a surprise thrown in there," State Rep. Susan Concannon, a member of the special committee that drafted the bill, told Kansas Public Radio station KCUR. "The overall consensus during the interim committee was that we were patients-first, and anything that was legal to do in person could be done through telemed."
The language was added at the urging of Kansans for Life, a powerful anti-abortion lobby.
"I understand that there are some legitimate health services that are necessary under a telemedicine bill, but not at the expense of women and their babies being put at risk," Kansans for Life lobbyist Jeanne Gawdun said during a House Health and Human Services Committee hearing in February.
While abortions by telemedicine are now banned or severely restricted in more than 20 states, similar legislation has been defeated in at least two states over the past couple years.
In Utah, legislators removed anti-abortion wording from their proposed telemedicine legislation, saying they didn't want a hot-button political issue to interfere with efforts to establish rules and regulations for telemedicine and telehealth. In Idaho, meanwhile, legislators were forced to strike the language from their law, passed in 2015, as part of a settlement in a lawsuit filed by Planned Parenthood.
Kansas' new law defines telemedicine and telehealth to include not only virtual visits but asynchronous, or store-and-forward, telehealth, and allows practitioners to establish a doctor-patient relationship through the platform. And as with most other states, the law does not allow interactions by phone, e-mail or fax.
It also mandates that payers cover telemedicine and telehealth when it's offered in place of an in-person visit and meets the standards of care, while allowing those payers to negotiate reimbursement. And it requires the state to establish rules for the prescribing of drugs, including controlled substances, via telemedicine by the end of the year.
Another section requires the state to provide speech-language pathology and audiology services through telemedicine for Medicaid members in 2019.
That clause was added following lobbying at the February committee hearing by several groups of specialists – including chiropractors, occupational therapists and nurses – who sought to be included in the legislation.
"Reimbursement for these essential services not only increases access for Kansans, but keeps money within our state," Allison Gatewood, of the Kansas Speech-Language-Hearing Association, told Kansas Public Radio station KCUR.