Kansas Judge Rules Against New Law Banning Telemedicine Abortions
A Kansas judge has shot down a new law seeking to ban telemedicine abortions, saying the legislation is unenforceable. The ruling follows on the heels of Michigan Gov. Bill Snyder's veto of similar legislation.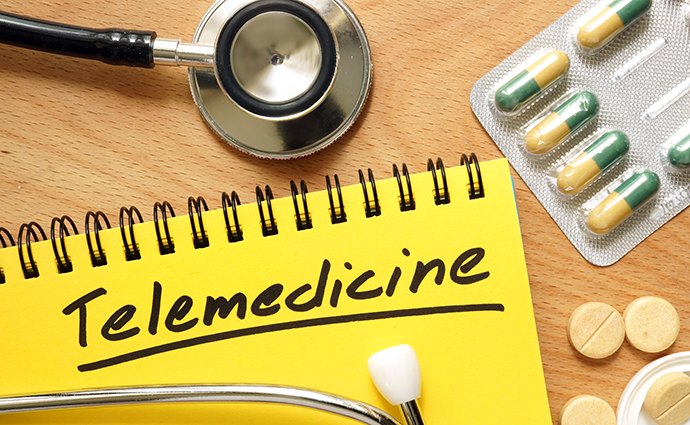 Source: ThinkStock
- A Kansas judge has shot down efforts by state lawmakers to ban telemedicine abortions, the second victory for supporters of the connected care service in two weeks.
District Judge Franklin Theis ruled on Dec. 31 that the new law banning telemedicine abortions, set to take effect the next day, "has no anchor for operation" and is therefore unenforceable. He also put an indefinite hold on any parts of the state's laws that could ban such services delivered via telehealth.
"That procedure by telemedicine is going to be legal after midnight (Monday), and the clinic will continue to offer it," Bob Eye, one of the attorneys for the Trust Women Wichita clinic, told the Associated Press. "This is a good outcome." The clinic began offering the service in 2013.
The anti-abortion group Kansans for Life decried the judge's decision
"This judge has a long history of taking laws designed by the Legislature to protect unborn babies and women and turning them into laws that instead protect the abortion industry," Mary Kay Culp, the group's executive director, told the Associated Press.
READ MORE: Research Compares Telemedicine Abortions to In-Person Services
State legislators last May approved the Kansas Telemedicine Act (House Bill 2028), following several months of debate. Section 6 of that bill bans the use of telemedicine in abortions and mandates that the entire law be nullified if a court strikes down that clause.
In November, the New York City-based Center for Reproductive Rights filed a lawsuit against the state on behalf of Trust Women Wichita. That suit is pending.
"At a time when more and more clinics are closing under the weight of government restrictions, telemedicine is an increasingly crucial option," Nancy Northup, the group's CEO, said in a press release. "This ban has no medical basis; its sole purpose is to create more hurdles for Kansas women seeking an abortion. In all medical contexts except abortion, Kansas authorizes physicians to use telemedicine to provide treatment and prescribe medication. In treating abortion differently than other medical procedures, this ban violates the Equal Protection guarantee of the Kansas Constitution and creates an undue burden for Kansas women."
Roughly 25 percent of the abortions performed in the U.S. are non-surgical, or medical abortions. The process can be paired with a telemedicine platform in two ways: a physician can examine a patient via telemedicine, then issue a prescription for mifepristone and misoprostol to the patient to terminate the pregnancy; or a remote physician can examine a patient who's at a clinic, then issue instructions to clinic personnel to dispense the drugs from a locked cabinet that is remotely opened by the doctor.
Just days earlier, Michigan Gov. Bill Snyder vetoed legislation in that state that would have indefinitely extended a ban on telemedicine abortions.
READ MORE: What Telemedicine, Telehealth Resource Centers Offer to Providers
"Safe medical can for all Michiganders is vitally important," Snyder said in a letter dated Dec. 28. "Thankfully, we have a medical community in Michigan that is first class. On a daily basis, our health care professionals thoughtfully and deliberately determine when any health care delivery method is safe, including telemedicine for other areas of care. Telemedicine for medical abortion should not be any different."
"Medical abortion is a non-surgical procedure that utilizes a prescription drug to induce an abortion," the governor continued. "Telemedicine allows a physician to prescribe and dispense medication by video or teleconference. Objective research shows that medical abortions are safe and that a virtual consultation with a physician is as effective as in-person consultation with a physician."
Roughly 20 states have laws on the books that either ban or severely curtail telemedicine abortions.
In Utah, legislators removed anti-abortion wording from their proposed telemedicine legislation, saying they didn't want a hot-button political issue to interfere with efforts to establish rules and regulations for telemedicine and telehealth. In Idaho, meanwhile, legislators were forced to strike the language from their law, passed in 2015, as part of a settlement in a lawsuit filed by Planned Parenthood.
The Kansas Telemedicine Act was introduced in January 2018 following several months of negotiations between lawmakers, telehealth advocates and payers, the latter of which helped derail two pieces of legislation in 2017 due to concerns over reimbursement parity. The bill called for coverage parity and permitted payers to establish reimbursement rules for telehealth services.
READ MORE: Kentucky OKs Telehealth, Coverage Parity for Medicaid Members
But telehealth advocates complained when the anti-abortion clause was added. They pointed out that state law already requires that women receiving a drug-induced abortion take it in the physical presence of the doctor who provided it.
"This was a surprise thrown in there," State Rep. Susan Concannon, a member of the special committee that drafted the bill, told Kansas Public Radio station KCUR. "The overall consensus during the interim committee was that we were patients-first, and anything that was legal to do in person could be done through telemed."
The language was added at the urging of Kansans for Life, a powerful anti-abortion lobby.
"I understand that there are some legitimate health services that are necessary under a telemedicine bill, but not at the expense of women and their babies being put at risk," Kansans for Life lobbyist Jeanne Gawdun said during a House Health and Human Services Committee hearing in February.
The bill eventually passed by votes of 32-6 in the Senate and 107-13 in the House.