Lyft Expands Smartphone-Based Medical Ridesharing to 42 States
Lyft and American Medical Response will expand patients' abilities to use their smartphones as a way to secure transportation to healthcare appointments.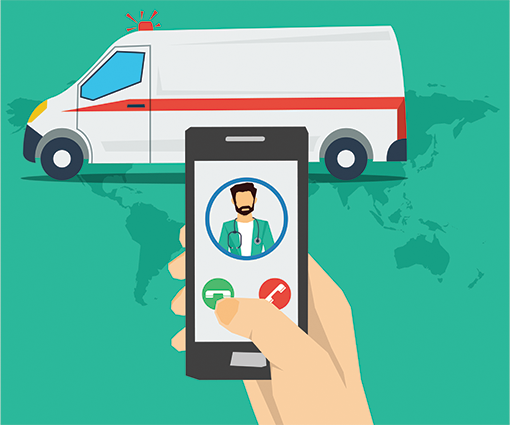 Source: Thinkstock
- Popular ridesharing company Lyft has announced a new partnership with American Medical Response (AMR) that will bring smartphone-based ridesharing for non-emergency and ambulatory medical appointments to patients in 42 states.
Through medical ridesharing, Lyft and AMR are trying to make it easier for patients to access ambulatory and non-emergency care appointments instead of relying on expensive ambulance services or skipping contact with their providers.
Ridesharing companies offer a solution to non-emergency transportation, which is a unique pain-point in the healthcare industry. According to a Journal of the American Medical Association article, the government spent roughly $2.7 billion on non-emergency transport for patients in 2015.
Lyft has focused on addressing these issues by partnering with a number of more traditional medical transportation companies. Earlier this year, Lyft partnered with LogistiCare to mitigate avoidable costs for non-emergency transportation. The healthcare industry as a whole prioritizes patient access to care, and ridesharing technologies open a new solution to improved patient access.
Lyft's latest venture into medical ridesharing now can potentially connect AMR's 25,000 ambulatory paramedics, EMTs, RNs and other professionals under one high quality service. AMR transportation services over 4.4 million patients nationwide each year in critical, emergency, and non-emergency situations.
The new partnership supports AMR's "One Call" service for integrated patient transport systems. Now healthcare organizations and stakeholders can arrange support through a single call or an online portal.
"We are looking forward to working with American Medical Response as an on-demand transportation partner," said Gyre Renwick, head of healthcare partnerships, Lyft. "This opportunity to extend our services to the healthcare community allows us to align with AMR's mission of making a difference by caring for people in need."
Both organizations recognize that many healthcare providers face challenges for providing paid vouchers for taxis or other methods of transportation to discharged patients.
To prevent missed and delayed care appointments, the partnership with Lyft allows AMR organizations to directly purchase rides through One Call requests. This may improve bottom line costs and patient outcomes.
Integration with Lyft systems allow care providers and organizations the transparency systems to manage medical ridesharing with complete visibility of transportation spending.
"Our health plan and health system partners rely upon AMR and our Access2Care subsidiary to effectively manage the non-emergency transportation needs of their members, said Sven Johnson, CEO of Managed Transportation and Integrated Solutions at AMR.
"This partnership with Lyft provides an additional transport option for patients who require transportation, but do not need the services of an ambulance or other higher level of care."