Making a Case for Pagers - and Smartphones - in Care Team Coordination
Pagers may be on their way out in healthcare, a new JAMA report says, but today's mHealth platforms should combine them with smartphones for a more effective in-hospital communication solution.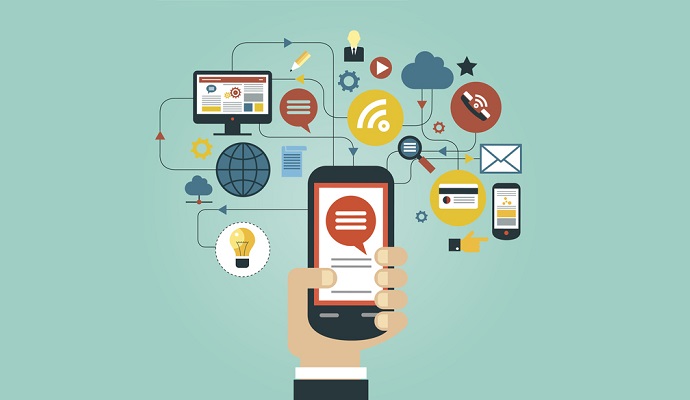 - The death of the pager has been reported more than once in healthcare circles. Now an article in the Journal of the American Medical Association is bringing it back to life for a while.
Written by University of California-San Francisco doctors Michael Blum, Raman R. Khanna and Robert M. Wachter, the article makes a case for smartphone-based paging applications (SPAs) that could be more effective for in-hospital care coordination than either the smartphone or the pager alone.
"Pagers have certain characteristics that must be preserved in the transition to smartphone-based paging applications," the article states. "At a minimum, an SPA must replicate the pager's core functions: ensuring that a clinician can receive an attention-diverting, easily read text message. However, to be effective, an SPA must also fulfill more complex tasks that depend on integration with the paging network: showing the clinician a directory of colleagues, allowing messages to be forwarded or copied to another practitioner, and ensuring that battery life, out-of-network issues and silent mode settings do not lead to missed communications."
The three doctors note that healthcare providers are transitioning from the traditional pager and overhead paging system (a 2014 survey found that roughly 40 percent of hospitals still used them) to a mobile device-based communications platform, focusing on either a clinician's own smartphone or a device provided by administration. But many are jumping from one form to the other, rather than looking at a solution that combines both form factors.
The article notes that SPAs could also replace the need for a physician to carry both a smartphone and a pager and would enable physicians to more easily engage in text conversations, switch from text to phone and share images. They could also be used to communicate with the patient and other caregivers, such as family members, on care management plans, and even integrated into the electronic health record.
The concept isn't lost on the mHealth industry. Among the front runners are AMC Logic, which markets a pager app, and CellTrust, which partnered with Samsung Electronics in 2014 to embed its Pulse paging, text messaging and voice call solution in Samsung devices. This past September, Cureatr, a New York-based developer of care coordination platforms, announced a deal with American Messaging Services to integrate its mobile messaging solution into AMS' pager-based platform.
Joseph Mayer, MD, Cureatr's co-founder and CEO, said the company's business plan is based on the fact that the pager still has value in healthcare.
"As a physician, I relied on receiving critical care communications through a pager. With this partnership, we are leveraging two best-in-class platforms to support the complexity that healthcare providers face when seeking to respond to the right care team members with fast and relevant information," he said in a press release.
In 2014, the Ponemon Institute and Imprivata surveyed more than 400 healthcare providers and found that older communications devices like pagers cost the industry some $11.2 billion a year in lost productivity. In a previous survey in 2013, clinicians said they waste more than 45 minutes a day using older devices.
"(D)octors say they spend only about 45 percent of their time actually interfacing with patients, in large part because they must deal with inefficient communications technologies such as pagers," Larry Ponemon, Ponemon's chairman and founder, said in a press release. "Outmoded technologies also contribute significantly to increased patient discharge times, which average about 101 minutes."
Yet physicians also see pagers as more secure. A 2015 report in the Journal of Medical Internet Research found that physicians prefer the ease of text messaging, but they saw pagers as a better means of protecting patient data. Interestingly, most of the physicians surveyed for that report said they still used text messaging.
The authors of the JAMA article say a platform that can combine the best elements of both pagers and smartphones would not only improve clinical efficiency at the point of care, but would improve care team coordination – a key catchphrase as healthcare providers move to a value-driven system.
"It is time to reimagine electronic clinical communication," the JAMA article concludes. "In the process of retiring pagers, clinical medicine should move to a model that supports a team-based culture of care through more effective, interoperable and intelligent collaboration."