Massachusetts Fails to Approve Telehealth Parity Legislation
Massachusetts lawmakers have failed to approve proposed legislation that would have established payment parity for telehealth and telemedicine programs in the Bay State.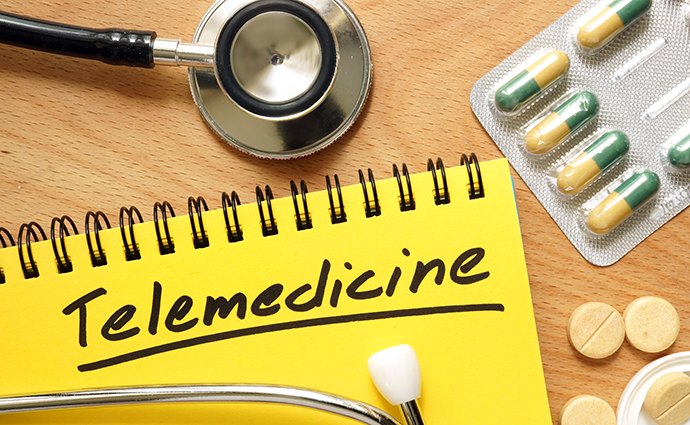 Source: ThinkStock
- Massachusetts lawmakers have failed to approve legislation that would have improved the state's telehealth and telemedicine laws, further cementing the commonwealth's reputation as one of least progressive states for connected health.
The state's House of Representatives had recently approved H.4617, following state Senate passage of a companion bill in November 2017. But lawmakers could not agree on a final version of the bill that would have combined both versions, and the effort died when the legislative session ended on July 31.
The proposed legislation would have set guidelines for insurance coverage of telehealth and telemedicine services, a sore spot for healthcare providers who want to use connected health technology but have steered clear because they aren't reimbursed for those services.
The state is one of only 14 that doesn't provide some sort of parity for telehealth, and last year received an 'F' from the American Telemedicine Association for telehealth parity. It was also one of a handful to be rated as restrictive in telemedicine policies in a report released last month by the Manatt legal and consulting firm.
In a blog written before the legislative session ended, Nate Lacktman, a partner and healthcare lawyer with Foley & Lardner LLP, who chairs the firm's Telemedicine Industry Team and co-chairs its Digital Health Work Group, said the proposed legislation "could be considered the biggest legislative change to telehealth in Massachusetts to date."
READ MORE: Mass. Health Systems Lobby for Telehealth Parity, State Support
If passed, the legislation would have required insurers in the state "to provide coverage for health care services solely on the basis that those services were delivered by way of telemedicine by a contracted health care provider if: (i) the health care services are covered by way of in-person consultation or delivery; and (ii) the health care services may be appropriately provided through the use of telemedicine." In addition, it would have encouraged, but not required, Medicaid managed care organizations to cover telemedicine services.
According to Lacktman, the proposed legislation contained several other telehealth- and telemedicine-friendly provisions:
Insurers would be able to use utilization review and prior authorization "to determine the appropriateness of telemedicine as a means of delivering a health care service, provided that the same process is utilized as if the service was provided via in-person consultation or delivery;"
They wouldn't be required to "reimburse a health care provider for a health care service that is not a covered benefit under the plan nor reimburse a health care provider not contracted under the plan;"
Insurers who "reimburse a provider with a global payment … shall account for the provision of telemedicine services to set the global payment amount;"
Insurers "may include a deductible, copayment or coinsurance requirement for a health care service provided through telemedicine as long as the deductible, copayment or coinsurance does not exceed the deductible, copayment or coinsurance applicable to an in-person consultation or in-person delivery of services;"
They wouldn't be allowed to require "a health care provider … to document a barrier to an in-person visit, nor shall the type of setting where telemedicine is provided be limited for health care services provided through telemedicine;" and
Healthcare services provided by telemedicine shall "conform to the standard of care applicable to the telemedicine provider's profession and specialty … applicable federal and state health information privacy and security standards as well as standards for informed consent."
Other parts of the proposed legislation included a new definition of telemedicine to include "interactive audio, video or other electronic media" but not "audio-only telephone, facsimile machine, online questionnaires, texting or text-only e-mail."
It also would have required the Massachusetts Medical Board to "promulgate regulations regarding the appropriate use of telemedicine to provide health care services." Lacktman said such regulations would have focused on hot-button topics like prescribing via telemedicine, identifying services that would not be appropriate to deliver through telemedicine, establishing a patient-provider relationship via telemedicine, consumer protections ensuring that telemedicine services comply with appropriate standards of care.
"If passed, the act has the potential to make significant changes to the current Massachusetts telehealth landscape," he concluded.
READ MORE: Kentucky OKs Telehealth, Coverage Parity for Medicaid Members
But it didn't pass. In a story shortly after the legislative session ended, Massachusetts Public Radio station WBUR indicated the legislation was stalled by a dispute over how community hospitals should be funded.
"We were in agreement on about 98 percent of all the telemedicine issues," House Majority Leader Ron Marciano (D-Quincy) said.
The failure of telemedicine legislation will continue to plague a state that – ironically – leads the nation in healthcare access and is home to several health systems actively engaged in telehealth and mHealth programs, including Partners HealthCare, the UMass Memorial Health System, Boston Children's Hospital, the Joslin Diabetes Center and Heywood Healthcare.