Mayo Clinic Using mHealth to Target Sudden Death Events in Kids
The Mayo Clinic is partnering with AliveCor to develop wearable mHealth technology that would identify long QT syndrome, which kills between 3,000 and 4,000 children and young adults each year.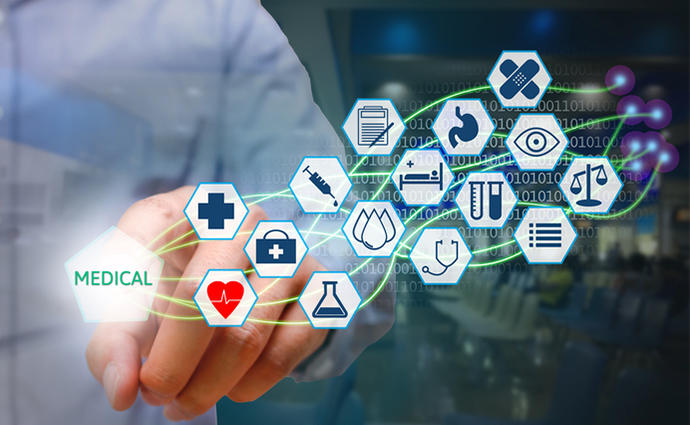 Source: ThinkStock
- The Mayo Clinic is experimenting with wearable mHealth technology that could help save the lives of thousands of children.
The health system is partnering with AliveCor to tailor the California-based company's Kardia Mobile ECG platform to detect long QT syndrome (LQTS), a heart disorder that is detected in some 160,000 people and responsible for the sudden deaths of 3,000 to 4,000 children and young adults each year.
The two are working to combine algorithms with artificial intelligence tools that would detect LQTS in a 30-second ECG captured by Kardia Mobile on wearable devices.
Traditionally, people with suspected heart conditions are required to visit a hospital or clinic for an expensive and invasive 12-lead ECG. But long QT syndrome, which can be genetic or develop through medication interactions, is often hard to detect.
"Up to this point, it has been pretty difficult to catch," says Vic Gundotra, AliveCor's CEO. "In most cases, this stuff goes undiagnosed in children and young adults until something very bad happens."
With mHealth technology, Gundotra says, the tools exists to put devices in the hands of people outside the hospital, allowing for remote monitoring at any time and place.
"This new technology could one day allow pharmacists, coaches and others to actively screen for and prevent sudden cardiac deaths," he said.
The partnership is the third between the Mayo Clinic and AliveCor, whose AI technology is now used in wearable devices – including the Apple Watch - to detect atrial fibrillation (AF), the most common cardiac arrhythmia that leads to a five times greater risk of stroke, and hyperkalemia, abnormal blood potassium levels that can cause cardiac arrest and death.
Gundotra said the mHealth platform deploys AI tools to "see the invisible signs" and help healthcare providers identify potentially dangerous conditions they wouldn't otherwise see. By identifying those signs early, he said, doctors can intervene and design care management plans that improve long-term clinical outcomes, reduce costly emergency treatment and even prevent deaths.
That's an extreme but not entirely-unlikely outcome in some long QT cases. In some well-publicized incidents, the condition has been found to cause the deaths in children and young adults who collapse while playing sports.
"This agreement makes our vision of universal screening for the early detection of long QT syndrome - a potentially lethal, yet highly treatable condition - one step closer to reality," Michael J. Ackerman, MD, PhD, director of the Mayo Clinic's Windland Smith Rice Sudden Death Genomics Laboratory, said in a press release.
"The electrical heart cycle is emerging as the next vital sign," he said. "With very few exceptions, we now know that a prolonged cycle - whether caused by genetics, drugs, electrolyte disturbances or by other diseases - indicates increased risk for early death. Any of these deaths could be averted with simple preventive and/or counteractive measures."
In an e-mail interview, Ackerman said the work done by Mayo and AliveCor could go a long way toward giving healthcare providers a reliable vital sign to track via remote monitoring.
"We don't know yet how important mobile health technology will be - time will tell," he said. "For QT-mediated sudden cardiac death, we think mobile health technology could help readily provide the QT interval as a vital sign."
"We first need to establish a robust way to accurately assess both the length of cardiac repolarization (the QT interval) and the look of cardiac repolarization (the T wave fingerprint)," he added. "But based on our patented T wave analysis program and the promise of machine learning in this space, we are quite optimistic."