MGMA, AMIA Weigh In on CMS' RPM, Digital Health Reimbursement Plans
While CMS has been praised for proposed changes to the 2019 Physician Fee Schedule and Quality Payment Program, some worry that efforts to enhance provider adoption of remote patient monitoring and other digital health services could have the opposite effect.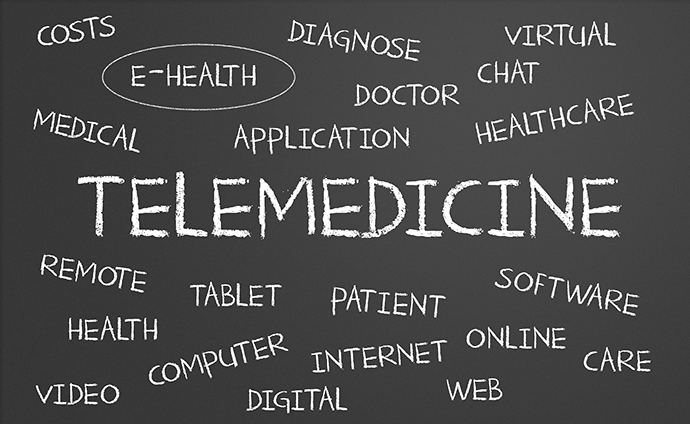 Source: ThinkStock
- The Centers for Medicare & Medicaid Services may be taking a step forward with proposed improved reimbursements for remote patient monitoring and other digital health services, but some worry that those changes will negatively affect provider workflows to a point that no one will be interested in going after the money.
In comments to CMS regarding the agency's proposed 2019 Physician Fee Schedule and Quality Payment Program, the Medical Group Management Association (MGMA) warned that extra paperwork and changes in workflow could scare providers away from adopting new mHealth technology.
Similar complaints, the group said, have hampered physician acceptance of chronic care management (CCM) codes introduced by CMS three years ago.
"While we are supportive of CMS' proposals to cover additional communications-based services, we urge CMS to avoid imposing overly burdensome billing requirements that could impede widespread adoption of newly defined virtual care, store and forward, and interprofessional consultation codes and additional RPM codes (collectively, digital medicine services)," MGMA officials noted in their letter. "In the past, administrative requirements associated with other newly recognized services, such as chronic care management (CCM) codes, have prevented group practices from being eligible to receive reimbursement for care management efforts."
"In discussions with MGMA members, we heard practices would be hesitant to bill new digital medicine services if codes contained similar administrative billing requirements for eligibility as CCM services," the letter continued. "With CCM, although the agency has made numerous improvements to the requirements for billing this service, MGMA members have identified ongoing issues including difficulty collecting cost-sharing amounts; patient confusion regarding cost-sharing obligations for care furnished remotely; and a lack of adequate education materials to inform staff of billing guidelines."
READ MORE: Remote Patient Monitoring Brings mHealth Care Management Into the Home
The comments from MGMA and others come as CMS is closing is window for input on proposed changes to the PFS and QPP programs, which were unveiled this past July. They indicate that while many support CMS' efforts to open the door to more adoption of connected care technology, they'd prefer that CMS simplify the process so that providers will be more compelled to use the technology.
"In order to begin offering a new service, it often takes months for a practice to design new processes and work flow, as well as train and educate staff," the MGMA noted. "Uncertainty relating to documentation requirements or specific elements of services may limit adoption of these new technologies, which in many cases require up-front capital, which could in turn limit beneficiary access to the new services."
Ironically, CMS has been getting praise for expanding reimbursement opportunities for RPM and other digital health services by separating those services from telehealth and telemedicine guidelines – which in turn have been criticized in the past as being too restrictive or burdensome.
MGMA certainly wasn't alone in responding to the proposed changes.
In its comments, the American Medical Informatics Association (AMIA) focused on CMS' prosed new virtual care codes.
READ MORE: Hospitals Are Finding ROI in Remote Patient Monitoring Programs
The group praised CMS for "addressing long-standing Medicare reimbursement barriers to widespread adoption of virtual care tools meant to reach more patients in more places, especially those in underserved and rural areas." But it warned that the added effort to meet new reimbursement requirements could affect clinical effectiveness and patient authentication and create more data silos.
AMIA suggested that CMS continue with its plans to create new CPT codes for "brief communications," "remote evaluation" and "interprofessional consultation." And while they don't support restrictions on remote evaluations of new patients, they do see value in restricting brief communications with those patients.
"Given that the 'brief communication' code is not intended to be a thorough evaluation, but a quick 'check-in' to determine if a patient should schedule a more comprehensive visit, this restrictive policy on new patients makes sense," the AMIA letter stated. "A similar restriction on remote evaluations could unduly inhibit the use of such codes for rural and community-based settings."
"Finally, we recommend that CMS reconsider its proposal to bundle virtual visits with E/M visits that occur seven days prior to the virtual check-in," the group concluded. "Bundling would add to the complexity of the billing rules and the provider burden, as the provider's office would have to determine whether a charge was or was not related to the prior service. This would then require additional specific codes or modifiers."